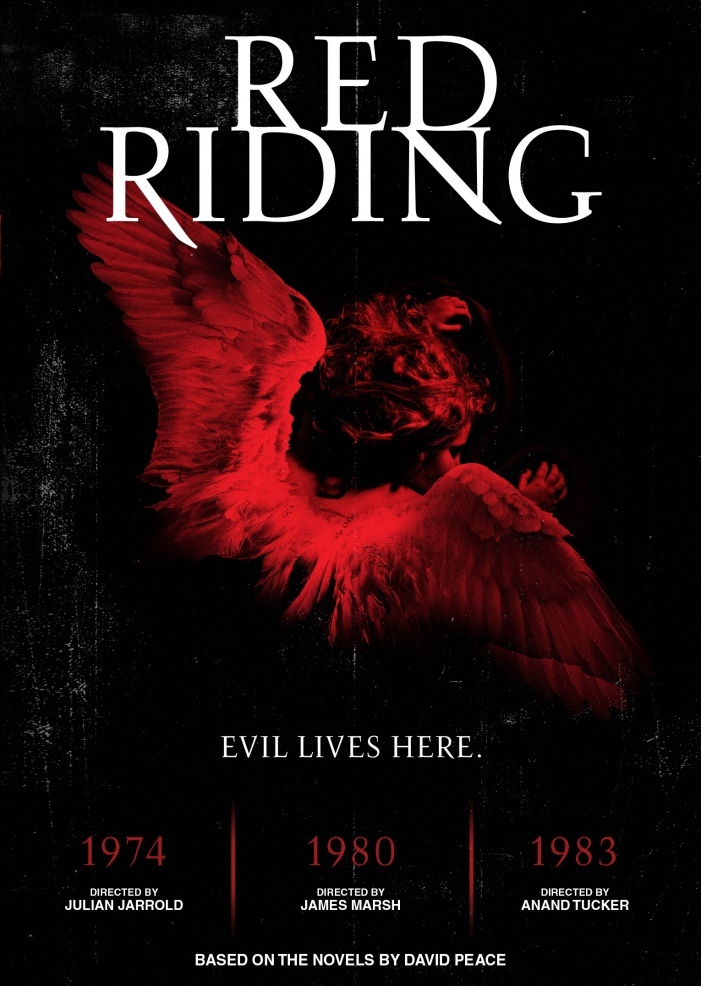 Out this week on DVD and Blu-ray is the great trilogy
Red Riding
(IFC Films). Based on the "Yorkshire noir" quartet of novels by
David Pearce
, these are three separate movies by three separate directors --
Julian Jarrold
(
Brideshead Revisited
),
James Marsh
(
Man On Wire
),
Anand Tucker
(
Hilary And Jackie
) that are set in the years 1974, 198 and 1983 and revolve around police corruption, child abductions, and the search for the Yorkshire Ripper who terrorized England in the 1980s. The first film is about a hotheaded reporter (
Andrew Garfield
) investigating a series of young girls going missing who stumbles into a complex, very deadly, web of corruption swirling around a powerful developer (
Sean Bean
). The second is about a decent but flawed officer (
Paddy Considine
) sent in to head the team searching for the Yorkshire Ripper. The third is about a new young girl's abduction which puts the testimony of the mentally challenged man in jail charged for the killings into question. Then there's the shadowy B.J. (
Robert Sheehan
), a mysterious male hustler who sleeps in a storage unit and keeps many secrets locked in his troubled heart. Superb direction, and a stunning topnotch cast --
Peter Mullen
,
Mark Addy
,
David Morrissey
among others. You can watch each film separately, but this violently ambitious, darkly complex, tale needs to be seen in its entirety for maximum effect. This just blew me away -- frighteningly brilliant. The extras include interviews with the directors and also include subtitles (this helps with some of the more thick dialect).