Re-Treat: Sweet Scrubs and More from Dylan's Candy Bar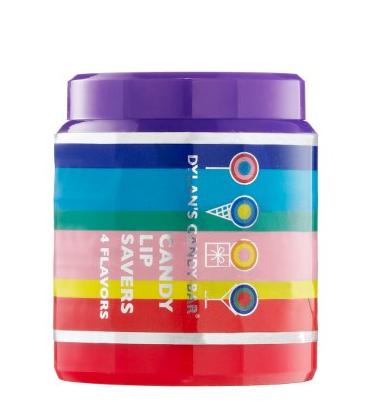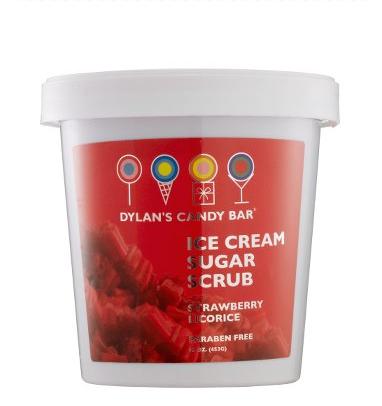 No one would imagine from the looks of her (tiny frame, perfect smile, glowing skin) that Dylan Lauren is addicted to sweets (she appears more inclined to hit the spa than the make-your-own-sundae bar.) So people tend to be shocked when they learn that her growing empire is being built on Pixi Stix. And while it was indeed her love of sugar highs that led to the opening of Dylan's Candy Bar, it has been her fondness for sugar scrubs which prompted her newest venture. A (nearly) lickable line of body care products, Re-Treat, is Dylan's spa-worthy selection of body washes, lotions, scrubs and lip balms, the lot of which are made carefully and consciously (that means paraben-free, and shea-butter-full) so they are as good for your skin as they are for your senses. I am admittedly helpless when it comes to confections but never have I been sold on dessert-themed beauty -- until, that is, now. DCB's careful conjuring of scents means that using the Coconut Butter Cream is a scrumptious, moisturizing indulgence that never leaves you feeling, or smelling, overly sweetened. Additional favorites from Re-Treat include a stellar strawberry body scrub, made effective and nourishing by their balanced blend of jojoba, pumice and vitamin E, and a soon-to-be-classic set of pretty, pout-improving lip therapies: the adorably packaged and aptly named Lip Savers. While the collection's kitsch component is undeniable, Ms. Lauren has made sure her products are potent, purposeful and maybe even worth drooling over.
You can treat yourself at Dylan's Candy Bar, www.Sephora.com and beginning November 3rd, Sephoras nationwide.
Dylan's Candy Bar
1011 Third Ave.
(646) 735-0078