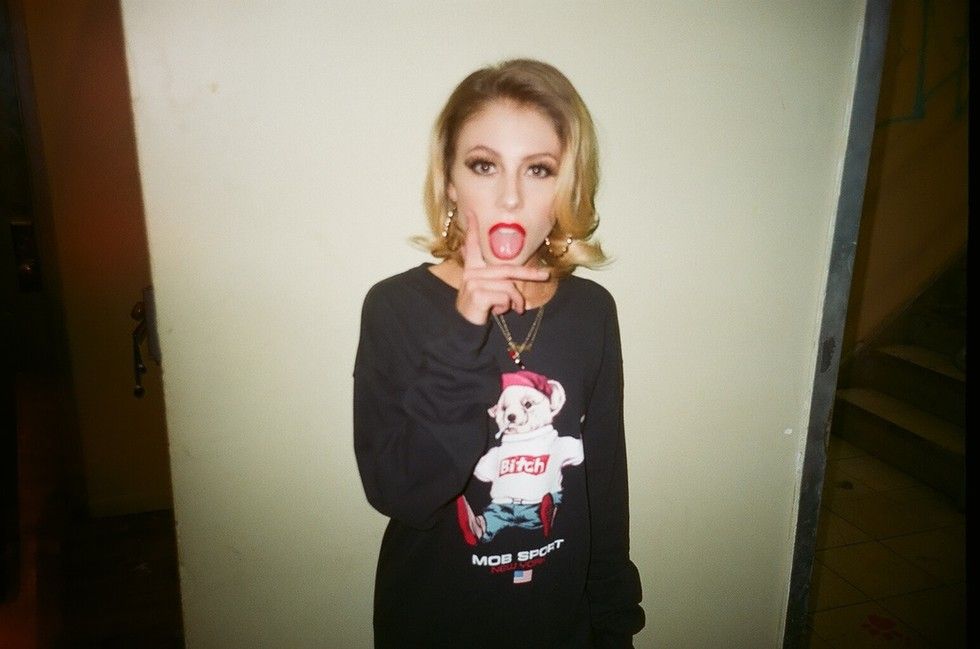 Back in the summer of 2011, Bay Area rapper Kreayshawn appeared out of thin air with the viral YouTube hit "Gucci Gucci." Her video was clever and simple, her lyrics were catchy and several sites and publications, including
this one
, were smitten. "
Gucci Gucci
" ushered in a wave of other white girl Internet rappers, including Iggy Azalea and Brooke Candy, as well as V-Nasty and Lil Debbie, who, with Kreayshawn, called themselves "White Girl Mob."
Lil Debbie, whose real name is Jordan Capozzi, split with Kreayshawn after the success of "Gucci Gucci." (She has since
said
she and V-Nasty were kicked out of White Girl Mob.)  Hoping to launch a career of her own, she dropped hypnotizing verses on rapper RiFF RAFF's Brain Freeze," "Michelle Obama," and "Squirt."
Debbie released her first solo mixtape "Queen D" on October 22nd, with an accompanying video for the song "Bake a Cake," in which she serves some serious Rococo realness. With an EP titled
California Sweetheart
on the way, and a marijuana strain dedicated to her from
La Brea Collective
, Queen D is expanding her reign. Below, she answers a few questions.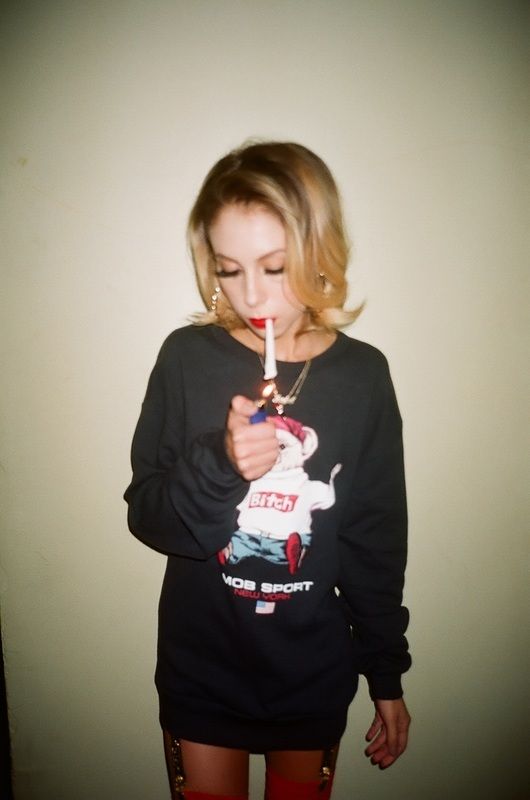 What's California Sweetheart about?
It's me just being who I am. I'm showing people my creativity in my music from all sides of the spectrum. This album will definitely shock most of my listeners will really be surprised by this body of work.
"Bake a Cake" is such a great video. Can you tell me a little more about making it?
Basically Marie Antoinette inspired me for "Bake a Cake." I love her style, and I just felt like it would be the right look for the video. I pitched the idea to the director Joe Dietsch and he came back with the treatment and I said, "I'm D." We shot it and it came out tight.
You have a marijuana strain. Is being involved in the weed game a future endeavor?
No. That's just my weed spot and they thought it would be cool to develop a strain around me, which only made sense considering how much money I spend in there a week.
Who's your favorite rapper right now?
I really don't have a favorite rapper right now, although I do fucks with
A$AP Ferg
. He's tight and I want to do a song with him.
What's next for you this year?
The top! All of these doubters and haters will definitely triple their hate for me next year when I drop
California Sweetheart
.
Lil Debbie, "Bake a Cake."
Lil Debbie, "BITCHES."

Photos by Carlos Santolalla