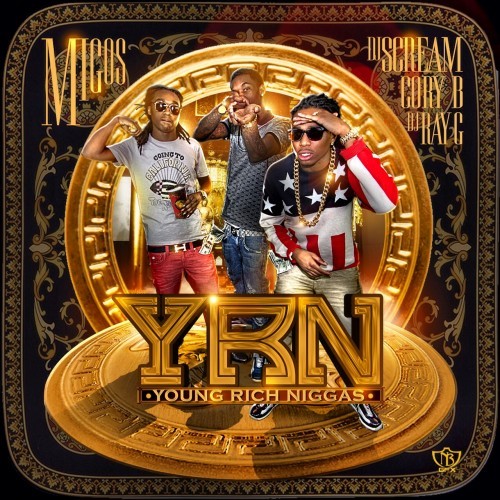 The rap sensation of the week* is Migos, three Atlanta youth who last Friday released the mixtape Young Rich Niggas, full of triplet verses, trap beats (often by Gucci Mane collaborator Zaytoven), and repetitive hooks about conspicuous consumption. One of the most repetitive is "Hannah Montana." Over the past few years, the Disney character -- and her performer, Miley Cyrus -- has become a common synecdoche for cocaine in rap lyrics, the logic being that both are white. But who did it best?
*Other than Kanye.
Bronze: Lil B ft. Messy Marv, "I Look Like Hannah Montana"
Several problems with this song. It's too long. There's too much dick talk, and too much Messy Marv. The chorus has too many words, though I laugh every time they say "Fuck Justin Bieber." (Lil B later contradicts this sentiment, however, by rapping, "I fuck with Justin Bieber.")
Silver: Migos, "Hannah Montana"
This is tons of fun, especially the part where they just start listing white girls: "Got Lizzie McGuire, got Lindsay Lohan, and I can't forget about Katie [background: Perry!]." In the end, though, it's just too close to Future's "Tony Montana."
Gold: Lil B, "I'm Miley Cyrus"
A great soft-funk Neptunes-y beat. The grain of Brandon's voice as he drawls "Cyyyrus" is delicious, and the surreal nonsense of the lyrics ("Left hand Cyrus...Right hand Cyrus") is superb. Love when he ad libs, "Party in the USA oh my god."