The world is still reeling from last week's horrific shooting at Orlando's Pulse nightclub, where 50 people -- almost entirely QTPOC -- were murdered in cold blood. The massacre served to further highlight how important nightlife and safe spaces are in supporting gay culture, which made what happened in Orlando even more devastating. So ahead of NYC's Pride celebrations this weekend, we asked some notable LGBTQ NYC nightlife fixtures about a few of the definitive moments that signaled to them that the club, dancefloor or stage was their safe space. It's a celebration of the parties, places and people that made and still make LGBTQ existence a little bit easier in an often-scary, narrow-minded world. Join us as we a community that's unique in its legacy, fortitude and resilience.
Producer MikeQ and rapper Cakes Da Killa are two of Qween Beat's finest. A queer music collective that's greatly influenced by the legacy of ballroom and vogue, they host some of the biggest LGBTQ parties in New York. Both hailing from New Jersey, they both discovered vogue at young ages and were deeply affected by the communities they found via the underground ballroom scene. As a result, MikeQ founded Qween Beat in 2005 and has since become a fixture of the international DJ scene, while Cakes has gone on to become one of the biggest names in queer rap. Here they tell us about their formative club moments from the stepping into an LGBTQ reggae night to discovering ballroom for the very first time.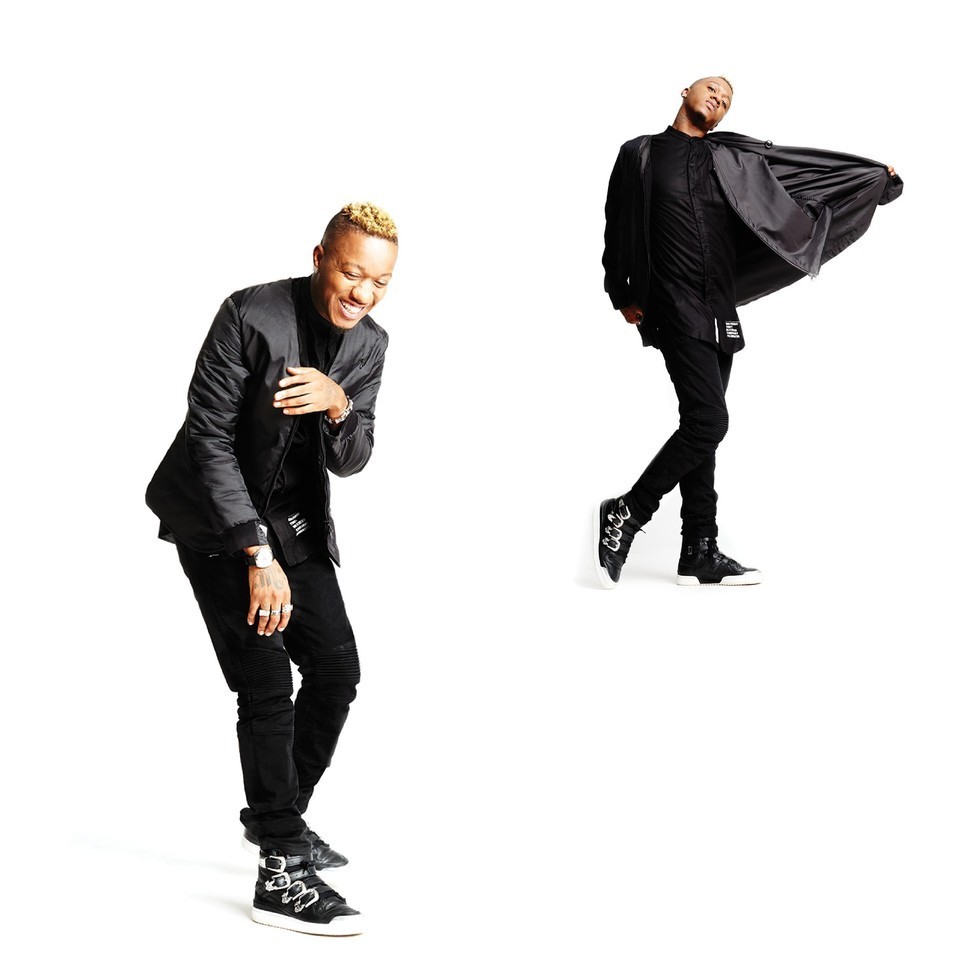 photo by Sam Evans-Butler
MikeQ
My first time entering a club was the moment that made me. It was a local LGBT party in New Jersey called "The Globe" that I had always heard about, but was kind of hesitant to visit. I was just coming into my own as a young gay man and had never even been to an [LGBT] party before, but I finally went with a friend of mine in October 2003. Once inside, it was like the greatest thing ever -- good music and other people like myself. At the end of the first night, DJ Jazzy Bee (who is heterosexual) started playing these tracks [I had never heard before].
Now, coming from New Jersey, house music and Jersey/Baltimore club is something you grow up listening to, but while this music had that beat, it was different. Not long after, a few people started to do this weird, femme-like dance, where on a certain beat they would just drop to the ground. My mind was so blown. [It was only like] 15 minutes. But I was back for the next week. And after that, I started looking for more of this music and this dance. I hopped on an AOL chatroom and asked some virtual friends what this new thing I had been exposed to was -- and my screen name on there was MIKEQ7000 (because at the time I liked Infiniti cars, and their models were "Q" and a number). Anyway, one of these online friends told me about a spot in Harlem called the Clubhouse.
I went there one Thursday night, and was blown away. Unlike the club in New Jersey, they had bigger, more [elaborate and dedicated] moments for this music and dance. A music and dance I would come to find out was [integral to the] Ballroom and the Vogue House scene -- an underground culture full of life and creativity by and for the gays. I met some of the DJs there to try and get music, but I still just didn't have enough of it. There weren't many producers or DJs making this stuff.
One day a friend of mine brought over music programs called Acid Pro and Fruity Loops. He didn't really know how to use them, so I started messing around and making edits of the ballroom tracks I had acquired, eventually posting them to an underground ballroom forum called Walk4MeWednesdays. From there, I started making a name for myself with my beats. I dropped the 7000 from my AOL screen name and DJ MikeQ was born, although I wouldn't actually start DJing for about a year more. Eventually I became a resident DJ at both of those clubs I had first visited! I will admit that at my first few gigs alone, I was terrified to mix tracks live, so I would pre-make the night of music at home on my computer and just change the 80-minute CD when the time came.
I DJed both those clubs for years -- every single week -- before the MikeQ that everybody knows now even took off. The club became my sanctuary and my safe zone, my creative space, my fun time, and it still sets the tone for the life that I live today. Starting right here in New Jersey and New York, I've been blessed to take ballroom culture's music and my talents to 22 countries on four continents--it's taken me from "The Globe" to places around the actual globe.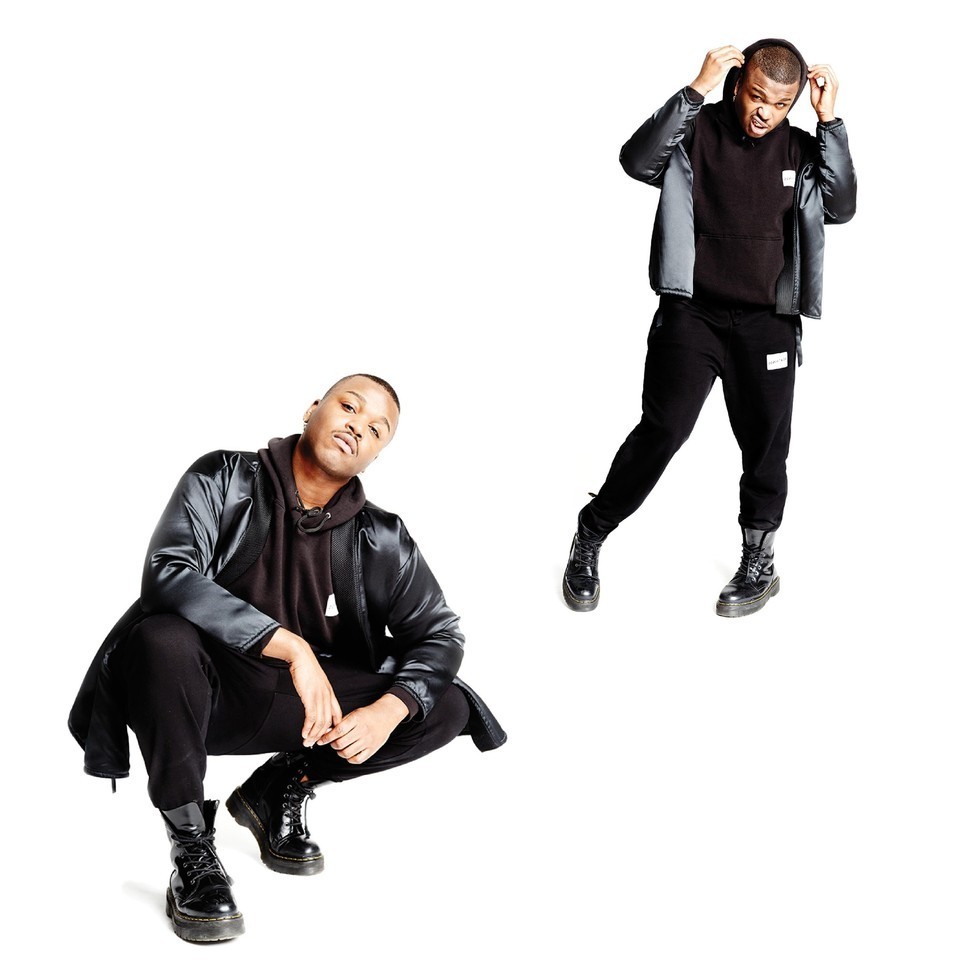 photo by Sam Evans-Butler
Cakes Da Killa
My eighteenth birthday was the moment I knew I was going to make my mark on New York nightlife. With a fresh ID in hand and some of my girls, we migrated all the way from Jersey to Bed-Stuy to head to a reggae night at the now-closed venue known as the Lab. What made this club experience so special was because it was prominently a QPOC environment.
We all know some Caribbean cultures have a huge distaste for the LGBT community due to various cultural influences. There are so many asylum seekers [from there] who leave everything behind just to be able to walk in their truths. I've watched so many short documentaries on the gully queens of Jamaica -- a group of young LGBT people who are banished from their homes and forced to live in a sewage system. And with the Buggery Law still being applied in some places, homosexual relationships, interactions or even rumors of both, are considered crimes comparable to sodomy and bestiality. A guilty verdict is punishable by law, or in some severe cases, even death.
To see so many LGBT people from the Islands dancing at the Lab, feeling safe enough to just be themselves in one space together, spoke volumes to me. I was seeing men on men rough-grinding on each other. Girls passionately kissing. Wigs, lashes, crop tops and pumps. Everyone was dripping sweat, ticking and whining with the latest reggae playing in the background -- with some of the tunes even condemning what was happening on the dance floor. All this while being in a sketchy neighborhood, where getting bashed [for being gay] was just expected, since the neighborhood was still mostly West Indian people.
This helped shape my no-fucks given attitude about walking in my truth, and also speaks to the importance of our spaces as LGBT people. We need our spaces and they should be respected and protected because the world -- no matter how many people love drag queens or scream "yasss bish" or love when gays do their hair -- is still not always a walk in the park for a queen.