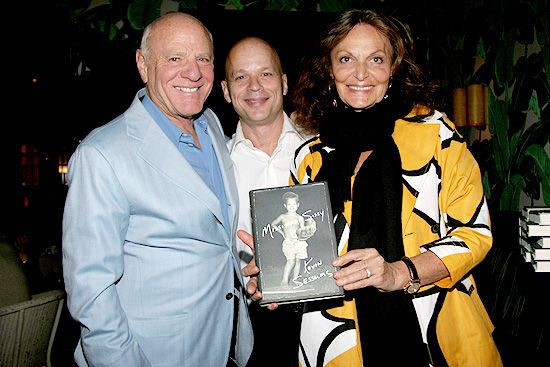 By Phil Smrek
In Mississippi Sissy, celebrity profiler (Interview, Vanity Fair, Allure) Kevin Sessums spins the bottle in his own direction and both poignantly and humorously recounts 19 years growing up gay gay gay in the prejudiced and segregationist Mississippi of the '60s.
Orphaned at 8, along with younger brother Kim and sister Karole, Sessums was left behind by a mother who had compassion, if not encouragement, for his fey ways and an uber macho semi-professional athlete of a father whose profound disappointment in his 'sissy' son left an indelible scar on Sessums' psyche. At 16 he was introduced to Jackson, Mississippi's doyennes of the arts by friend and homosexual mentor, newspaper arts editor, Frank Haines, who was 30 years his senior. Sessums would later discover Haines's bound and bludgeoned body and testify at the sensational trial. It was in this cultural enclave that Sessums befriended novelist Eudora Welty. Before leaving the south to attend Juilliard, Kevin Sussems lived a life of hiding secrets, being decidedly different and drawing strength from what others perceived as weakness.
I first met Kevin 20 years ago while working as an ad assistant at Andy Warhol's Interview. He had just stepped into the role of senior editor and was beginning his distinguished career of celebrity limo-chasing and hobnobbing. I recently caught up with my 'ol co-worker as he walked his dog along 21st Street and asked a few questions about the book I always knew he'd write.

Phil Smrek: You have quite a few book tour dates in Mississippi, how do you think the folks back home will receive you and your book?
Kevin Sessums: One town –- Tupelo -- did ban me. They invited me but when the owner of Reed's Department store read the book he had the manager of the store disinvite me. He was friends with Frank Dowsing, the all-American African American football player with whom I had an affair in the book and objected to Frank's portrayal and refused to have me set foot in the store. It broke my heart because the portrait of Frank is loving and dignified but I guess some Mississippians have trouble putting "dignity" and "love" in the same sentence with "homosexual."
PS: In the book you say to yourself the evening of your mother funeral, "I do not belong here. I will report back one day on all that I have witnessed. I am a spy." Did you know then you'd eventually write this book?
KS: I knew I was going to be a writer but I didn't know I'd be writing a memoir.
PS: How did you feel about the unfavorable New York Times review?
KS: Two words: penis envy. Seriously, [Norah Vincent] is a rightwing lesbian who obviously hates memoirs. But she succeeded in getting people to talk about her -- meanness seems to be her calling card. What can you do? Move onward. Rise above it. All those things my grandma taught me to do.
PS: Will you write a book about the second half of you life among the iconic, rich and famous?
KS: Let's see -- I wrote this book about my childhood up till my first afternoon in New York at 19. Maybe you can expect the book about my life in Manhattan, judging by the fact I wrote this one finally at 51, when I'm 102.
By Phil Smrek
Photo of Sessums, sandwiched between Barry Diller and Diane von
Furstenberg, at his book party, by Phil Smrek.
For more on Sessums, click here.