While they record their sophomore album, Brooklyn queer punk duo PWR BTTM have reclaimed Counting Crows' "Mr. Jones" from frat house day parties everywhere, by doing an excellent cover of the track on A.V. Club's "Undecover" series.
The twosome, guitarist Ben Hopkins and drummer Liv Bruce...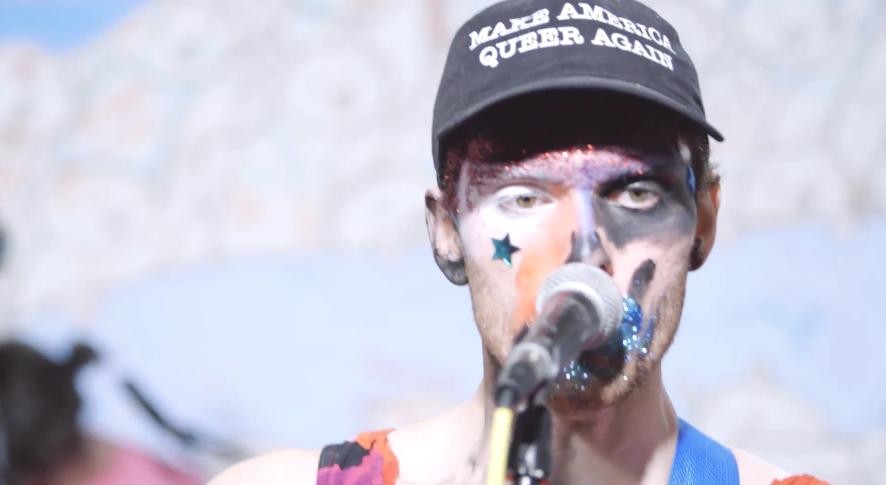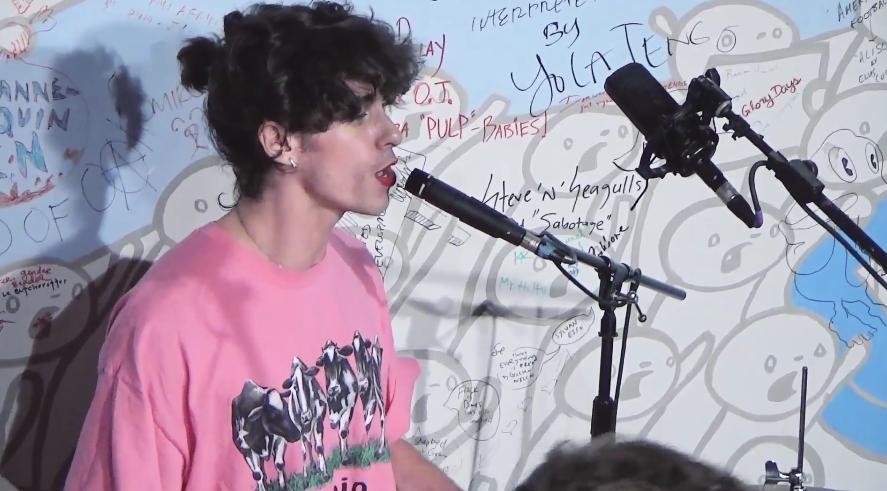 ...brought along some stellar backup reinforcements to help them, vocalist Kiley Lotz and Dowsing bassist Michael Politowicz.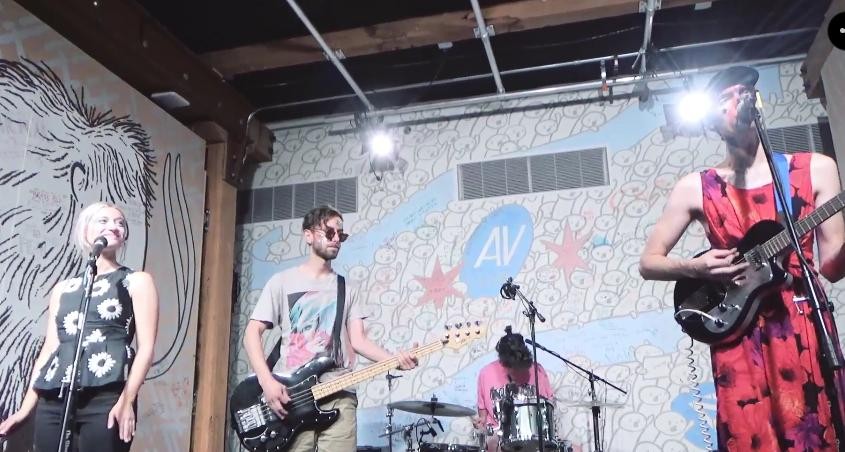 The result is a glittery, roaring take on the classic tune, with a guitar solo at the end that'll make you cheer.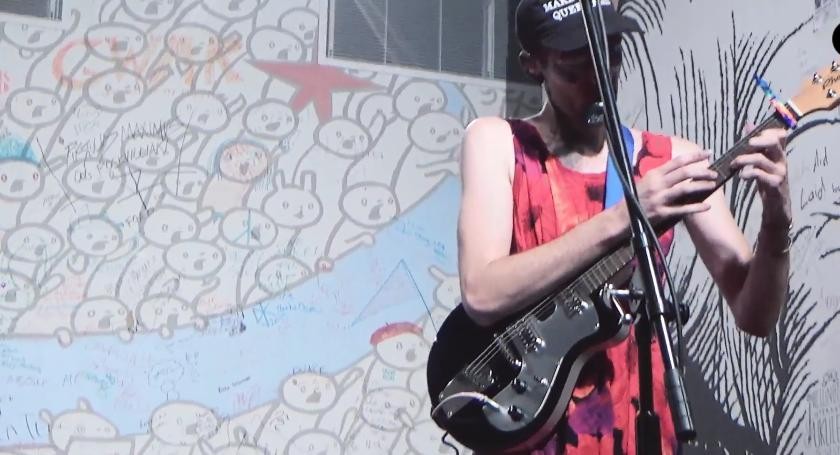 Watch below.