While some rappers aim to put out as much music as possible, Pusha T is strategic when it comes to his work. He's not trying to drop a new song every day, and he's not trying to be at the top of the charts. The 38-year-old rapper and new president of Kanye's G.O.O.D. Music is thoughtful not only about his songs, but also his words. His strategy can be summed up by the first line of "Untouchable" from his newest album Darkest Before Dawn: The Prelude: "I drops every blue moon to separate myself from you kings of the YouTube." Pusha T isn't making music for the fame, and he wants to make that clear. While artists like Drake and Future continue to eye the top of the charts with every release, Pusha T is keeping his head down and focusing on his art. With his latest record out today, maybe he'll just outsmart the other rappers in the game.
What does the line from "Untouchable" mean?
It means that my music is very meticulous, and when it drops, it's always an event unlike a lot of my peers who put out records every other day. It's just the cycle. I really care about the music I have here.
Would you consider Darkest Before Dawn: The Prelude a mixtape or an album?
It's definitely an album. I don't do throwaway music. I don't get why people are trying to differentiate between this being an album or a mixtape. It's 10 songs, all super producers and high-level lyricists.
Do you generally not like the term mixtape?
No, I have no problem with the term mixtape. I just have to be careful with regards to what we've created and the people I've worked with. I don't want it to come off like the project is slighted in any way or form. [The album] includes Timbaland, Sean Combs, The-Dream, Kanye West, A$AP Rocky, J. Cole, Beanie Siegel, Baauer and Hudson Mohawke. Man, the names alone garner it being looked at as top-level work.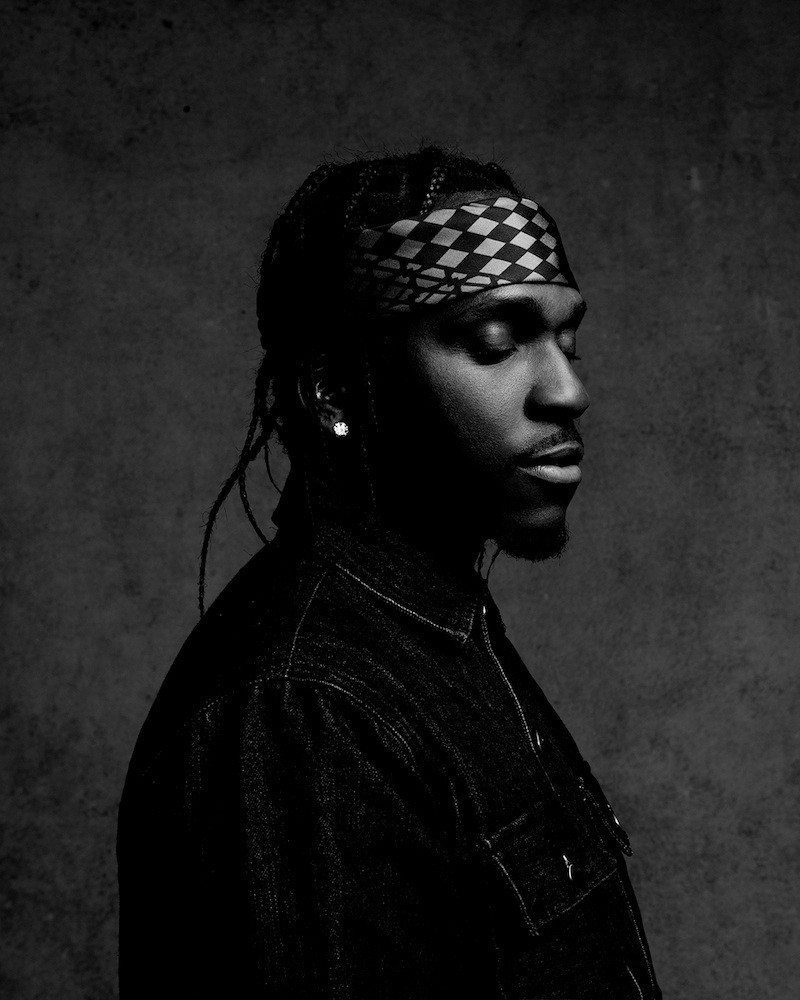 Definitely. What was your goal for the record?
My goal was to carve my own lane. What I put together is polar opposite to what's going on in music right now [with regards to] the articulated lyricism -- giving you an album of one mood that's sinister and hard with uncompromised production and lyrics. I was just doing what I wanted. I wasn't necessarily shooting for the charts or the crowds. The dichotomy is I did it all with people that live in those chart-topping spaces.
Tell me about the collaborations on it. How did you choose who to work with?
When I got Beanie Siegel it was about someone who I felt was gonna match me lyrically. It was about having someone I respect. Kehlani just has a dope voice, and she executes. I call J. Cole a collaboration because he worked on a beat that was produced by Kanye, and I wanted the mood to change in the track and he did it. I don't think J. Cole gets enough respect for his production, and that's something I really like about him. The-Dream was another really strong writer, and he always can get my verses and make the marriage super concise in the hook.
How is this record different from your previous ones?
I'm hearing that lyrically this record is better. I don't know how s -- I'm pretty attached to all my music -- but people are saying that. I definitely feel that this record in comparison to My Name Is My Name is 100 percent more linear. Everybody on the album fell into the Pusha T mood -- everybody fell into the dark, sinister color that I was trying to paint.
Pusha T's video for Darkest Before Dawn

So, why make a 20-minute film to correspond to your music?
I'm from the era of music videos when music videos actually meant a lot, and there was a heavy preparation put into them. I feel like the climate has changed. We found a really good director. We were basically stalking him and his work. When we submitted the records for him to make the video -- his name is Kid Art -- we had him do the whole treatment with a movie and everything attached to it. I think everything is about the experience, so when you put out an album to get the point across and to drive everything home, you may want to add things like a movie to make sure that people understand and can get into the mood of what you prepared.
What's the concept behind the movie? Can you explain the religious symbolism that stands out prominently in it?
The meaning of the film shows a man who faces darkness with his back against the wall and how miracles can come in all forms -- sometimes at the darkest of times. The religious symbolism is basically a common thread I thought would be relatable to people. You basically had a guy living in a world making decisions, taking risks and basically dancing with the devil.
On a more controversial note, do you regret speaking out about Drake and how he essentially has a ghostwriter? Are you still getting slack for defending Meek Mill?
I didn't know I was getting slack [laughs]. It wasn't about slighting anybody. I said I listened to both artists and I feel like Drake put out two great records with regards to that situation. I just felt like people were crucifying Meek [Mill] and I thought that was a little weird. I said, Meek [Mill] didn't lie. Meek might not have showed up musically, but I don't think that was where he was coming from at the time he was making a statement. People went crazy on him. It was just funny to see how the purists of hip-hop acted in that situation as far as media goes and so on and so forth. I didn't know I was being crucified.