Happy Birthday,
Flavor Flav
!  Today the rapper (and human clocktower) turns 53 and, to celebrate, we're dedicating our Oldie-But-Goodie Friday Music Video to
Public Enemy's
"Fight the Power."
In case you haven't been keeping track of Flav since
Pumkin spit on New York
, apparently he
opened a restaurant in Las Vegas
yesterday called, naturally,
Flavor Flav's House of Flavor
.  Another Flav fun fact: his father was a restauranteur and the rapper even attended culinary school in the '70s before joining Public Enemy so...he might actually know what he's doing?  The resto serves fried chicken, fried shrimp and red velvet waffles, in case you were curious.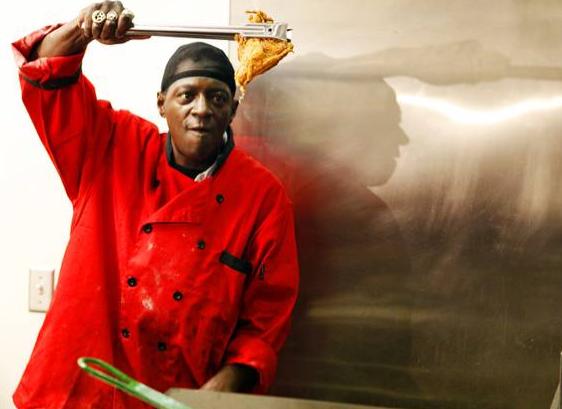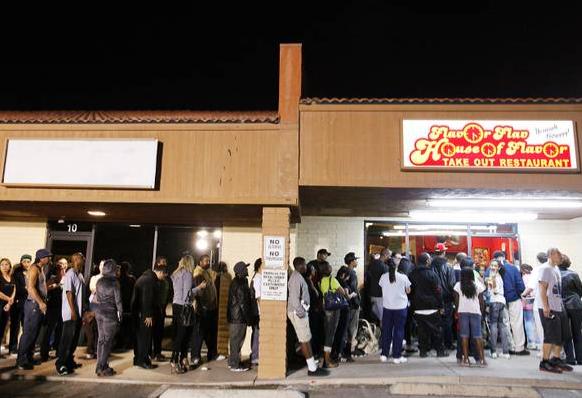 Photo credits: Leila Navidi/
Las Vegas Sun