Psst! There's An Awesome South Soho Stoop Sale Happening This Thursday!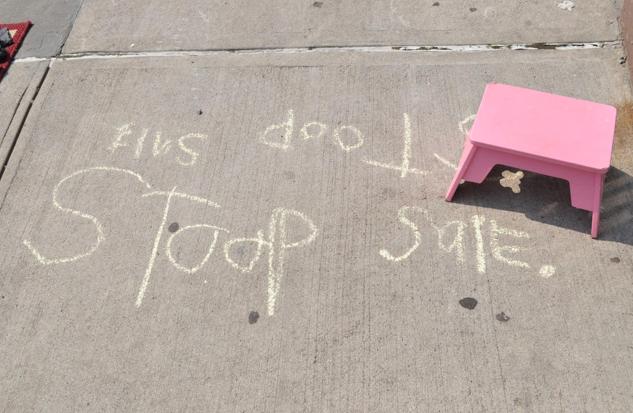 If you live in New York, forget whatever plans you had this Thursday, July 19th.  Seriously.  Cancel everything between 5-9pm and haul your fashion-loving butts down to South Soho where a massive stoop sale will be taking place featuring goodies from
Surface to Air, V-Files, Orla Kiely, VPL, Dunderdon, Michele Varian, 3x1, The Smile TO GO
and
Agnes B
.  Here's what you can expect to find:
-
Surface to Air
: 60% off entire S/S '12 men's and women's collection.
27 Mercer St.
-
V-Files
: Copies of
The Face
,
Purple
,
i-D
,
Spin
,
Details
,
Bazaar
and, yes, PAPER starting at $5.
12 Mercer St.
-
Orla Kiely
: A stocked-up 'Weekend Getaway' bag for $500 (as opposed to $1300 normal price) and additional sales.
5 Mercer St.
-
VPL
: 60% select spring styles.
5 Mercer St.
-
Dunderdon
: 24-40% off select items and cocktails courtesy of Art in the Age.
25 Howard St.
-
Michele Varian
: Discontinued pillows, furniture and more up to 85% off while all other items marked down 10%.
27 Howard St.
-
3x1
: 50% off select styles. 
15 Mercer St.
-
The Smile TO GO
: Lemonade and watermelon wedge stand in addition to normal bakery and snack fare.
22 Howard St
.
-
Agnes B.
: 50-70% off select items.
50 Howard St.
We'll see you there!  (And you'll have to excuse our rabid, she-wolf behavior in advance if you catch us fighting over the last pair of Surface to Air printed track shorts or VPL one-piece bathing suits.)