Printed Matter Counters "Gross and Over-Indulgent Consumerism" With GIFTLAND IX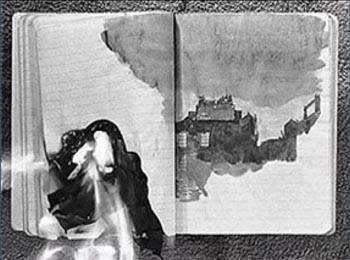 Printed Matter's "GIFTLAND IX" is back with a bang and it's gone corporate! Every year, the not-for-profit Chelsea-based art book purveyors peddle their affordable art wares "to counter the gross and over-indulgent consumerism that typifies the holiday season." But for PM's ninth edition, they've fully embraced mass consumerism with panache, mimicking large chain stores with all-out, brazen window displays, opening day discounts, mad giveaways, and gift certificates galore. As for the actual selection, I've already staked out this joint and the loot is still all good. There's definitely something for everyone, with highlights including Paul Thek's Documents 2 & 3 slipcase books, avant garde hard drives by No Input Books, build-your-own wall clocks, classic Parkett multiples, among a slew of out-of-print/limited edition/straight-up amazing items, all falling under cheekily curated themes, like "Self-Help for the Avant-Garde," "Mystery Gifts (fool-proof pre-wrapped presents for the laziest among us)," and the self-explanatory "Printed Matter's Top Ten." It may be making a mockery of the whole holiday shopping thing, but I've got to say I LOVE it.
At Printed Matter, 195 10th Ave., until Dec. 23rd.