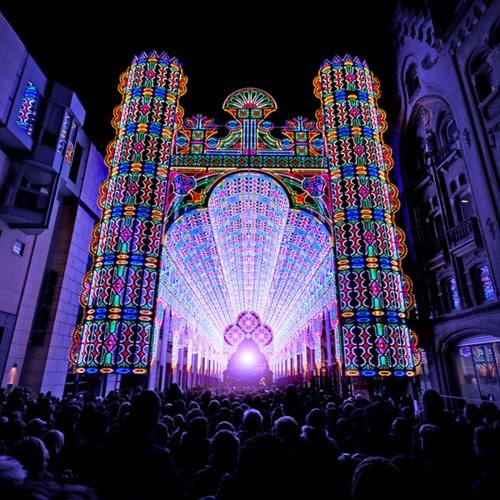 Photo by Stijn Coppens
1. A
28-meter
(approximately 84 feet) tall
cathedral made from 55,000 LED lights
went up at the 2012 Light Festival in Belgium.  [The Daily What]
2. A mom in Iowa gave birth naturally to a
baby weighing 13 pounds
, 13 ounces.  As if having a massive baby without the use of surgery wasn't enough, she also declined an epidural. 
Ouch.
  [Huffington Post]
</div>
3.
Madonna
revealed to Jay Leno
what really happened during her infamous
1984 MTV VMAs
performance of
"Like a Virgin." 
(Hint: "I lost my white stiletto.  And I thought, 'Oh god, how am I going to get that?'") We also get a kick out of the announcer saying at the end, "Coming up, one of the decade's hottest duos:
Darryl Hall and John Oates
!"  [
Zap2It
via NBC]
4. A retrospective of
Cindy Sherman's
work, from the mid-1970s to the present, is opening at
MoMA
on February 26th. The exhibition features 180 of Sherman's photos, including the Untitled Film Stills, centerfolds, history portraits as well as her fashion and sex photos. Clowns too!
5.
Dedicate a tree
in Prospect Park for Valentine's Day. [via Brownstoner]
6. Austin's
Alamo Drafthouse
is
now making Princess Bride-themed wines,
including "Inconceivable Cab," and  "As You Wish White." [Eater]
7. Blues documentarian
Alan Lomax's
archives
to be digitized
. [TheDailySwarm]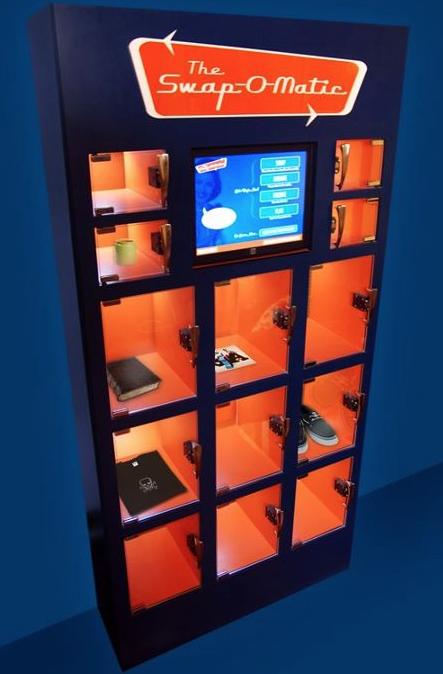 8. There's a new vending machine/art project in
Brooklyn
called the
Swap-O-Matic
where customers can
barter goods
instead of buying things the old-fashioned way...you know, with greenbacks. [Laughing Squid]