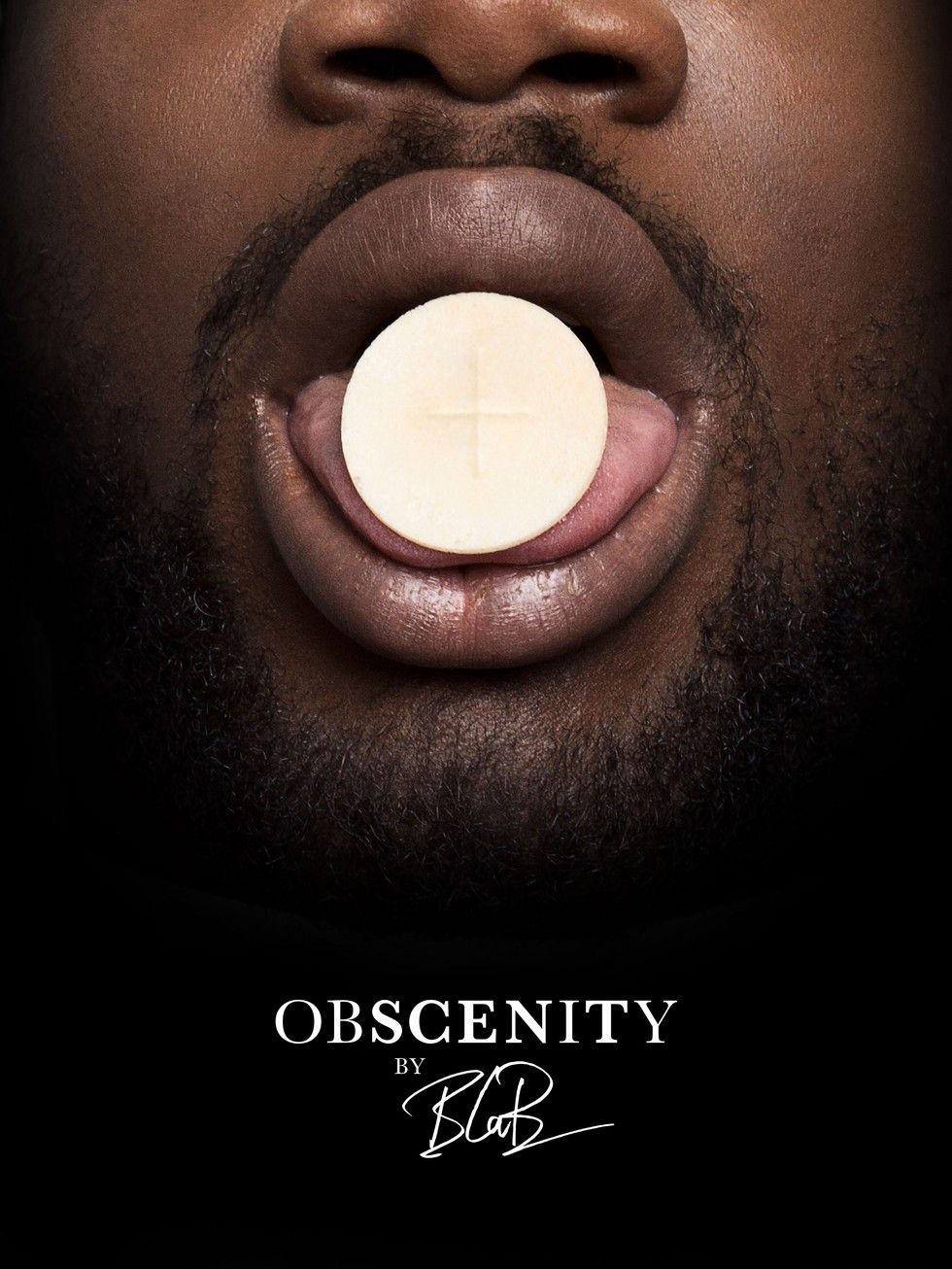 Canadian artist, filmmaker and sexual provocateur Bruce LaBruce has a new photography exhibit opening tomorrow at The Hole Gallery where he'll also debut his "Obscenity" fragrance.  LaBruce, who's famous (or infamous) for blurring the space between art and queer pornography, aims to examine both "
sexual and religious ecstasy
" in his new show. According to The Hole's
statement
, both the exhibit and the fragrance represent LaBruce's exploration of the idea of obscenity, his extraction of the embedded word "scent," and his rejection of "obscene" as a denouncement. It's his second show at The Hole since his "bloodied x-rated zombie extravaganza" in 2012 and, judging by these preview images, it's sure to be just as fun.