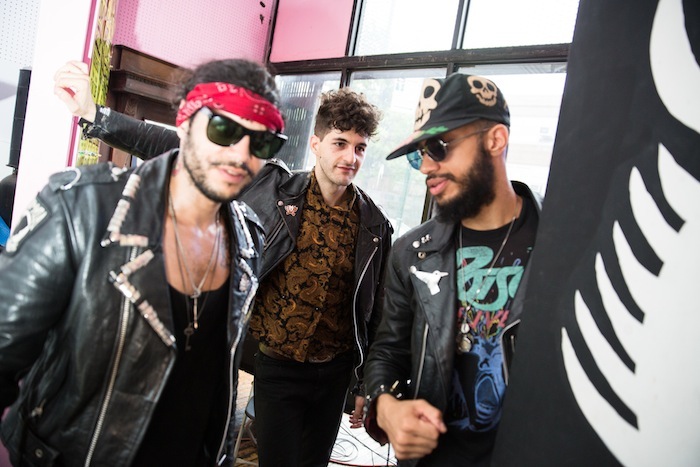 (L-R) Roman Lewis, Lucas Garzoli and Rivington Starchild
On 161 Essex Street in the Lower East Side, famed photographer Clayton Patterson has filled the Clayton Gallery & Outlaw Art Museum storefront with memorabilia to promote pop-punk band DAMEHT's residency at the iconic Pyramid Club. Rows of bright yellow posters line the walls behind a TV that repeatedly plays footage of the band performing for passersby to stop and watch. It's an old-school means to promote a band and one that references the LES Patterson first found when he moved to New York City from Canada in the late '70s. It's also fitting marketing for a band that's attracted a cult following around the city largely through word-of-mouth.
A true collective, DAMEHT consists of a team of artists, filmmakers and PR folks that all contribute to the band's efforts. Every individual plays a role, even Patterson, who designed the matching "Triberus" logo on each member's leather jacket. "Triberus," which resembles a mythical three-headed cat, is who the band equally attributes its successes to and blames its calamities on. "If equipment stops working during a show, we blame Triberus and just accept it," explains frontman Rivington Starchild. "Triberus is also who originally put the band together."
Alongside Starchild are Roman Lewis, Lucas Garzoli and C.E. Santana, who have worked together for more than seven years to complete their upcoming Latin-influenced EP,
In Perfecto
, featuring the powerhouse single, "
Girl Jeans
." We had the chance to follow the band around before the first of their three shows at the Pyramid Club. Scope photos from our night with the band and listen  to the official premiere of "Girl Jeans," below. And be sure to check out their remaining performances at 9 pm tonight and again on Aug. 15.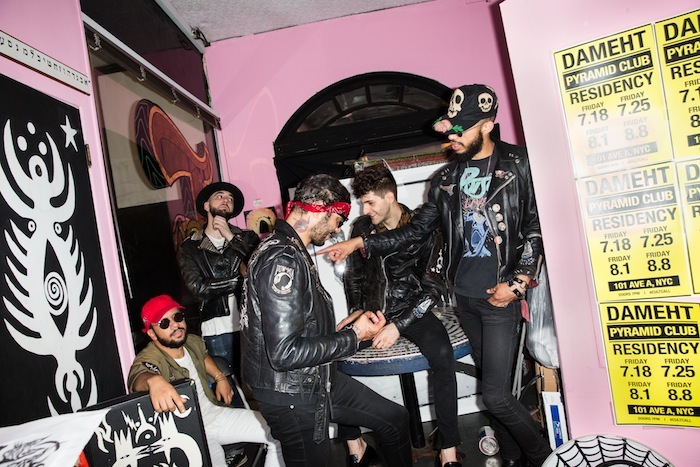 (L-R) C.E. Santana, Hammer, Roman Lewis, Lucas Garzoli and Rivington Starchild
"DAMEHT started with an idea. Not songs, an idea." -- Rivington Starchild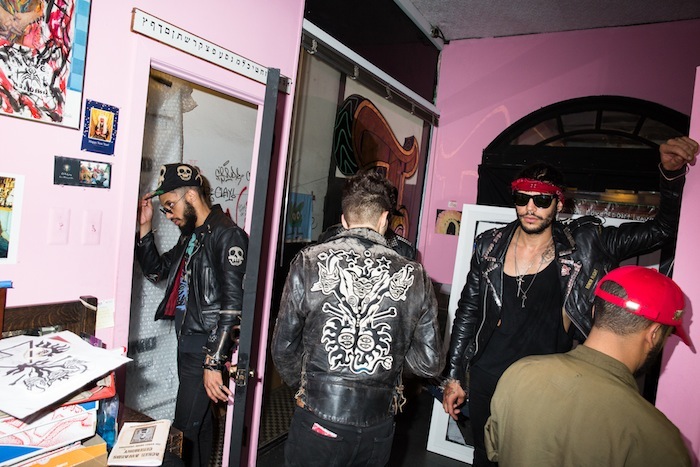 "We're all about breaking what you were born with and re-branding yourself based off who you want to be -- destroying and rebuilding. Maybe it's a title or certain box you feel you've always been trapped in. It's about shedding skin and constantly becoming." -- Rivington Starchild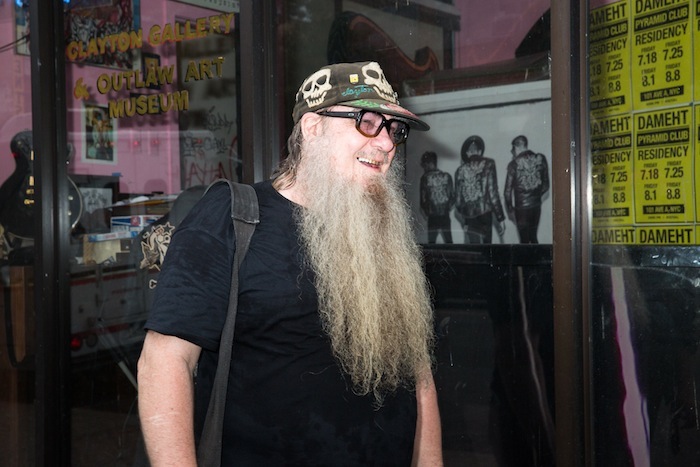 Clayton Patterson
"I've been at this location since 1981 and I've documented a lot of changes in the neighborhood. I've been blessed to be able to photograph so many people, especially street people. I have a huge inner-city archive of the people who used to roam and, a lot of times, run the streets of the Lower East Side." -- Clayton Patterson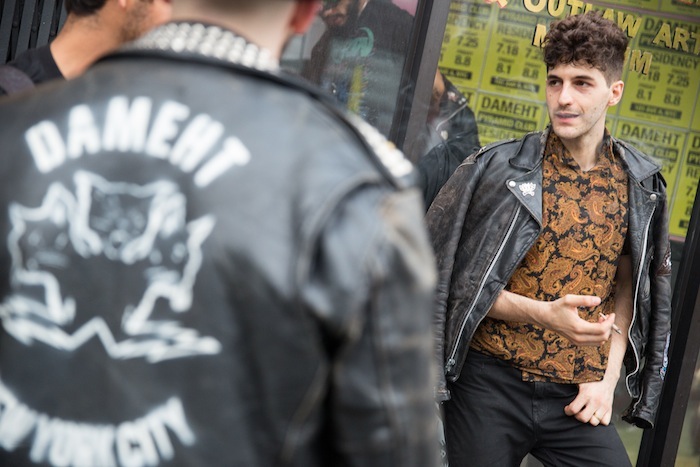 "Nowadays if you want to make something happen, you either sell your soul and everything that comes with it, or you do it yourself. Within our collective, we're surrounded by so much talent. We all believe in each other and that's pretty powerful. We're one creative organism." -- Lucas Garzoli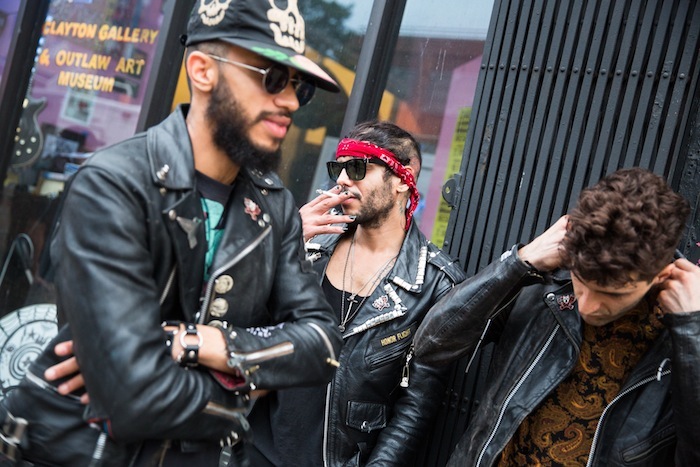 "RedOne, who I've been working with, was a huge inspiration for us because he's one of the greatest songwriters that we've seen. We've been listening to a lot of Swedish pop songs, songs by ABBA. Not songs that make a certain hood sing, but songs that make everyone sing." -- Rivington Starchild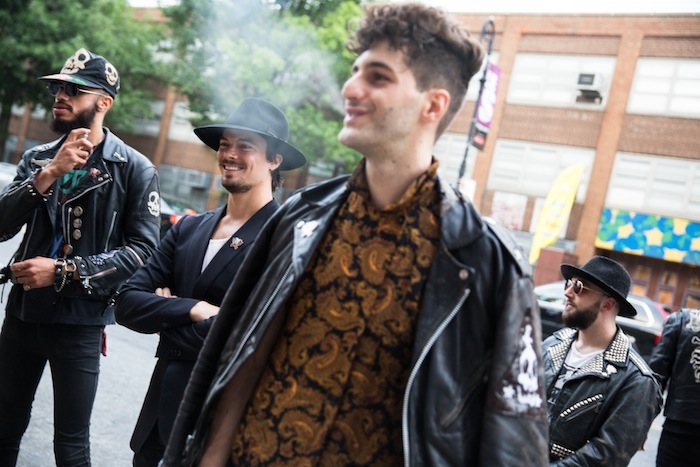 "Lady Gaga came from the Lower East Side, so why can't DAMEHT hit that high level? To have a Hispanic punk band from this neighborhood cross over to pop would be pretty revolutionary. These guys aren't puffies -- they can be pop and punk because their roots are already proven." -- Clayton Patterson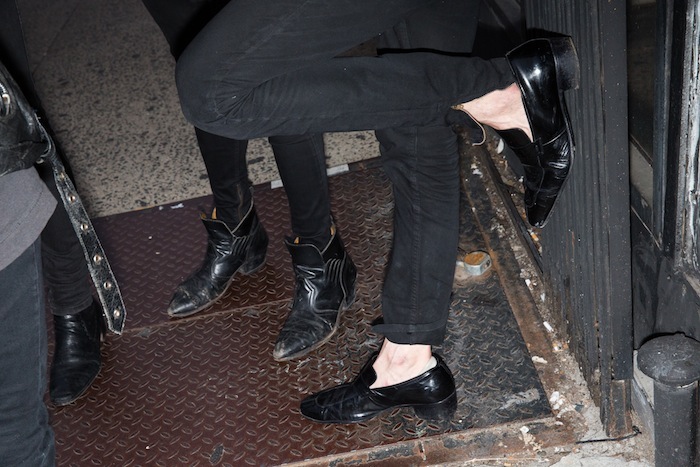 "Our influences are film, our influences are fashion -- Yohji Yamamoto is an influence. We think about so many more things than just music when we're writing. We've made songs from just looking at images and trying to understand what they're saying. Usually, we're speaking the same language." -- Rivington Starchild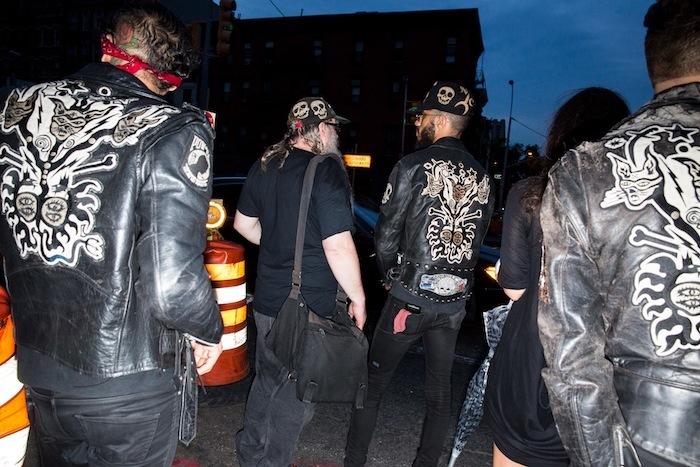 "There's a dichotomy between myself and Rivington because his father was a drug dealer on the Lower East Side and got murdered when he was a really little kid. The people I photographed on the streets probably worked for or alongside his father. He's nicknamed Rivington after the place where his father once worked: Rivington Street. Although his father sold drugs, Rivington is totally clean. He went to the Dominican Republic and grew up to become a smart, sophisticated person. He's really a symbol for kids down here." -- Clayton Patterson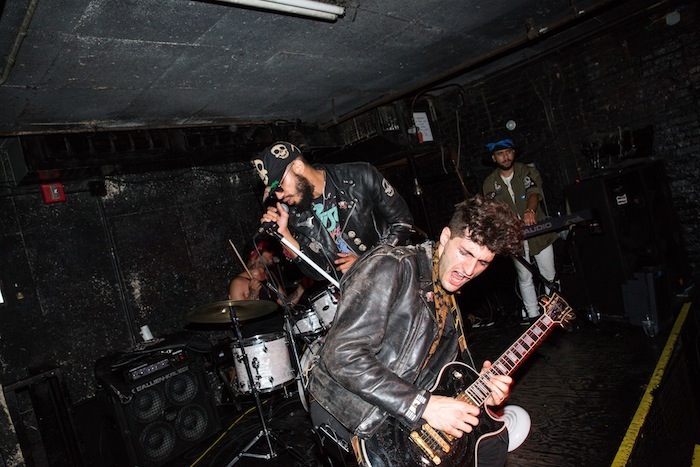 "I'm not saying that the Pyramid Club is dying, but it does need to be resurrected to the symbol of what it was, which is the last of the original downtown clubs to remain in existence. People cry about CBGB's, which they should, but nobody is talking about the Pyramid." -- Clayton Patterson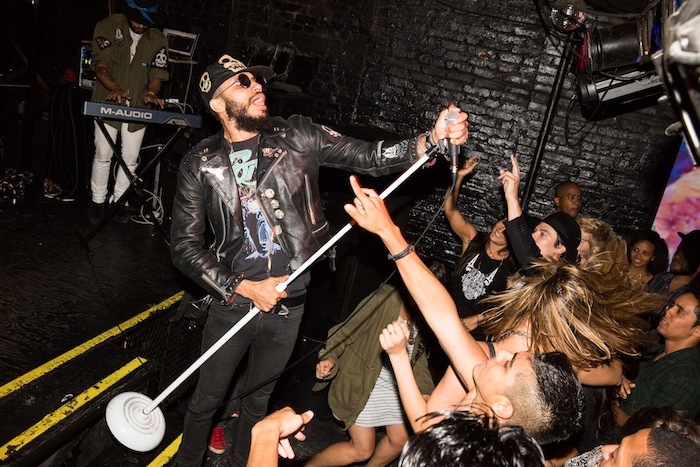 "To us, the Pyramid Club is possessed with an energy that's been going on there for years. I'm talking about spirits, man. This residency is an opportunity the universe has given us, but we've really been preparing for years." -- Rivington Starchild
Listen to "Girl Jeans" HERE.