"Another year has come and gone" notes Pornhub's Insights and analytics page, leaving us reeling over the missed opportunity for the site to have spelled the word "come" in a more adult way. As we leave 2015 in the dust and we journey into 2016, the adult entertainment site has released a (thorough!) breakdown of porn consumption data for the past year.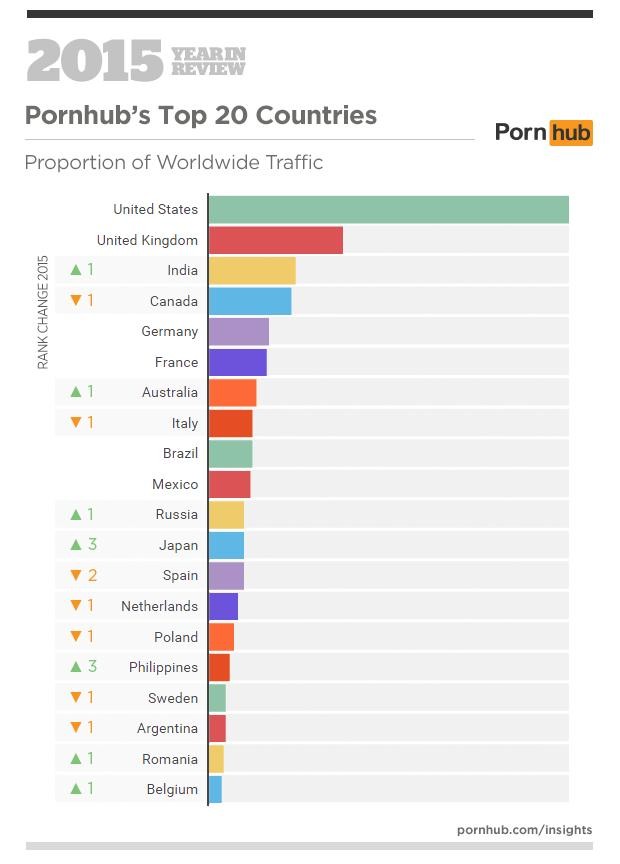 For the second year in a row, the United States took the number 1 spot in the list of Pornhub's top 20 countries by proportion of worldwide traffic (we bring a whopping 41% of traffic to the site), followed by the UK and India. But that doesn't seem to correlate with, uh, stamina..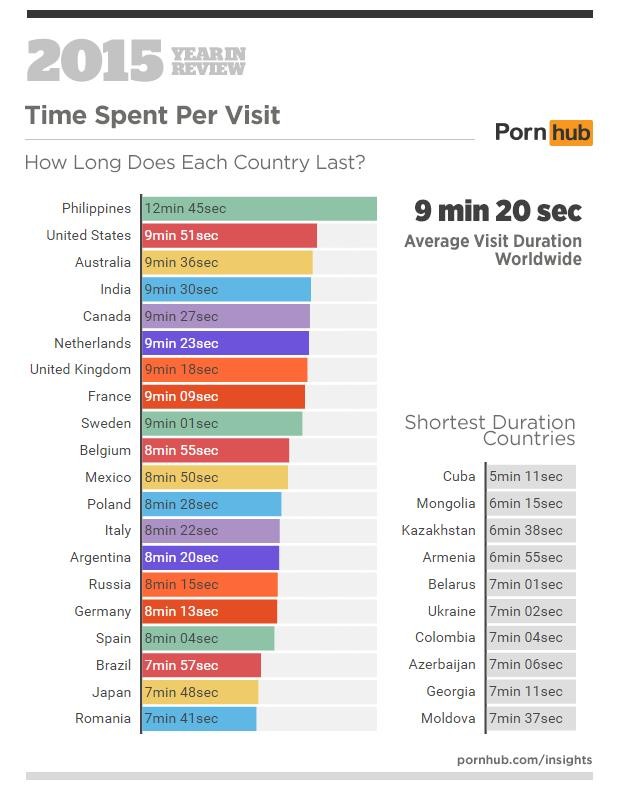 Users in the Philippines managed to stay on the site the longest followed by Americans and Aussies. Other statistics analyzed include a state by state breakdown of endurance (Hawaiians last the longest while Rhode Islanders finish fastest), most popular porn stars searched, and different habits between men and women, along with many others.
One of the most interesting breakdowns was the most commonly searched terms used on the site. Words like "Teen," "Mom" and "Step Mom" were big hits in 2015, along with other marital relations like "Step Sister" and "Step Mom and Son." How very Cruel Intentions of everyone.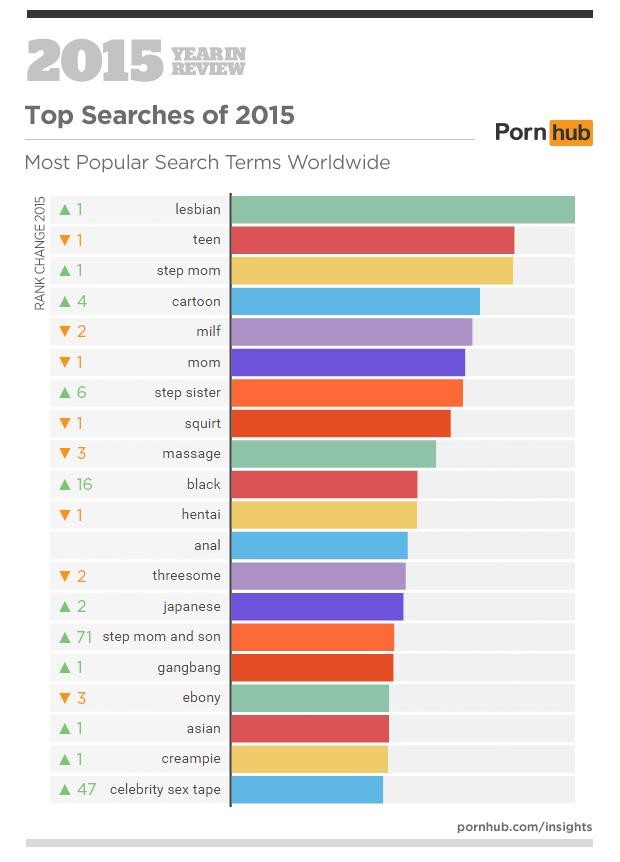 If you want to get a full breakdown of the statistics, you can head over to Pornhub's insights page. You might just learn something (or at the very least, get inspired by the search terms for some late night "browsing").