You know those unbelievably stylish couples? The ones that just look right together or the ones that seem so wrong it works? This Valentine's Day we couldn't help but conjure up some of our own fashion-based love stories. We played matchmaker with 10 of our favorite brands to create our own sexy scenarios. We really think they're meant to be.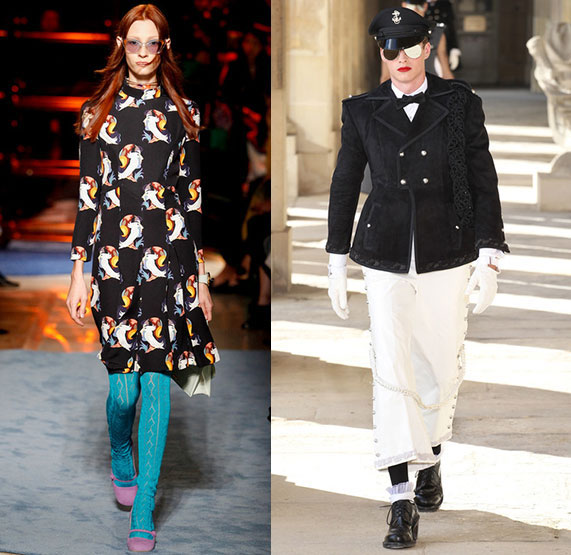 Miu Miu + Thom Browne
The Miu Miu girl is the ultimate modern fashion muse. She's fiercely feminine while maintaining an eclectic-cool confidence, and she needs a man that can handle it. The Thom Browne gentleman has just the right amount of intellectualism and sense of aesthetic to keep up with Miuccia's
It girls
.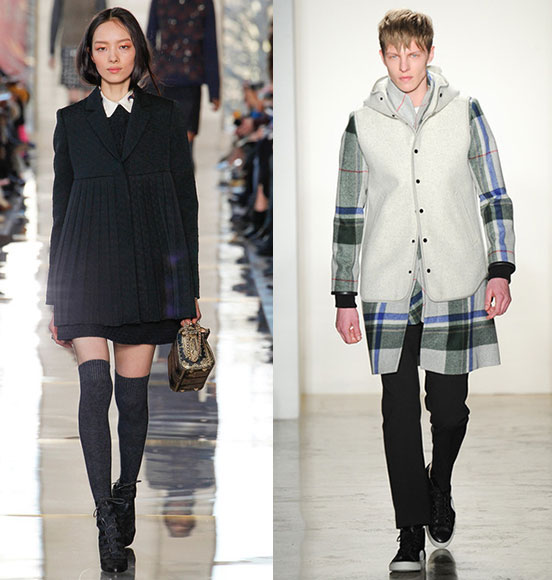 Tory Burch + Tim Coppens
Upper East Side girl is wooed by Lower East Side-via-Upper West Side transplant who now lives in a glossy Houston high-rise penthouse. She likes his culturally cool sensibility and he likes her sweet social grace. Together they rule the Manhattan $ociety $cene from Central Park to Chinatown. It's a match made in New York fashion heaven.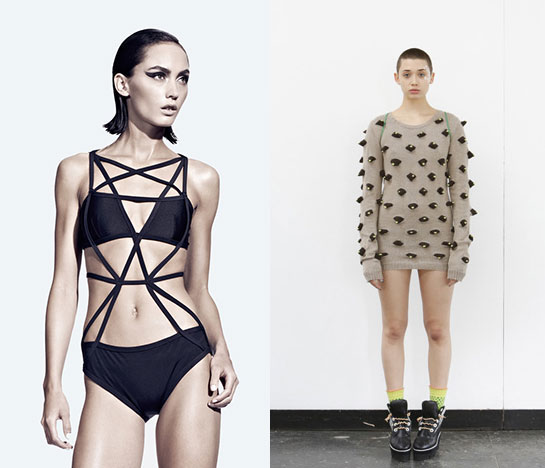 Chromat + Degen
A couple of subversive -- in their own distinct ways -- Brooklyn babes get together, do totally awesome shit. Bringing the best out in one another, Chromat's erotic 21st century corsetry and Degen's quirky knits would make for a perfectly balanced look, inside and out. Conceptual cool at its best.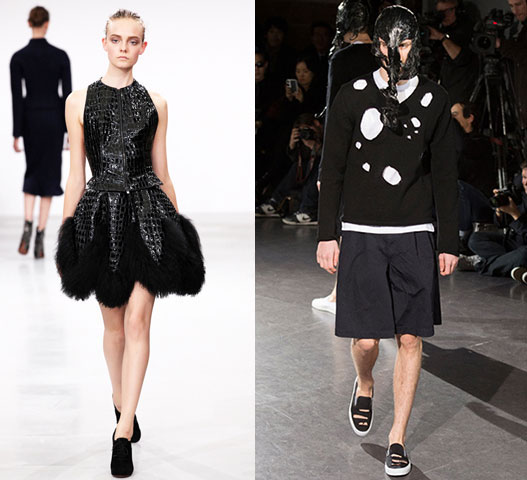 Alaia + Comme des Garcons
Think: Chanel Iman and A$AP Rocky -- über cool fashion stud falls for a sexy-sweet model. He's born and raised in NYC but shops only the coolest Japanese streetwear styles and she is the kind of intimidatingly beautiful and bodacious beauty that you can't believe exists. Just like their signature designers, this couple rules without even trying.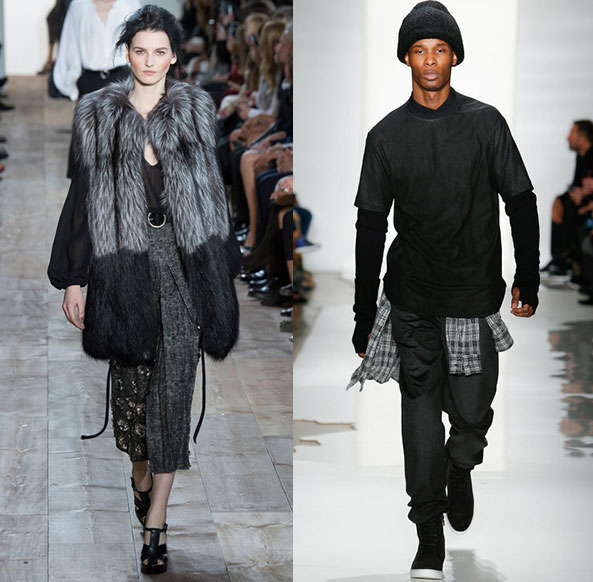 Michael Kors + Public School
At first thought this seems totally WTF?!?! But think about it: can't you see the Michael Kors muse -- an independent, bold beauty -- dying to conquer the creative-cool vibes of Public School between her jet-set travels? It would be her sexy secret and in his wildest dreams.