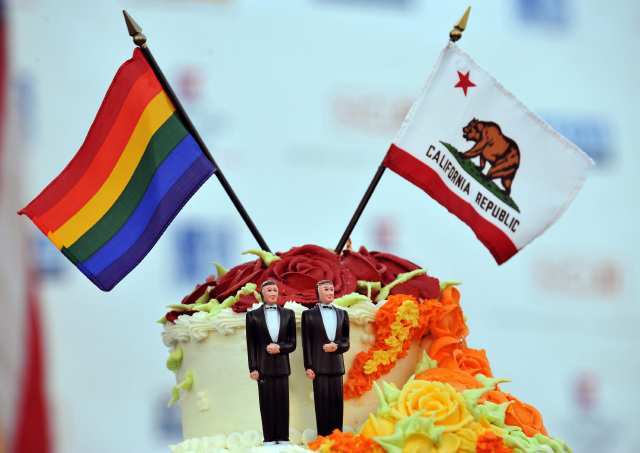 Today the California Supreme Court upheld Proposition 8. Big time bummer. Now is the time to be louder and more active than ever. Tonight at 7 p.m. sharp I'll be in West Hollywood to protest the decision and I hope to see every gay and straight in L.A. there too. The dress code is all white, but just show up. I'll be the over-dressed gay handing out anti-Prop 8 stickers, so come say hi and get a sticker. To donate money to fight Prop 8 go here. See you tonight at the march!
WHEN: May 26, 7 p.m.
WHERE: 647 N. San Vicente Boulevard (Santa Monica Blvd. and San Vicente Blvd.) West Hollywood.