Peter Davis' Status Update: Rock on StyledOn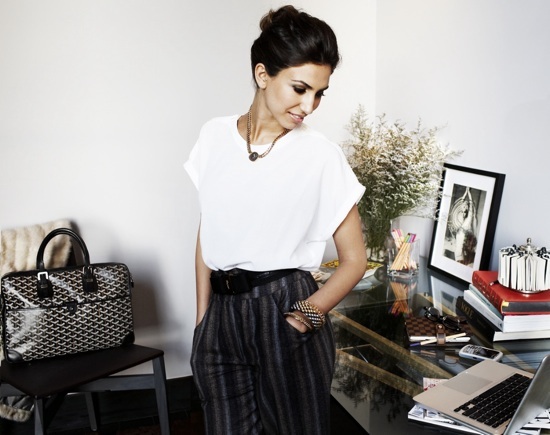 Leora Kadisha
has launched a new website,
styledon
, that promises to be an interactive global cyber-hub ("combining content, community and commerce") for all things stylish -- from where to find designer duds to find fishnet wallpaper. The site boasts original contributions from chicsters like
Vogue
's
Valerie Boster
and
Genevieve Bahrenburg
, Tibi's PR chick
Liz Walker
, jewelry designer
Zani Gugelmann
, among others. Kadisha singles out Jane Birkin, Annie Hall, Kate Moss, Ashley Olsen and Alexa Chung as her fashion influences. "I have always been impressed with confident women who wear their personalities on their sleeves and don't allow themselves to be censored by others," Kadisha says. Rock on Styledon!