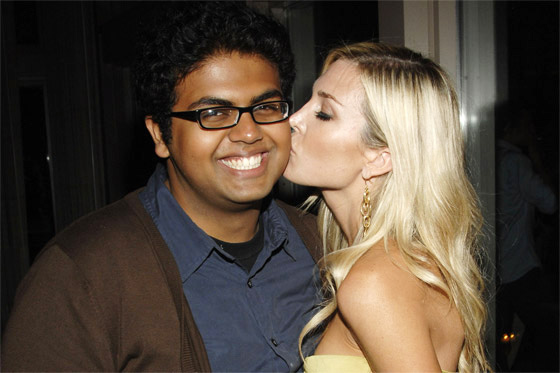 Teen blogger James Kurisunkal took a week-long break from penning Park Avenue Peerage. But now he's back at college in Illinois and cranking out posts to keep socialite-loving fans happy with his coverage of black tie charities and style shindigs. We had a quick chat, and JK revealed some things to look out for.
What are you looking forward to covering this season?
"Most of the major parties that benefit New York City's cultural institutions happen in the springtime; places like the American Museum of Natural History, the Frick Collection, and the American Ballet Theatre, amongst many others, hold their annual galas during this time. Those are the nights when socialites, with their charitable giving, do their best, and in their couture gowns, show their best as well."
What event this season will be the party and why?
"The Met's Costume Institute Gala is definitely the party of the season. When it comes to glamour, it's easily New York's answer to the Oscars."
Who are some of the new girls you think we'll be hearing more about in 2009?
"I'm looking forward to reading about and seeing more from established names like Ivanka Trump, Amanda Hearst and Lauren Bush. There's also an immense wave of interest from Park Avenue Peerage readers in the lives of socialites that aren't based in the Upper East Side but instead in London's Belgravia and Knightsbridge... fashionistas and gallerinas like Eugenie Niarchos, Dasha Zhukova, and Alexia Niedzielski."