Peter Davis' Status Update: East River Moments From the Dash Snow Memorial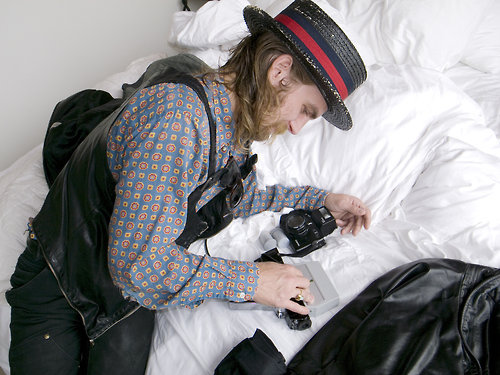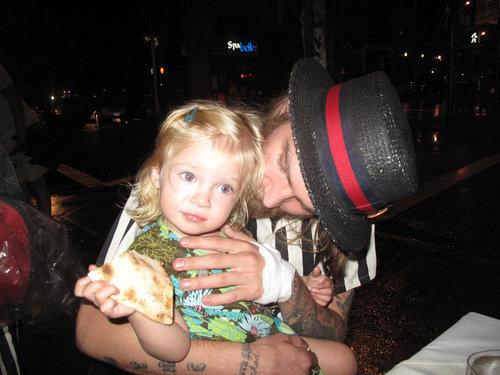 Snapping wind chilled the crowd at Dash Snow's open-mic memorial service yesterday at the East River Amphitheater. Pretty boys and girls in scuffed combat boots and scruffy hair chain-smoked cigarettes. A pit bull laid his head on a guy who sat on a battered skateboard deck from Supreme. Writers Glenn O'Brien, Bill Powers, Spencer Morgan and Christopher Bollen were there. So was Waris Ahluwalia, designer Miguelina Gambaccini, Vito Schnabel and Dash's handsome, dapper brother, Max and beautiful girlfriend Jade Berreau.
Filmmaker Albert Maysles, of Grey Gardens fame, captured everything on a hand held video camera. Artist Dan Colen introduced art patron Christophe de Menil, Dash's grandmother, confidante and best friend. De Menil told about Dash's bad-ass ways (such as spraying his tag "SACER" on the side of the Williamsburg Bridge) and his love affair with haberdashery. "Dash had this black hat that was all flecked on the sides," De Menil remembered. "I wanted to fix it for him, but he said, 'No. I have been trying to weather this hat for weeks.'" Dash's friend Brendon Fowler summed it up: "Dash hated it when people copied his style." Donald Cumming of The Virgins sang a sweet, funny acoustic tune about a plastic Jesus dashboard ornament that doubles as a flask. Then Gang Gang Dance and A.R.E. Weapons performed. A visibly shaken Colen confessed to everyone gathered, "Dash's absence affects me everyday, but it's so fucking cool that he left behind so much stuff for us, like all his art which he made so much of and his amazing daughter Secret. I'm so grateful for all of that."