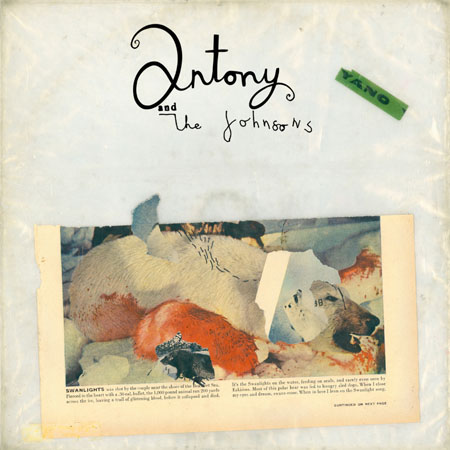 The ethereal
Antony and the Johnsons
have announced that they will release their new album,
Swanlights
, on October 5th. Fans of the androgynous
Antony Hegarty
can double-rejoice:
Swanlights
will also feature a 144-page art book of the singer's paintings, collages, photography and writing. For an example of what to expect, Hegarty writes in his bio: "Hi, here are some things I am thinking about: circles of light, the Arctic, witches, mammals, Samoa, the slavery of addiction and viral late stage capitalism, woman power, families treasuring their transgendered children, the United Nations International Panel on Climate Change, feral intuition and a global new two-spirit alliance, forests, oxygen, carbon, patriarchal religions and heirarchies that would rather catalyze apocalypse than admit that centuries of male domination have almost destroyed us, a feminist revolution might save our world." Wow!