The "Oh, yeah, those!" of music awards--The Billboard Music Awards--came and went last night, posted up at Las Vegas' MGM Grand Hotel.
The major players of the biz, including BadGalRiRi, Bieber, Madge (covering Prince), Kesha, and of course, Britney Spears, graced the stage for some very good, very "Yes, this is how you do it," performances.
Let's break it down.
It's Britney, Bitch, kicked off the night with a slay-tastic medley of some of her biggest hits, including "Toxic," and "Slave 4 U;" the super mom and reigning Queen of Las Vegas absolutely killed it, looking in better dance-form than she has in a while.
Spears also took home the Millennium Award for her iconic contribution to the pop-culture psyche; slay on, goddess.

Rihanna, clad in shades, kept it effortlessly chic and cool in a green fur, performing her 50s, doo-wop-esque "Love On the Brain," from Anti.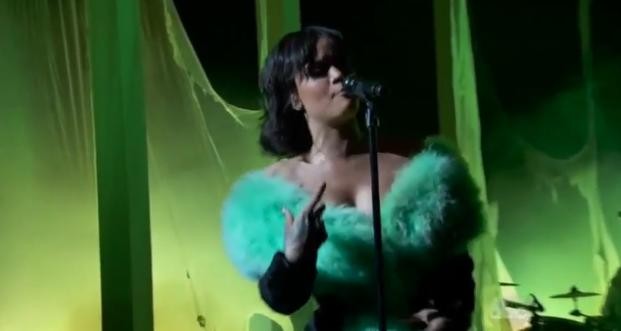 Lately, it seems like Rih decided to be like, "Also, I can really fucking sing"--her vocals on this, and on her current Anti world tour, have truly never sounded better.
Already an iconic performance.

Next up, Kesha, wearing a white suit, and tie, gave a stirring, stunning cover of Bob Dylan's "It Ain't Me Babe," accompanied on piano by Ben Folds.
The singer was almot blackballed from performing by Dr. Luke's Kemosabe Records (who Kesha is still legally bound to), fearing she may bring up the longstanding, and highly publicized court battle the two have been embroiled in.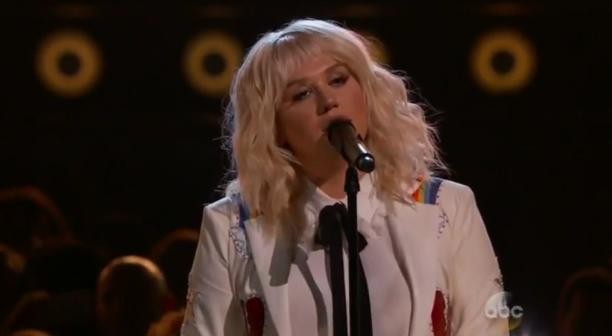 Kesha, instead, kept it about the music--which, in many ways, is the best proclamation of freedom.
It wouldn't be a music awards show with a little cameo from Biebs; the recent owner of a face tattoo, and friend to squirrels everywhere, lip-synced performed his new hit "Company," as well as a smashing rendition of his mega-hit "Sorry."
Finally, the reigning Empress of Pop herself, Madonna, performed a beautiful tribute to her contemporary/friend Prince.
Introduced by Quest Love, Madge did a cover of the Prince-scribed "Nothing Compares 2 U" (originally sung, of course, by Sinead O'Connor."
She was then joined on stage by Stevie Wonder, for a rendition of "Purple Rain."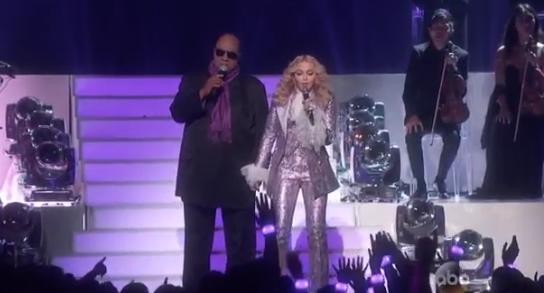 Watch: Stevie Wonder and @Madonna pay tribute to Prince at the #BBMAs https://t.co/VIlBnzZkWp https://t.co/S1wHpqvmw9
— Hollywood Reporter (@THR) May 23, 2016
While the Internet troll machine seemed to have a problem with Madonna's touching, classy performance, Questlove said it best, defending her:

Every Prince rendition will not be a life changing orgasmic xperience. Just to SING his work is brave enough. Again feeling are on high
— Questlove Gomez (@questlove) May 23, 2016