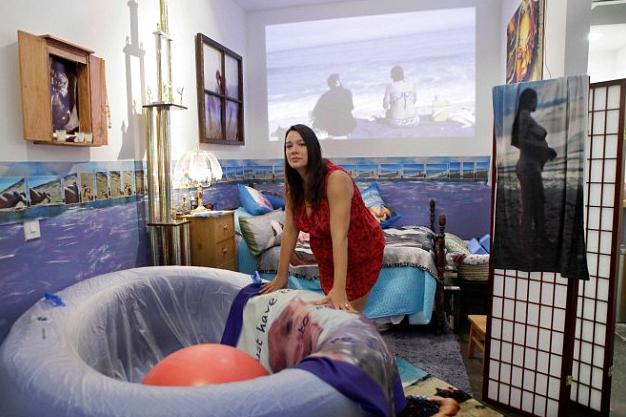 1. It's a boy!
Performance Artist
Marni Kotak
gave birth in Brooklyn's Microscope Gallery
yesterday at 10:17 a.m. [AP]
2. "
Halloween or Williamsburg?  Sometimes it's hard to tell.
" You've likely seen this all over the place already, but in the off-chance you haven't, check out this hilarious Tumblr meme. While you're Tumbling, take a look at called "
Bed Bug Hotels
," tracking an art installation that "places mini hotels where bed bugs have been reported."
3.
Adele
's unstoppable album,
21
,
goes back to the top of the charts this week
. It has now sold over 4 million copies in the U.S., more than double
Lady Gaga
's
Born This Way
. [Billboard]
4. Support photographer
Cheryl Dunn
's Kickstarter project to complete her "Everybody Street" documentary film on NYC street photographers. Go
here
to make a pledge.