"Whistleblow my clit!" is exactly how all songs should be started, and thankfully, Peaches serves that to is in new song "Rub," the lead single off her most recent album of the same name.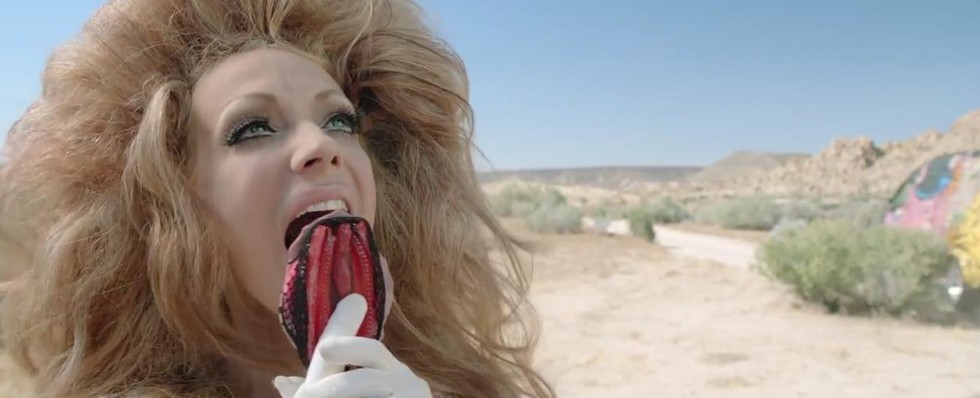 The song is an anthem for female dominance in the bedroom, with the musician describing a seriously intense group sex scenario: "Circle jerk girls who spray/we got a male in the middle and we bukkake."
Go the fuck off, P.

The accompanying, NSFW video--which the singer directed and described as "the most insane Peaches video ever!!!!!"--was released with full nudity, uncensored by Vimeo, and has the German superstar galavanting through the desert with her band of debauch ladies as they oil each other up and literally rub the shit out of life.
The graphic clip is thoroughly Peaches, who, in an interview with FADER earlier this year, stated:
What is the point of making a conventional [video]—what are you doing? What is art? You want people to have something to think about. I'm not trying to shock, I'm trying to promote discussion, promote change, to bring people closer. My goal, my philosophy, is [you should] feel comfortable in your own body. Which seems to be the most difficult thing for all of us to do. And for some, it's much much harder.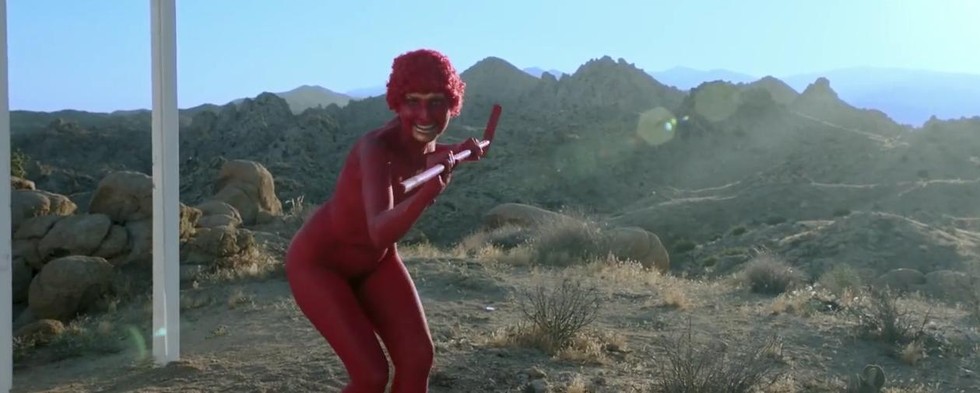 "Can't talk now; got this chick's dick in my mouth," Peaches tells us.
Word.

Watch "Rub" on full screen in your office, just like Queen Peaches would want you to.