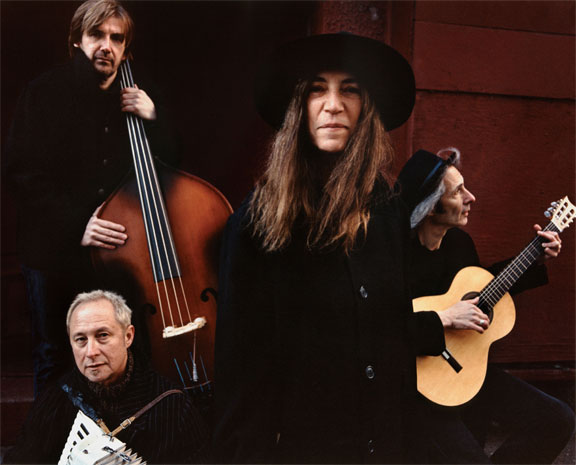 Weeee! As most of you probably know, Northsix was simultaneously bought out by The Bowery Presents and shut down for renovations. For those of you that miss the venue, fear not! The space, from here on in to be known as the Music Hall of Williamsburg will open it's doors again September 4th with a performance by Patti Smith and Her Band.
The new venue will have a capacity of 550 (about the size of Bowery Ballroom) and will be the first Brooklyn venue to be managed and operated by The Bowery Presents. And from what I can tell from the press release, it seems the layout will also be similar to that of Bowery: "The re-designed layout of the Music Hall of Williamsburg will be three levels, including a lower level lounge, where guests can congregate around the U-shaped bar, one of three bars in the facility. The ground floor lobby leads into the Music Hall performance space, which will feature 28' ceilings, side balconies and a back mezzanine."
I'm very excited about this, but at the same time I can't help but feel a sense of loss for all the venues that once had shows for $8. Patti Smith tickets go on sale June 23rd at noon for a whopping $35.