Patricia Field's Pop Up Fashion Show for ... Kotex
Yesterday, Papermag photographer Rebecca Smeyne stumbled upon a pop-up runway show in Union Square featuring models in lots of colorful, cuckoo looks. Upon further investigation, she realized the show was sponsored by Kotex and that all of the models had been styled by the legendary Patricia Field. The visionary costume designer and stylist recently partnered with the feminine care line to make over their maxi pads with fun designs as part of a campaign called "ban the bland." Rebecca snapped a few pics below of models wearing some of Fields' boonanas creations. Check them out as well as the promotional Kotex video starring Field that we also embedded. "I see a world that's very colorful and textured with ice flying through it " is the best quote ever.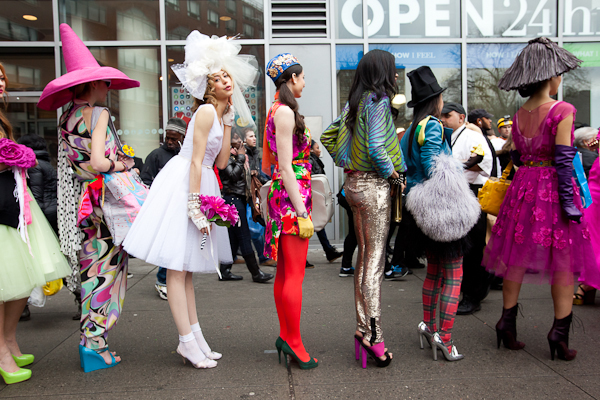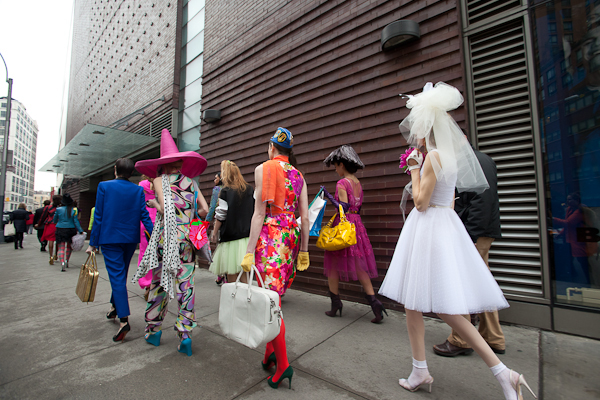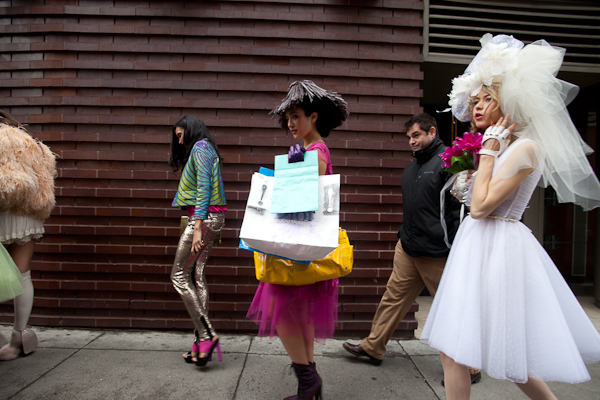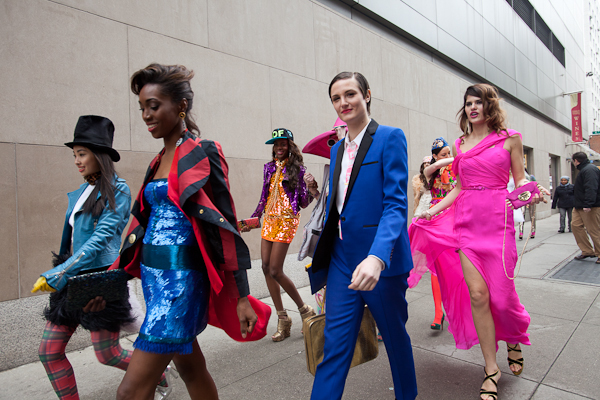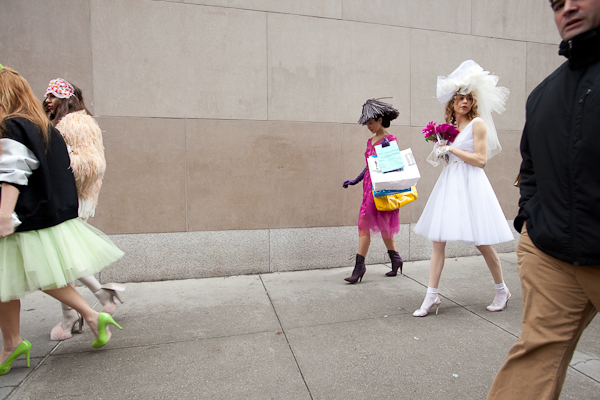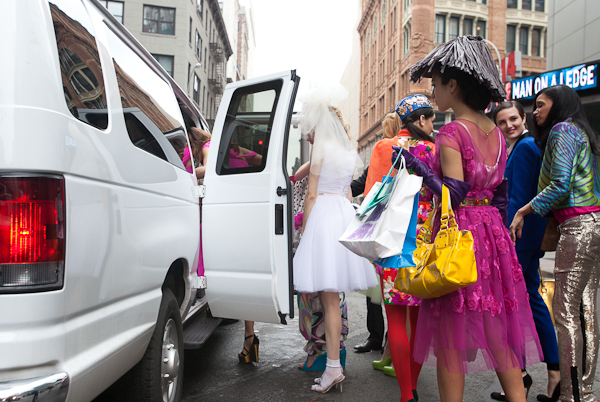 PLUS
:
All of our New York Fashion Week coverage, all in one spot!