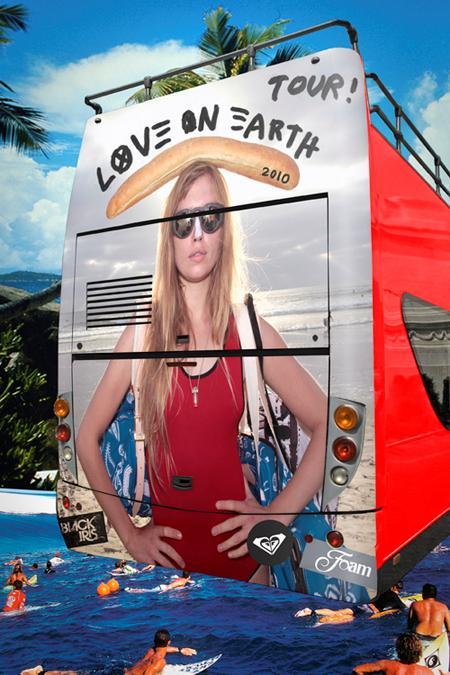 When the
Beach Boys
sang "I wish they all could be California girls," they must have had a girl like
Kassia Meador
in mind. As a Malibu native who grew up a short car ride from the beach, Meador learned to surf as a young teen and, at 27, has been surfing competitively for nine years. Meador is well-known both in and out of the surfing community for being one of the best longboarders in surfing history, and also for her striking good looks (she was named one of our
Beautiful People
of 2006). 
Despite how busy she may be with her day job, Meador takes time out of the water to pursue her passion of capturing the surfing lifestyle on film. Tomorrow the
Mollusk Surf Shop
in Brooklyn will be a stopping point for the
Love on Earth 2010
tour, where Meador's photographic skills will be displayed in an event (sponsored by the kind folks at
FOAM magazine
and
Roxy
) that promises booze, Shakas Hawaiian food, and musical guests like The Big Search. Temperatures are already starting to dip in New York -- why not reach for a last taste of sunny California and drop by this promising party? 
Mollusk Surf Shop, 210 Kent Avenue, between N 3rd and Metropolitan Ave. Starts at 7 p.m. Email: RSVP@Foammagazine.com