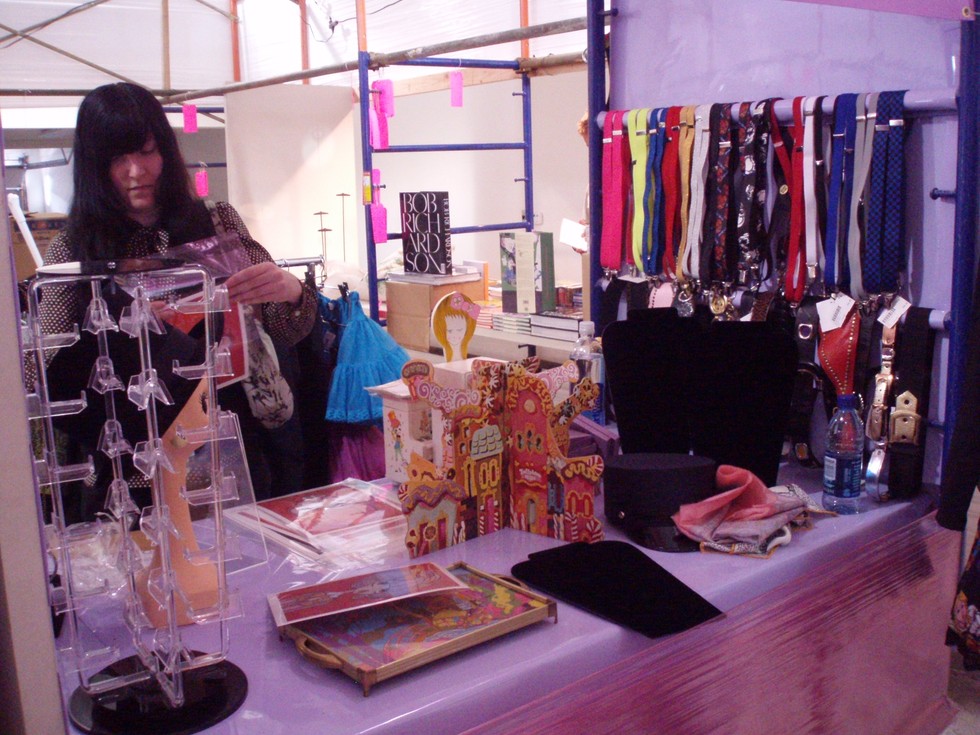 L.A. shopaholics prepare!!! PAPER is setting up it's 24-hour store at our space at 233 S. LaBrea. Here's a shot of the Screaming Mimi's stall. MM has his eye on some items at the Creative Growth store to say nothing of Colette, Undefeated, Jack Spade and Showpony...!
The store is open from 6 p.m. on Friday to 6 p.m. on Saturday. Twenty-four hours of shopping fun!!!!
Click here to read more about the vendors.