PAPER Makes Its Rachel Zoe Project Debut...in the Garbage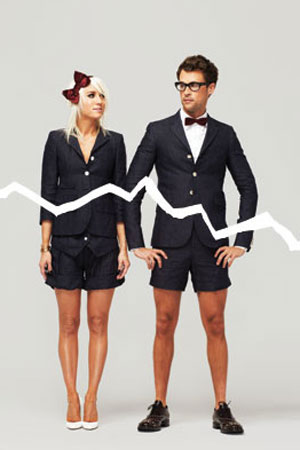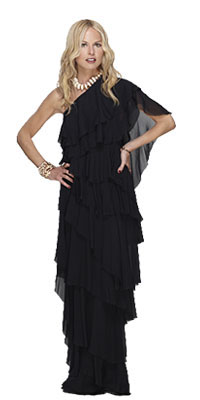 In our December 2009 issue,
Rachel Zoe
's assistants
Taylor Jacobson
and
Brad Goreski
, who have also appeared on her Bravo show
The Rachel Zoe Project,
posed for PAPER
in looks they styled for each other. But in the months since the issue has come out, Jacobson is off the show and she and Zoe have parted ways on bad terms. In an interview with
TVGuide.com
about the new season of
TRZP
, Jacobson reveals how Zoe reacted to our fashion spread. Let's just say she wasn't "dying" over the photos.  
TVGuide.com: So you've heard about the premiere. What happened there? Why did you leave?
Jacobson: Uh-huh. I've heard a lot about it. ... For legal reasons, I'm not really allowed to discuss it, which makes it hard for me to give "the juice." But what I heard about the first episode is pretty amazing. I heard there is ripping out of pictures and throwing them into the fireplace
TVGuide.com: Yes, she rips out the pictures you and Brad took for Paper magazine and throws them into the trash. Do you still talk to Brad? You two had become close.
Jacobson: No. You know, you've got to sever ties to a toxic environment and go forward. I'm trying to stay positive. There's obviously horrible s--- being said about me in the media. It's no secret that certain people who shall not be named are trying to blacklist me and get me kicked off jobs and talk s--- to some of my clients. There has been a lot of cattiness from certain people. I don't go into it. People who work with me and know me know I'm not about this bulls---. I'm about the job. I can't get caught up in this. Ties were severed. Whatever happened happened, and it's time to move forward.


We all do things we regret when we're angry, so this won't be taken personally, Rachel. Look for PAPER in the garbage on the
Rachel Zoe Project
August 3!