Papal Fashions: The Playlist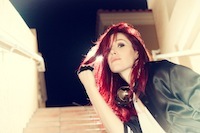 In this weekly column, MC/DJ Hesta Prynn pairs pop culture stories with an original playlist.
He's the new lightning rod, and whether you love him or hate him, he's the hot topic. Yes, it's Pope Francis, the NKOTB. As his photo has been impossible to avoid, I noticed that the similarities to certain musical icons in the visual department seemed too obvious not to comment on. Do the artists featured in this weeks Five 'n' Five draw their fashion inspiration from the Pope, or is it, perhaps, the other way around? Some might say that poking fun at the Pope is the new low-hanging fruit. I would say, respectfully, that that is his cross to bear.