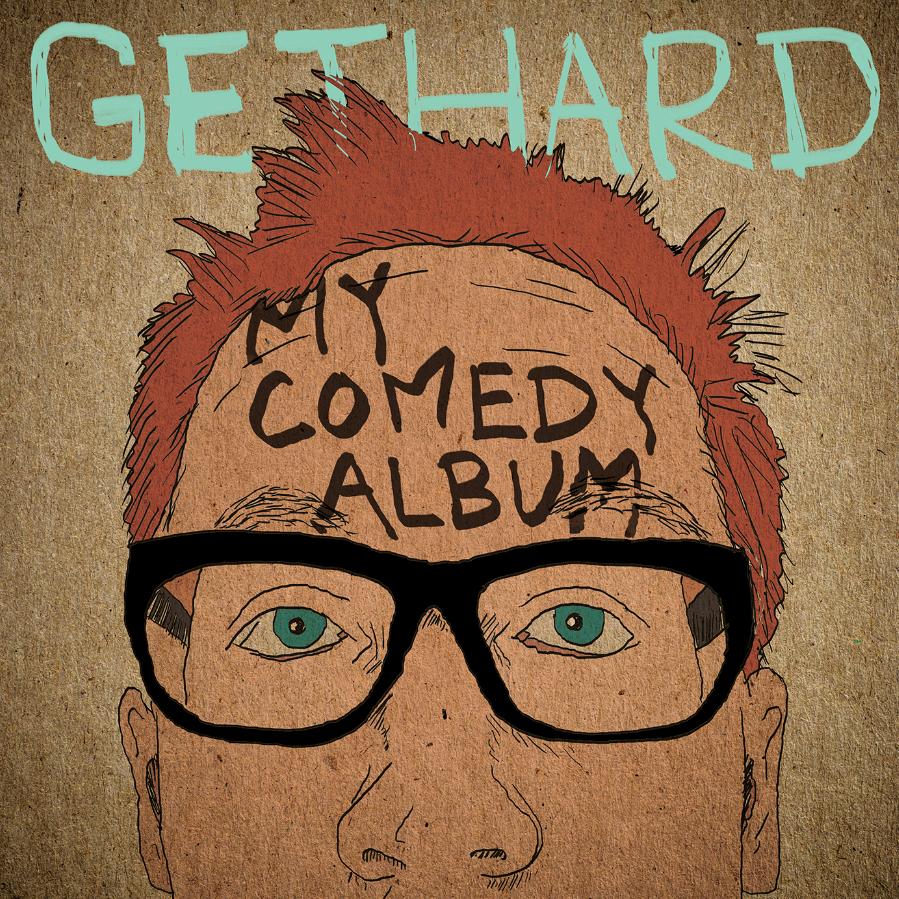 At 20 seconds to 11:00 p.m., a few dozen humans are herded onto a soundstage, bringing with them a strong smell of recently slurped beer, and told to sit on the floor. Two bands are set up on opposite sides of the room; a minute earlier, both had taken up a loose instrumental version of Weezer's "Holiday." A middle-aged woman in the back corner intently works a hula hoop, oblivious to the PAs shouting ten feet away. There's a New Year's-style countdown, and
The Chris Gethard Show
begins.
For the next hour, Chris Gethard -- a Jersey-bred comedian in his early thirties, with thick glasses, questionable posture and an emotional palette consisting mostly of confusion, mild discomfort and frequent bursts of delirium -- will just barely maintain control of a parade of callers, tweeters, special guests (e.g. the ghost of the Ultimate Warrior, played by a tiny woman in a massively stuffed Speedo) and eager audience members.
Earlier this year, Gethard delivered a pilot episode of
The Chris Gethard Show
, which started at the improv/sketch mecca Upright Citizens Brigade and currently beams out to its rabid, growing fanbase from the public access station MNN, to Comedy Central. Within a month or two, he'll know whether the show will graduate to basic cable. Meanwhile, he's managing his anxiety with the release of
My Comedy Album
, his first stand-up collection, via New Jersey indie label Don Giovanni. The album begins with an ill-fated blow job and wraps up, after an hour of slow-burning, cringe-worthy anecdotes, with newfound love and a fresh Morrissey tattoo -- Gethard's second.
"The album's coming out in a year where I've been taking a lot of stock in my life," Gethard says, sitting in the control room after the taping of last week's episode. "I dated someone for eight years, we broke up, I got engaged less than a year later. Those stories are about a time in my life that was more chaotic and crazy than my life will be moving forward.  I kind of structured [the album] to put a lot of that to bed."
It's no mistake that
My Comedy Album
is coming out on a label known for Jersey basement dwellers like Screaming Females. Gethard grew up going to punk shows in his hometown of West Orange; then, starting on the ground floor of UCB at age 20, he saw a parallel: "Here's all these people who aren't sure where to go, but they're all looking for ways to help each other. It felt so similar -- book your own thing, organize something with your own friends." Those DIY roots helped Gethard and his peers find alternatives to the traditional two-drink-minimum comedy club. And somewhere along the way, a generation of comedians doing adventurous material in unorthodox venues formed.
"There is a real analogy," he explains. "[Times Square comedy club] Carolines is a place that's like a major label. It's a little more polished and expensive, and that has great value on its own, but then there's a place like Cameo in Williamsburg, and the crowd's less tourist, more New York-homegrown-art-supportive. That's a cool thing to see, and it feels really similar to punk rock to me."
Like any flourishing underground scene, New York's alt-comedy community wasted little time in catapulting some of its members to the mainstream -- like Nick Kroll, John Mulaney and Demetri Martin. For a few years now, Gethard has seemed one shot away from joining them. He starred in
the short-lived Comedy Central series Big Lake
(produced by Will Ferrell and Adam McKay) and spent last year developing a show for IFC based on his 2012 book A Bad Idea I'm About to Do -- a deal that the network recently terminated. If Comedy Central passes on
TCGS
, no doubt Gethard will channel that rejection into his work, as he always has. His personal life may have cleared its mortifying-blow-job phase, but you can always count on show business to keep serving up hilarious doses of humility.
Meanwhile, the current show and the new album testify to Gethard's grassroots following -- a hands-on engagement with his community that's more valuable, in the long run, than a sweet part on a basic cable sitcom. Dedicated message boards and podcasts parse each
TCGS
episode, and Gethard once launched a Twitter campaign that eventually brought Diddy on as a special guest. And by the early afternoon of its release,
My Comedy Album
was already at number three on the iTunes comedy chart.
It's a win-win, really. Faced with the pressures of success or the sting of failure, Gethard will probably never overcome the anxiety that fuels his work. Standing up in the control room, he frowns at the recording device he's been talking into.
"I feel like that was really boring," he says. "Can you put that the last thing I said is that I'm sorry if that was boring?"