UPDATE: FUN FACT! W Magazine has confirmed that the two synchronized swimmers in this meme opened the VFiles show last night, kicking off New York Fashion Week, SS16.
SLAY, VFILES.
While the Phelps' death grimace...the Lilly King finger wag, and that glorious Usain Bolt image have become some of the most popular internet memes of the 2016 Rio Olympics...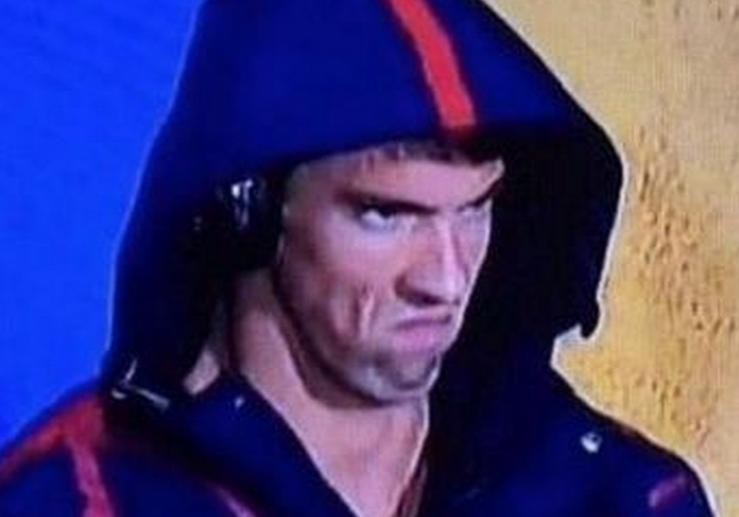 ...we've reached a new pinnacle with this stunning, inter-dimensional, inter-galactic clip of two synchronized swimmers.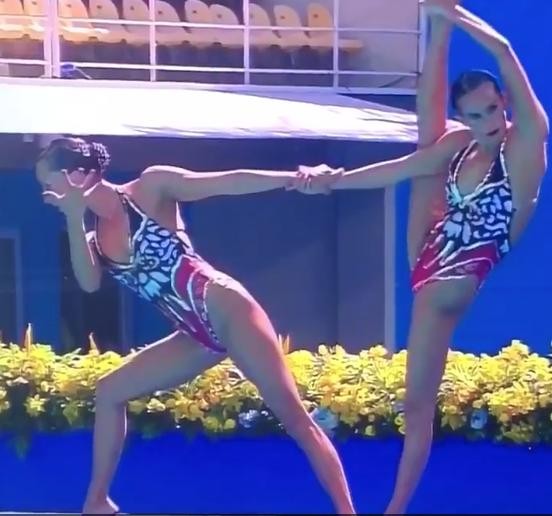 Set to The Beastie Boys immortal classic "Intergalactic," we leave this mortal coil, and are rocketed into a pocket of "That feeling when" slash prompt meme divinity never seen before.

Writer/comedian Morgan Murphy, who captured this perfect moment originally, said it best:
me walking into a nail salon with my bestie to get mani pedis even though we didn't make a reservation. pic.twitter.com/cImxCADV4Y
— Morgan Murphy (@morgan_murphy) August 14, 2016
Another...
This how ya girl walks in when she catches you in a lie and her best friend help her solve the case. pic.twitter.com/29HmYNQhrO
— X (@XLNB) August 14, 2016
God bless the internet.