Ever wanted to communicate your clout with something other than the clothes on your body? Are you forever wishing you could replace sandalwood and jasmine scents with hype and a just hint of exclusivity? Then we have great news, because everyone's favorite streetwear brand Off-White is officially putting out perfume.
Related | Virgil Abloh's 'aggressively Creative' Agenda
After tackling shoes, clothes and furniture, Virgil Abloh is now foraying into beauty — a true power move. Off-White is now releasing a three-piece grooming set of hand cream, perfume and hair mist with Byredo, titled "Elevator Music." Abloh and Byredo founder Ben Gorham say these products explore the relationship of "luxury and human perception."'
"Since I was a teenager, I've been inspired by fragrance," Abloh told Vogue. "It wasn't just what a fragrance smelled like, but the halo around it." And nice, minimalist packaging, of course.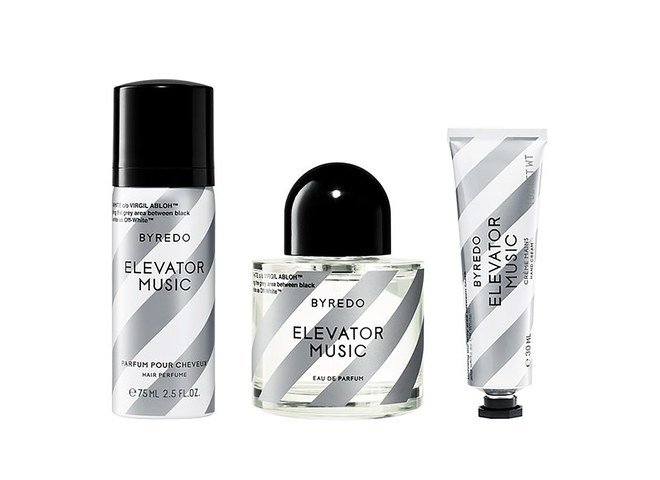 "It's a fragrance for the background, as opposed to the foreground," Gorham added, much like elevator music.

The fragrance is reportedly sweet-but-not, including midnight violet and bamboo, as well as "musky ambrette" and "woody floral amirs." The eu de toilette will set you back $275, whereas the hair perfume and hand cream cost $75 and $45, respectively. Look out for the products on sale starting May 17.
Photos Courtesy of Off-White x Byredo