We downtowners are all terribly jaded, so it takes a truly gigantic scandal to rock our trendy socks off. Well, the following 10 unsavory incidents managed to do the trick: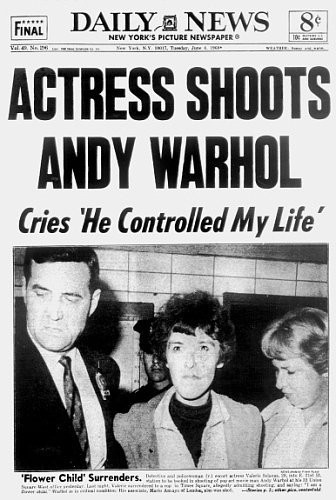 VALERIE SOLANAS SHOOTS WARHOL
Pop artist extraordinaire Andy Warhol, loved the freaks -- except for Valerie Solanas, that is. The radical feminist author of SCUM Manifesto was disgruntled about alleged treatment by Warhol when she unceremoniously shot the artist and art critic Mario Amaya at Warhol's Factory in 1968, then turned herself in. Warhol was shaken up for way more than 15 minutes -- in fact, the horrifying incident affected him for the rest of his life. The only good thing to come out of this whole mess was the 1996 movie I Shot Andy Warhol starring the great Lili Taylor.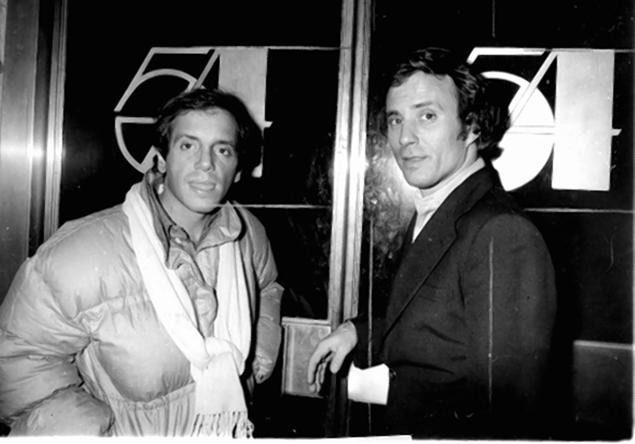 STEVE RUBELL AND IAN SCHRAGER SENT TO LOCKUP
The glitter ball came loudly crashing to the ground when Rubell and Schrager, co-owners of the ultimate disco, Studio 54, were sent to the clink and fined on tax evasion charges in 1980, cops reporting that cash and receipts were hidden in the ceiling of Rubell's office. I wouldn't be surprised if skanks still traipse around what's left of the old 54 with razor blades, hoping to uncover some loot.
THE MURDER OF EIGIL VESTI
Vesti was a young Norwegian male model whose charred remains were found with nothing on them but a black hood on a very dark day in 1985. Art gallery worker Bernard LeGeros was arrested for the crime, though LeGeros also tried to finger his boss Andrew Crispo, the gallery owner with a propensity for S&M sex clubs and drug binges. Crispo later got in trouble on other charges, and the whole thing was the most distasteful S&M-related event to happen until 50 Shades of Grey.
MICHAEL ALIG AND FREEZE OFF "ANGEL"
In 1996, fading club kid leader Michael Aig and his roommate, Robert Riggs (AKA Freeze), killed drug dealer Angel Melendez in a woozy scuffle, the details of which were reported by yours truly. They chopped up Angel and threw his remains into the Hudson in a box, but it bubbled up and led to jail time for both killers (who are now free). The grisly killing rocked the world of nightlife, which took years to recover. To this day, you're very brave to be seen in public with a lunch box and clown makeup.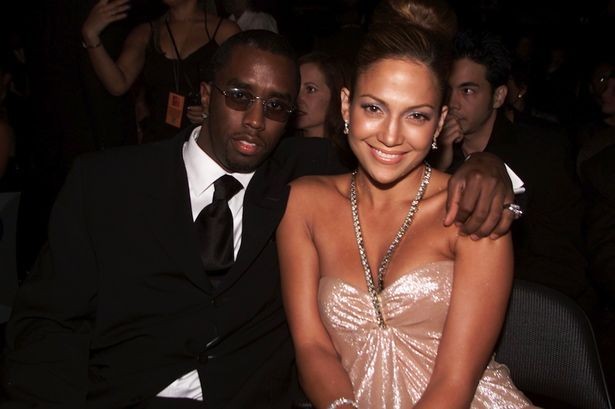 PUFFY AND J. LO'S MESS
This particular scandal took place in midtown, but it was nightlife related, so the story hit downtown -- and everywhere else, too. In 1999, rapper/actor/entrepreneur Sean Combs and his girlfriend, sultry singer Jennifer Lopez, happened to be at a Times Square playpen called Club New York when shots were fired. Combs was charged, not only with weapons related allegations, but with bribing his driver to say the gun was actually his. Backed by a high-powered legal team, Combs was cleared of everything (though another rapper, Shyne, was convicted on some charges). Alas, Puffy was also cleared of his relationship with Lopez not long afterwards.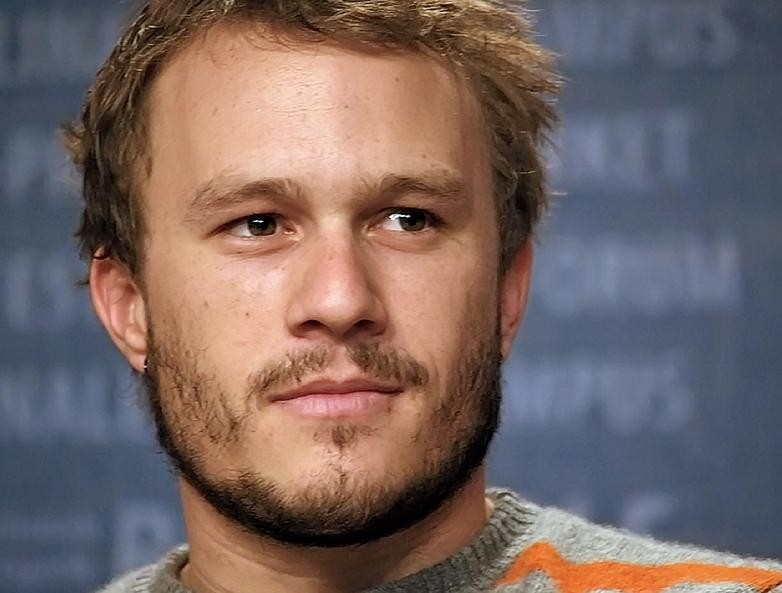 HEATH LEDGER'S DEATH
In January 2008, the noted Australian movie star's housekeeper and masseuse found him unconscious in his Broome Street bed. It was later proclaimed to be an accidental death that came about due to prescription medication abuse, though Ledger had been known to have sleeping problems and dark periods. Soho was truly rocked -- along with the rest of the world -- by such a promising actor's untimely passing at 28. It was bittersweet when he won a posthumous Best Supporting Actor Oscar for The Dark Knight.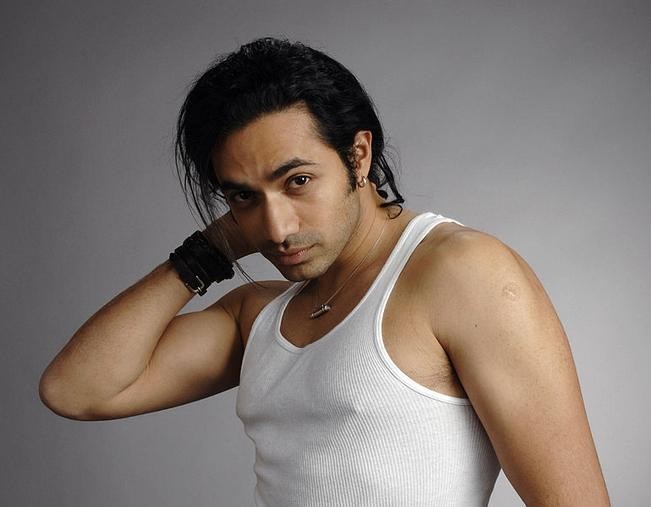 ANAND JON IMPRISONMENT
India-born designer Anand Jon had gotten early support from mentors like Armani and Versace, eventually boasting celebrity clients like the Hilton girls and Ivanka Trump. But the glamour ended in 2008, when he was sentenced in California for raping and sexually assaulting females (though the trial has been described as having "questionable integrity") and three years ago, he also got sentenced in NYC for forcing oral sex on a woman. (Other charges were dropped.)
SOHO HOUSE MURDER
The swanky Meatpacking District members' club and private hotel lost a big chunk of its cache in 2010 when Sylvie Cachay, the swimwear designer girlfriend of Nicholas Brooks, was found dead in a tub, having been drowned and strangled. Brooks swore that he missed her terribly, but the court decided otherwise and he was recently handed 25 years to life. It gets worse: Dad Joseph Brooks (who wrote "You Light Up My Life" and a Broadway musical about Tourette syndrome) was indicted as a serial casting-couch rapist in 2009 and killed himself before he could hit trial. Not since Charles Manson has there been such a family!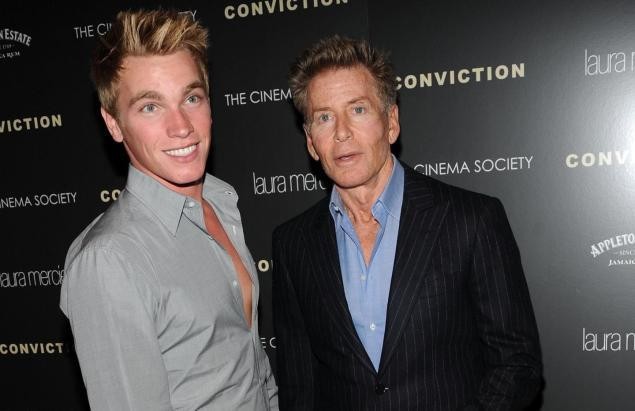 CALVIN KLEIN AND NICK GRUBER'S AFFAIR
In 2011, Calvin threw a lavish party at Indochine for the new love of his life, a 21-year-old, unsophisticated but heat seeking ex-porn star named Nick Gruber, as I publicly urged Calvin to give it up and go back in the closet. I felt the designer was free to love whatever proper person he wanted, but to celebrate this unseemly hookup as true love seemed like more a stretch than spandex shorts. Sure enough, Calvin ended up hiring a detective to follow the guy, who in turn was reportedly planning a tell-all book, and it all ended as badly as a fashion show with a slippery runway.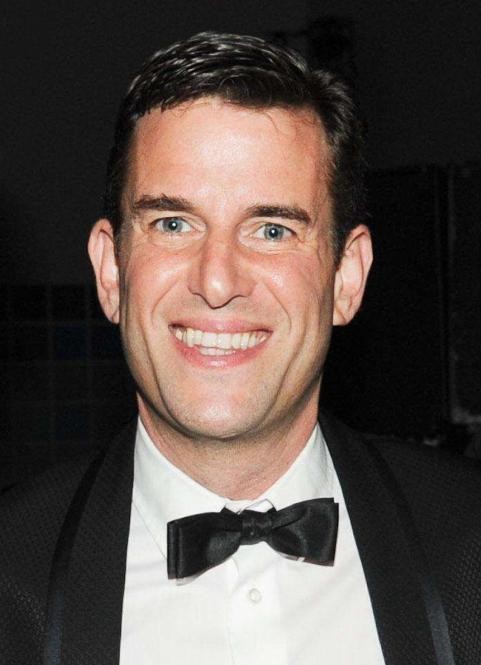 IAN REISNER SCANDALS
It's been a bad couple of years for Reisner, the co-owner of the Out NYC Hotel and xl nightclub, along with various Fire Island properties. In October 2014, a young gay bar manager named Sean Verdi was found unconscious in Reisner's bathtub. He soon afterwards died, apparently from a drug OD. The next April, Reisner and business partner Mati Weiderpass had an event highlighting rabid homophobe Ted Cruz at Reisner's apartment. Gay groups were outraged and pulled their business from the duo's venues, which still radiate a tarnished glow. Maybe Reisner's apartment needs a very strict doorman to weed out some of the icky behavior.