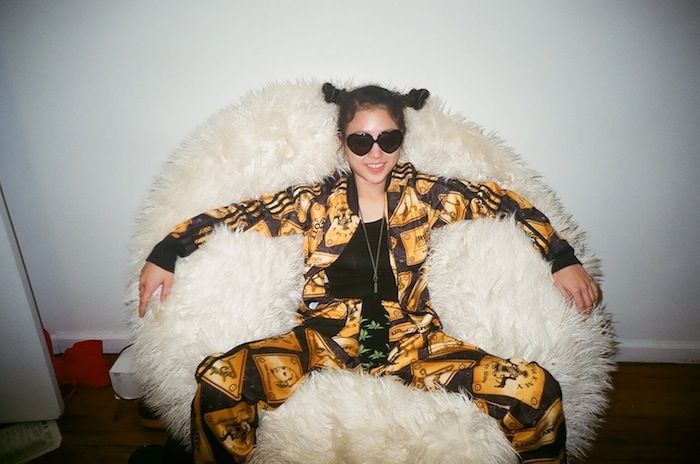 Sandy Kim (Photo by Carlos Santolalla)
Sandy Kim, the 27-year-old New York-by-way-of-San Francisco (by way of Portland) photographer, known for her raw, often NSFW documentary-style photos, has won over everyone from big shots like
Purple
founder Olivier Zahm and photographer Ryan McGinley to up-and-comers in the the city's younger art world. In addition to having her work shown in galleries around the world, Kim has shot fashion spreads for
Vice
and
Purple
.
When not working or traveling to shows, you can usually find her hanging out with pals that include artists, curators and musicians like
Karley Slutever
,
Petra Collins
,
Tim Barber
,
Jeanette Hayes
and Sky Ferreira. And for this group, camaraderie usually means collaboration: Kim's linked up with Slutever to appear in a
horror film
directed by Collins; she's shot portraits of Ferreira; and, along with Slutever and Hayes, she's participated in the recent all-female show,
Gynolandscape
, curated by Collins. Hot off a breakout solo show in Tokyo, Kim stopped by my place in the East Village to talk about how she ended up in New York four years ago, and what she and Ferreira bond over when they're on tour with their DIIV boyfriends (Kim goes out with drummer Colby Hewitt).
From your style to how you conduct yourself, you're such a California girl. Do you think it shows in your work?
I guess California is where my style and foundation were developed -- it was the only lifestyle I knew. It's also a good vibe and where I met all my friends and my boyfriend Colby, who played with the Smith Westerns at the time. All the tours I did started there so I really got to develop a sense of shooting live scenarios. I love California, and L.A. is looking really fun the longer I'm away from it.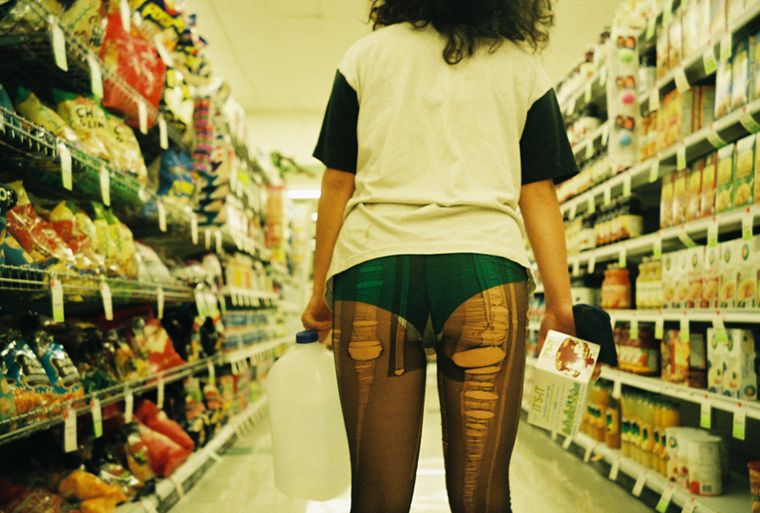 Photo by Sandy Kim
So why would you leave to come to New York?
There's a part of me that feels like all artists should live in New York at one point -- it's like the basis for all art scenes. There's all these great artists here now like Sky Ferreira, Jeanette Hayes, Haley Wollens, Ashley Smith,
William Strobeck
... Everyone is doing their thing and it's exciting to be part of it.
What made you start shooting NSFW pictures?
Because it was natural and in my life. I was just shooting everything and not really thinking of censoring anything, so I guess that's what lead to all the NSFW pictures. Obviously they're NSFW but I just didn't think or care really. There's at least one picture of my boobs in anything I put out.
How did you get hooked up with Ryan McGinley?
I had just been on this rad tour with the Smith Westerns and Girls, and we ended up at Pitchfork. We were partying and Ryan came out to hang. He loved the band Girls at the time and we ended up partying together. Afterwards, he looked up my work and told me he loved it. He then wrote about me in
Dazed and Confused
and called me his favorite photographer in the article. He's actually super supportive of the underground art scene and what he thinks should be seen. He's been amazing.
Video for "Wait" by DIIV, directed by Sandy Kim and featuring Sky Ferreira, Ashley Smith, Karley Sciortino and Petra Collins

Your photography is mostly documentation, did you ever think you were going to shoot fashion?
No! I guess I thought it might eventually happen but I was still kind of shock when I was asked to do it for
Vice
. Then I was asked to shoot for
Purple
. I always was just shooting my friends for fun, and I thought fashion was going to be different but I usually just get to shoot my friends for everything, too! 
You've shot so many celebrities, who has been your favorite so far?
Some of the bands I looked up to when I was younger -- who I had no idea I would ever meet -- have been my most favorite. People like Genesis P. Orridge and Jason Pierce from Spiritualized who are now my friends -- that's pretty cool. Also 2 Chainz -- he let me wear all his jewelry when I shot him in his tour bus and I'm tiny so it was crazy heavy!
Both you and Sky Ferreira have a boo in the band DIIV, what's that like?
It's fun! I get to have someone to talk to about things that I can't talk about with anyone else, like touring and how annoying our boyfriends are being. We get to complain together and talk about how much we hate them when we're mad. It's really nice actually, to talk shit about things no one else can relate to.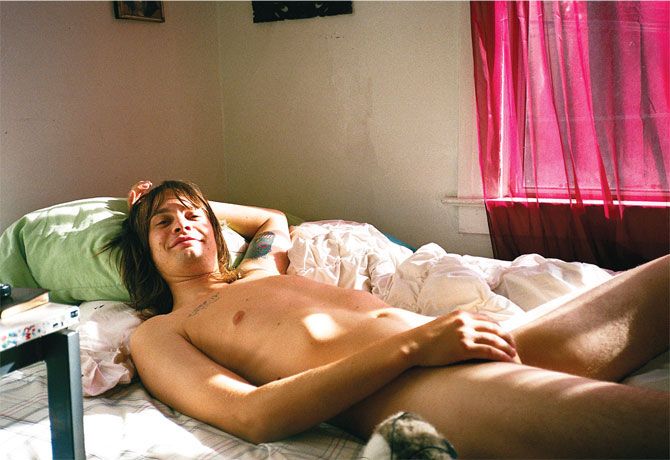 Photo of Colby Hewitt by Sandy Kim
Other than photography what else do you do in New York?
I have a DJ night on Tuesdays at Heathers in the East Village. All kinds of people come -- artists and musicians have visited me and it gets to be really fun. Sometimes we even shoot some of our projects there. Recently while I was DJing, Ashley Smith came by and I put on a long song and took some pictures of her that ended up in
Purple
Magazine!
You've had a crazy year so far, what are some highlights?
I had a solo show called "Can't Hold On" at The Last Gallery in Tokyo, which was crazy. It was packed! I didn't even know I had so many fans in Tokyo. I was being called an "It Girl" and it was all very surprising. Then in September, I had another solo show at Ever Gold gallery in San Francisco, which was also nuts because it's my old stomping grounds so all my friends were there. I had some of my friends dress up and stand on the windows to attract attention -- it was crazy. It looked like a whore house, but it's San Francisco so I guess everything always does. And then I'm really looking forward to when my next projects come out. I did a video for Heineken, which I'm stoked about and I made a new zine that unfolds into a secret poster. It's sick, the copies will be released sometime next month.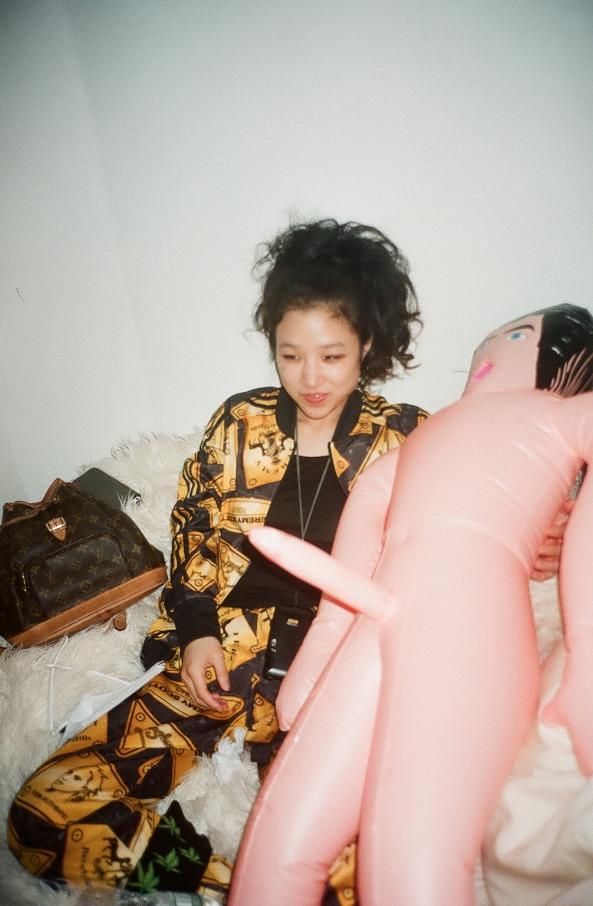 Sandy Kim (Photo by Carlos Santolalla)