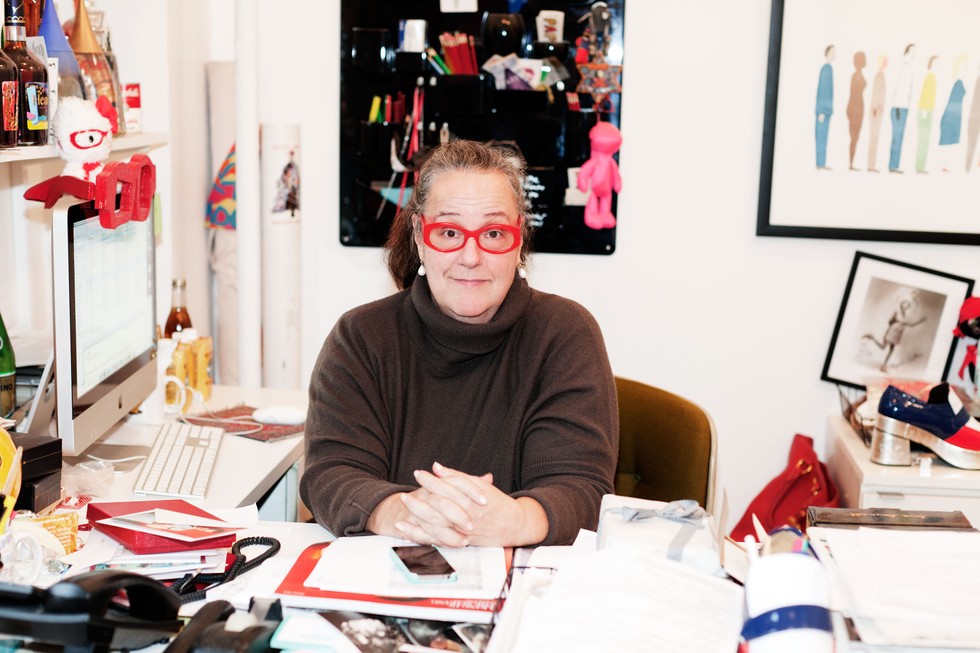 Photo by Jacqueline Di Milia.
I love my home. And I live in a fabulous one, perched high above the Washington Square Arch. It's not big or fancy, but I've made it amazing and special. And personal. When I dissect how and why where I live feels so great, I realize that the principles I've stuck to in making a great home as well as making great work, a great meal, a great party or a great outfit are similar.
1) Edit
I am so glad that I'm a fierce editor. I collect stuff: fabulous stuff, and a lot of it. Like many typical New Yorkers, I don't live in a very big space and over the years, my fabulous stuff piles up. And up. And up. As my wall and closet square footage disappears, every once in a while I need to hit the delete button and edit ruthlessly, keeping the super fabulous and deleting everything else. This is always difficult but can actually be a great exercise in eliminating any traces of mediocrity around me. Just as when I slash a paragraph in my monthly column or shrink a fashion feature to make it have more impact editorially, I find the same principle holds in my little New York home: amazingness is my test and if what I am looking at every day doesn't rise to that bar, out it goes.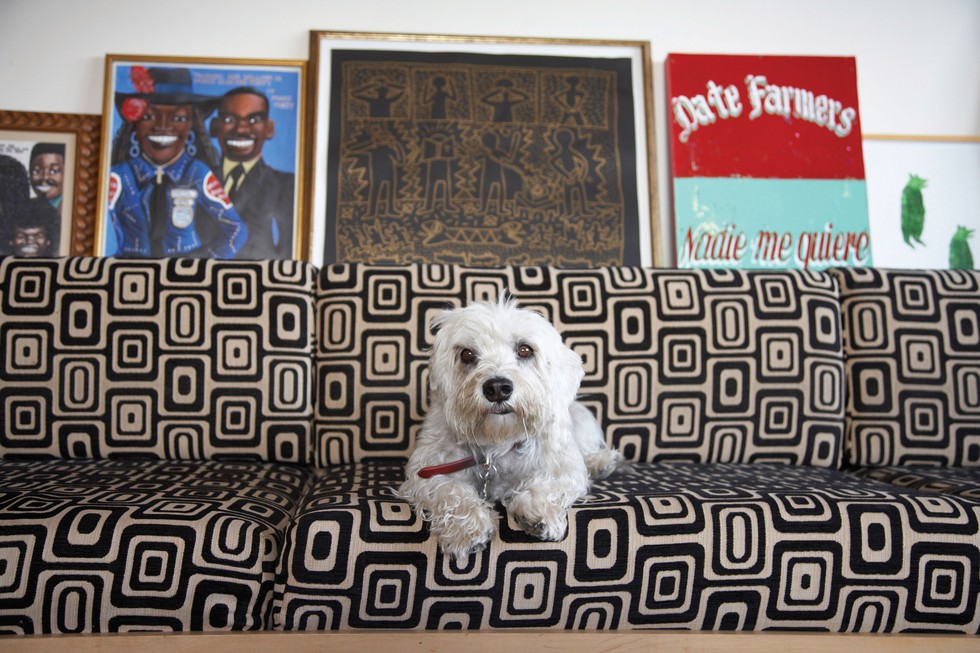 Photographed by The Selby
2) Scale
Scale is another quality that's always been super important to me in the design of my home. Scale just makes everything work. Think about it: if everything were the same size or importance in life, the world would be completely dull. In my small apartment, my giant red Eero Saarinen womb chair and 18-foot built-in sofa covered in dizzying graphic-printed fabric dominate and anchor my living room. Just as my editorials need a full-page close-up of a face or a double-page spread of a single photo to break up pages of words and smaller photos, I can't live without a few jumbo statements in my home.
3) Know Yourself (Show Yourself)
When I look around my home, I realize my stuff tells the story of my life. Paintings from my many artist friends hang next to outrageous ceramic sculptures and quirky hand-hooked rugs made at Oakland based Creative Growth Art Center by disabled artists I've watched grow and thrive there for the past two decades. My jewelry tree filled with perfect earrings that my brilliant pal Ted Muehling made sits adjacent to the tree-trunk bed I got at a Colorado flea market in the '80s. My well-worn Mies Van Der Rohe daybed and ottoman I bought in Harlem years ago used to belong to a
New York Times
food writer whose leather belt (still there) was used to jerry-rig the cushion when the strap had broken. Then there's the hologram sconce and inscribed bulb my old friend Ingo Maurer made me after we experienced the trauma of 9/11 together. The Dunbar sofa in my bedroom is the one my parents had in their den when I was growing up, and my George Nakashima dining table was made for me by his daughter Mira. It's the same design as the table I grew up eating dinner on every night that my parents had custom ordered from her father many decades earlier. Just as I'd rather wear a threadbare sweater someone knit for me than a fancy new one or serve a pasta sauce with cherry tomatoes I grew on my terrace instead of an expensive pre-made one, it's always better to surround yourself with stuff that means something.
From an inscribed Ingo Maurer lamp to creative growth rugs and art by friends, personal touches make Kim Hastreiter's house a home. Photographed by The Selby.
4) Begin With a Quality Foundation
All of the above principles work best if the foundation you begin with is classic. A magazine needs a great unfussy design; personal style needs great classic basics; soup needs to be made with amazing simple ingredients that do not grab for attention and a home needs the same. Because if you keep the bones basic, the spices of your personality will be framed perfectly. I have always designed the basic bones of my home simply using materials that did not scream for attention. My ideal home architecture disappears and enhances the personality of the person who lives there -- just as a great magazine design enhances the content rather than distracts from it.
5) Add White Space (aka Balance)
The final principle has always been the most difficult for me to adhere to because of where I live and what I do. It requires time, space, money and restraint, all of which do not come easily to me. Yet it is a luxury that I think really ought to be considered a necessity for any great design. I'm talking about "white space." In my home this could come in the form of a space that is not packed with stuff. In the magazine it might be the luxury of more pages to allow white space in a layout instead of cramming it with photos and copy. In cooking it could be holding back and making something with fewer amazing ingredients. In life it could mean going off the grid or taking time out to pause and just be, rather than continuing the hamster wheel. This one's tricky, but I'm working on it.