Any shred of indie cred Coachella still had left has officially disappeared, thanks to 'Kidchella,' North West's Coachella-themed 1st birthday party this weekend, held in Kourtney Kardashian's backyard. Though Nori will have no recollection of the Ferris wheel, churro stands, cotton-candy machines, tie-dye cake, and performances from Kylie Jenner and Jaden Smith, maybe she'll look back on some of these Instagram snaps of the lavish backyard party the same way you looked at those pics you didn't remember taking that night in the Sahara tent...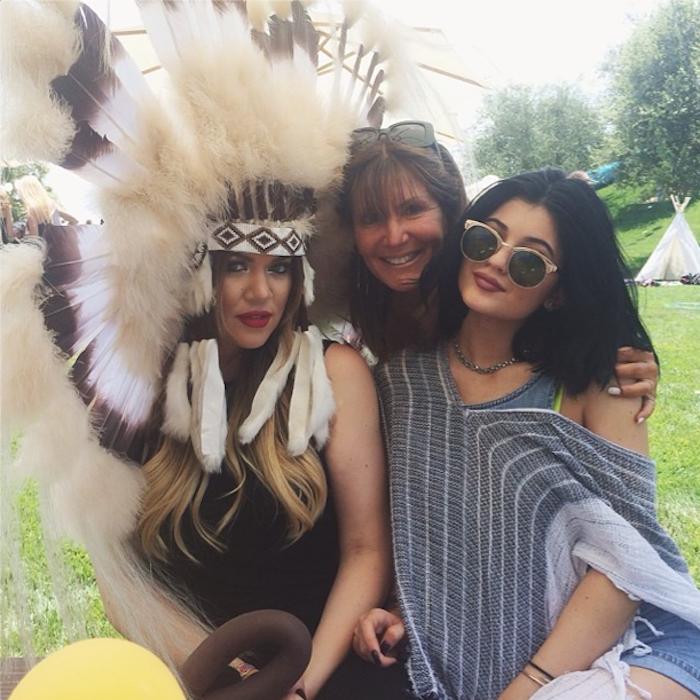 [via Kylie Jenner's Instagram] 
Khloe Kardashian's inappropriate cultural appropriation of a Native American headdress is so three years ago.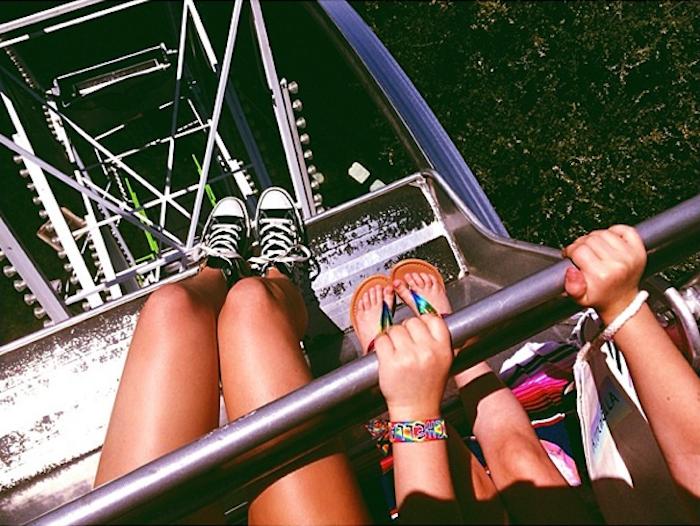 [via Kendall Jenner's Instagram]
*Notice the Kidchella wristbands.*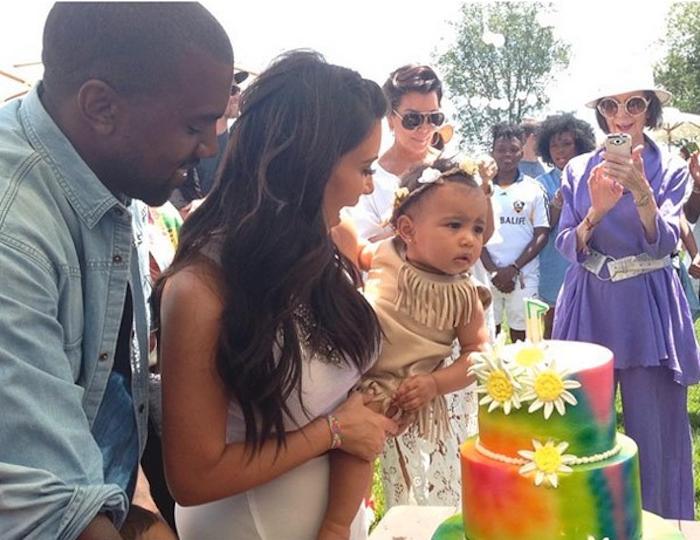 [via Kim Kardashian's Instagram]
Nori looks off to the northwestern corner of her own music festival, contemplating imminent world domination.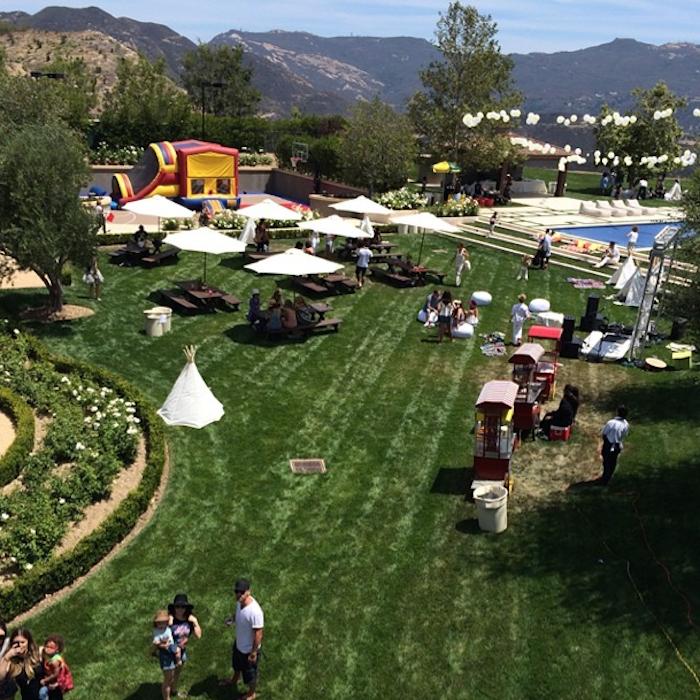 [via Kris Jenner's Instagram]
Kris Jenner surveys Kidchella from her nest of broken dreams atop the Ferris wheel and wonders "What have I done?"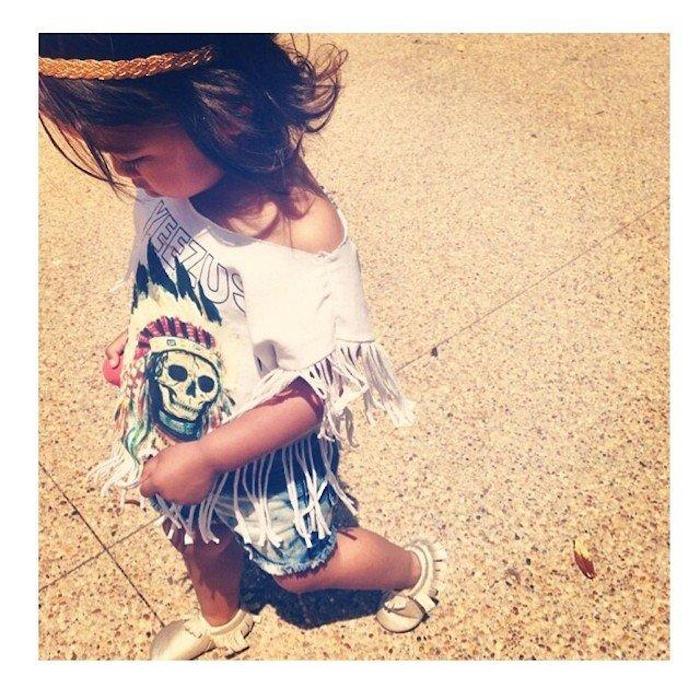 [via Kim Kardashian's Instagram]
Custom Yeezus baby tee because of course the party would have custom Yeezus baby tees.