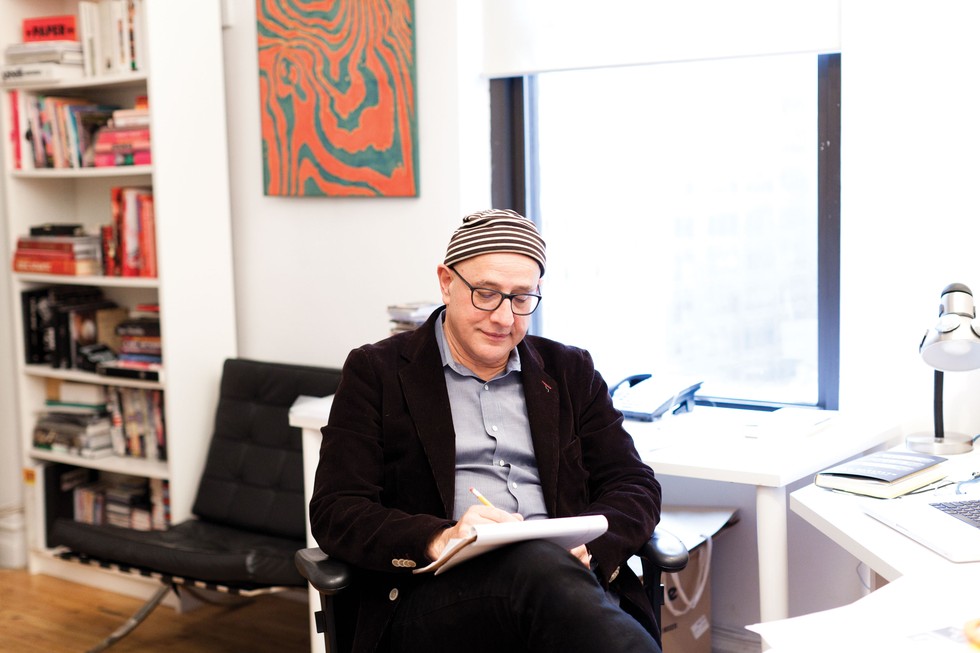 Photographed by Jacqueline Di Milia
Beneath the pulsing heart of New York nightlife -- a business that generates hundreds of millions of dollars annually -- exists a world, unknown to most of the city's residents, where agreements between owners and communities are made on everything from hours of operation to soundproofing to outdoor seating to happy hour specials. To get a liquor license approved you have to go through the community board, whose recommendation often carries decisive weight with the final decision maker: the State Liquor Authority. The stakes are high, the battle lines are drawn and the war goes on.
Recently I was asked by Ulli Rimkus to speak at a Community Board 3 hearing on her application to purchase the assets of a bar on Orchard Street where she hopes to re-constitute her legendary artist's haven Max Fish. In a neighborhood now inundated with bars, restaurants, cafes and hotels catering to the nightlife crawl and the dollars that come with it, Rimkus stands out as a neighborhood resident who opened her popular spot on a then-desolate Ludlow Street some 25 years ago, only to be forced to close when the landlord squeezed her out.
As a longtime East Village resident who has appeared before the board to speak on behalf of the music venue Nublu and the Standard Hotel, I knew what to expect: a long, drawn-out process that often goes past midnight, with a procession of "operators" -- often accompanied by their lawyers -- pleading their case in front of the city's most beleaguered community board. Numerous complaints about specific businesses and more general issues like noise, congestion and oversaturation have led to a directive issued to the CB3 not to approve new licenses or expansions unless the applicants show "public benefit or strong support from residents living in the immediate area."
Democracy in action is not a pretty thing to watch. We know this from what we've seen in Washington, D.C. in recent years, where Congress members are helplessly gridlocked, neither side giving in to the other and nothing substantial being resolved or getting done in the process. We take pride in our right to vote, but with districts gerrymandered the winners seem predetermined. The recent Supreme Court decision to help support candidates with big bucks only makes it worse, the age of the oligarchs threatening to plunge us into a medieval world of the haves and have nots; the cherished middle class that keeps it all afloat with their work ethic, taxes and belief in the American Dream lost in the shuffle. The one percent not only get richer; they also get more powerful, their bought-and-paid-for representatives mere rubber stamps pushing through their legislation.
Starting at 6:30 p.m. and running till the early morning hours, everyone from restaurateurs with three-star establishments to proprietors of small cafes approach the board in dreary meeting rooms to ask for something the board is reluctant to approve. Generally agreeable to granting beer and wine licenses to establishments with midnight closing times, the board is wary of letting them step up to the full liquor license, knowing that the lease becomes a much more valuable commodity that can be sold at a large profit once the license is granted. To make matters even more difficult for the applicants and the CB, a group called L.E.S. Dwellers oppose any and all new liquor license applicants coming before the board, challenging signed petitions, repeating old grievances and generally being a pain in the ass. Which in many -- but not all -- cases is a good thing because the neighborhood is saturated. Unfortunately, they don't make a distinction between operators looking to exploit the neighborhood and those with a "public benefit" like Max Fish.
When called, I spoke about Max Fish's long history as a destination for artists, musicians, writers and filmmakers, arguing that they are the kind of people who should be coming to the area, a vital antidote to the shot-chugging hordes that roam the streets with no greater purpose than to get fucked up. What better way to stem gentrification's destructive tide than to make room for the return of Max Fish, a good neighbor with roots in the community? More than 20 people in favor of the Fish's application were also on hand to lend moral support. On this day, good sense prevailed and Max Fish was granted approval to buy the assets of the bar currently located at 120 Orchard.
Democracy is sloppy, slow and inefficient -- but hey, it's the best system we've got! Drinks on me!