In the span of a year and a half, Nicki Minaj has not only gone from PAPER feature subject to PAPER covergirl, but also from rapper on-the-rise to the bonafide Queen of Hip-Hop. Those aren't the only changes: over the years, Minaj has transformed her look from over-the-top glam rapper chick (drawing the inevitable comparisons to Lil' Kim, to the latter's ire) to an all-pink-and-bubblegum Barbie (though she's always rocked the pastel pink lipstick -- see above!).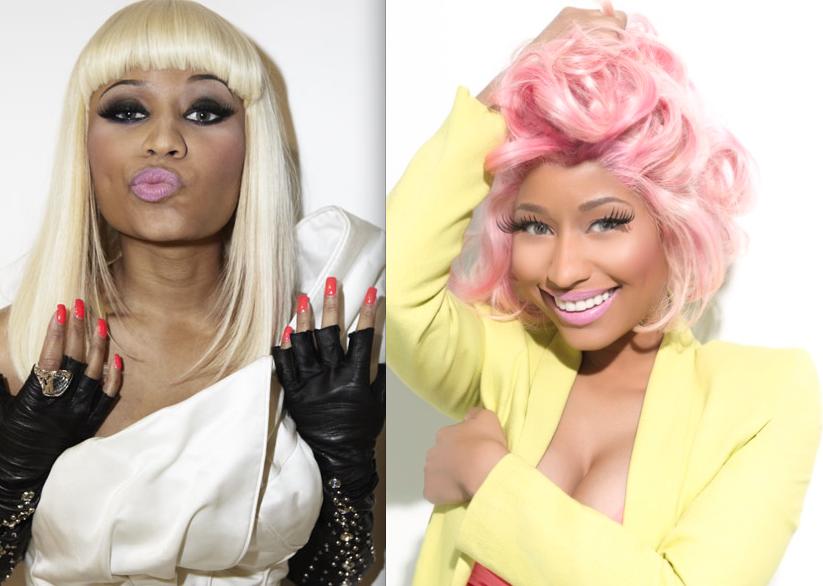 THEN: September 2010 Issue                                     NOW: Spring 2012 Issue

We decided to take a look back at Minaj's 2010 article and compare it with
Simon Doonan's recent interview
to see what the star had to say for herself then and now.
On fashion and style influences:THEN:
Her style, she says, is "hip-hop meets couture meets crazed lunatic.... um, yeah." When she was younger, she remembers "listening to Biggie talking about Versace. Fashion has just always been a part of hip-hop.
NOW:
Simon Doonan:
Who are your biggest style icons?
Nicki Minaj:
Grace Jones definitely. So amazing. And Cyndi Lauper, I loved her right from when I was a little girl. And Janet Jackson of course. And Boy George. I always loved the way he dressed, and his music too.
On her album
:
THEN
(
Pink Friday
):
"This album is my heart and soul. This is me explaining every single relationship that I've ever been in and explaining it in a way that every woman in this world can understand it."
NOW
(
Pink Friday: Roman Reloaded
):
"The album is like a collage of all my emotions. I am not sticking to any particular style. I am doing what I feel without restrictions. So it's very free and very me."
On fame:THEN:
"Three years ago, all my underground hip-hop heads thought I was crazy when I said this would happen but... it will happen...I'm going to be in Tokyo, Paris--I'm going to go everywhere you can imagine. I'm going to own London. I mean, the sky's the limit and you watch what I say. I refuse to lose. I don't know how to lose."
NOW: Simon Doonan:
This year, fame came at you like a freight train. How are you handling your world domination? Are you sleeping at night?
Nicki Minaj:
Ugh! I have been working sooo much. Success came and now that so many eyes are on me, I feel I have to deliver. And it's a business. No joke. I guess I am stressing more than I should be, and I think I am becoming more guarded.
*Related stories
Hey Nicki, You're So Fine.
Scene Stealer: Nicki Minaj is the New Leading Lady of Hip-Hop