Wild 'n Out host and ex-husband to the most elusive of chanteuses, Nick Cannon, has just upped the anty for his epoch-spanning feud with Eminem.
Cannon has taken to Twitter to challenge Marshall Mathers to a rap battle during this year's BET Awards, and placing a cool $100,000 as a victor's bounty.
Originally, the former Mr. Mariah Carey made the offer for any rapper to bring it on the June 26th awards show; he mentioned to a British D.J. Tim Westwood that he even approached Tyga, who turned him down.
It's Eminem, however, who Nick seems to be adamant about.
It has to be someone who can put up the 100 grand," Cannon said. "They gotta have the money. I'm putting up 100 (grand). And they're putting up 100. Then once I win my winnings I'm donating them to a children's hospital. That's how confident I am.
When asked why this was so important to him, Cannon replied, "Hip hop needs this."
But their feud, which goes back 7 years, is definitely a contributing factor.
Eminem released a venomous song about Mariah in 2009, the rap track, "The Warning;" the track was in response to Carey's popular tune, "Obsessed," which many believe alluded to Marshall.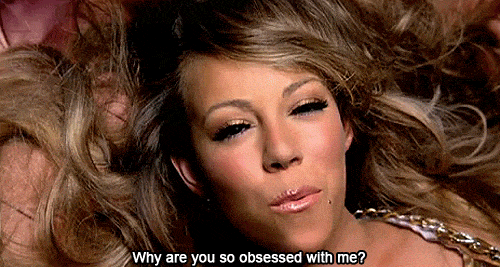 Cannon published a blog in defense of his then-wife, calling Eminem out for misogyny and racism.
Believe it or not, Mariah is the same racial mixture as our beloved president, Barack Obama. (Black Father + White Mother= BLACK)

Maybe I'm going too far, but I thought we got past the days where white men could spew vulgar obscenities at our beautiful queens and get away with it," Cannon continued. "What's next? Are we going to let this trash say something horrible about our lovely first lady, Mrs. Michelle Obama? Or would Marshall have talked sideways out of his neck like this about Oprah Winfrey? This act of racist bigotry cannot go unnoticed. Calling my wife a 'c—' and a 'whore' is way worse than anything Don Imus could have ever said. So trust, repercussions will be served. Anybody got Al Sharpton's number?! LOL Let's not forget about Eminem's amateur mixtape rants of calling African Americans "n*****s and how he hates 'black b**ches.
In a prescient move, Cannon ended the post with this allusion to a future, clandestine rap battle.
This is going to be fun! It's however you want it! Just remember, you did this to yourself! Your legacy has now been tainted from this day forth! You will now be known as the rapper who lost to corny-ass Nick Cannon!
Your move, Marshall.