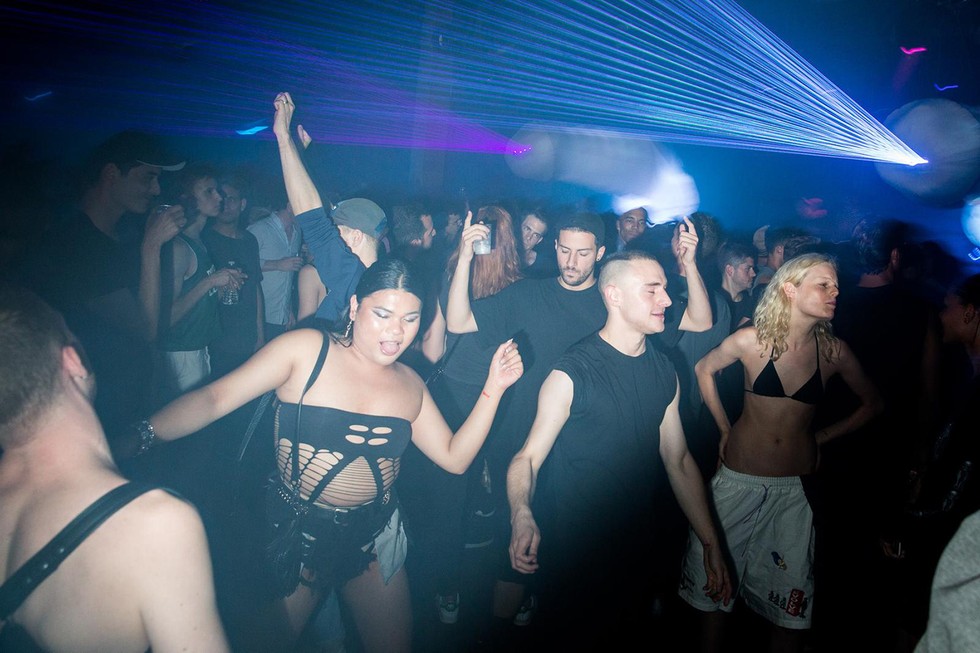 Shade

Each succeeding generation of New York club rats loves to lament the end of its decadent epoch at the Loft, Paradise Garage, Studio 54, Twilo or whatever storied dance floor its many heels once slid across. Nostalgia, however, is a curse. For those in search of a fleeting sense of freedom via trembling subwoofers in dark rooms -- the best place to look, obviously -- there's no better time for a delirious night out in this city than now.
Especially if you're in Brooklyn, where in the last five years, a rash of clubs, venues and warehouse raves has taken over the formerly scruffy borough. Cabs drop off mobs in miniskirts and French jeans at Output, Verboten and Good Room -- sleek chambers of house, techno and the Europeans who love them. Unlike their Manhattan cousins, these clubs have ditched elitist door policies for a more democratic system: anyone with a ticket gets in.
A few stumbles away, vinyl-obsessed disco connoisseurs wear their brightest headbands at Black Flamingo, a bite-sized club run by Eli Goldstein, of the DJ duo Soul Clap, and a few friends. You'll find the indie, punk and rock tribes at Palisades, Silent Barn, Shea Stadium and other outposts of AdHoc -- a diy zine, web resource and promoter. On Kent Avenue, the ghosts of bacchanals past still haunt the dusty stretch where the holy trifecta of diy spots -- 285 Kent, Glasslands and Death by Audio -- once stood before they were swept away in 2014 by the gentrification they unwittingly helped to usher in.
Dive deep into Bushwick and you'll find techno freaks in bondage chokers mixing vodka with Club-Mate at Bossa Nova Civic Club or stomping side by side with Manhattanites at roving warehouse ragers hosted by ReSolute, Blkmarket and Rinsed.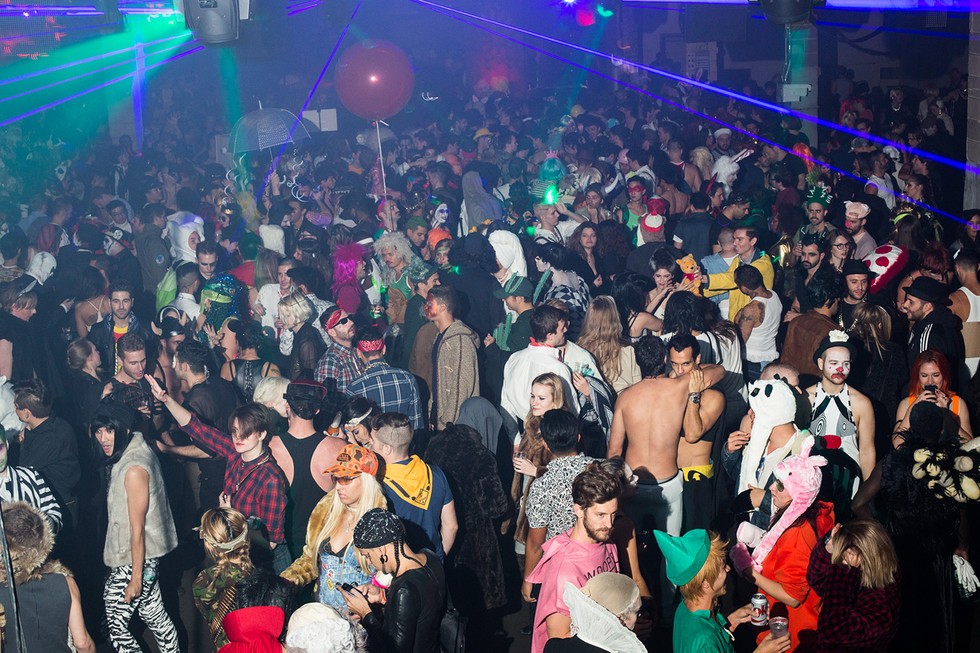 Shade

Bushwick is also where a new multiracial queer scene is converging around parties like GHE20G0TH1K, the Carry Nation, Thotlandia and SHADE, whose founders, Seva Granik and Ladyfag, have helped bring back the mixed gay-straight scenes once common at nightlife meccas like Studio 54 or Area.
All of these scenes continue to coexist peacefully with Manhattan strongholds like Le Bain, Boom Boom Room, Space Ibiza New York, Marquee, Paul's Baby Grand, Up&Down and Pacha, where models and socialites draped in the latest season of Alexander Wang (plus their deep-pocketed admirers) pop bottles. Once 4 a.m. hits, adventurous bourgeois-bohemians Uber to Burning Man-inspired Brooklyn raves like BangOn! nyc and Zero Party. A few might end up among the spaced-out zombies at one of Brooklyn's many hush-hush afterhours gatherings, which take place everywhere from spacious rooftops to restaurant kitchens -- and stretch well into the afternoon.
Day walkers have plenty to work with too, thanks to vibey outdoor soirées like Tiki Disco and moma ps1's Warm Up series. Those who like their sunny disco music with ping-pong and beer will be happy to know that Ridgewood beer garden Nowadays will soon bring back Mister Sunday parties.
So what's next? A fresh crop of party destinations is already on the horizon, with the rebirth of notorious party dens like the Market and Marcy hotels and rumblings of more new clubs in Bushwick and beyond. Meanwhile, hungry young promoters keep turning to unconventional spaces; in recent months, a furniture warehouse, a Wall Street bank vault, and a goddamn White Castle in Hell's Kitchen have been repurposed into pop-up party paradises. Without a doubt, many more untested territories will soon open their doors -- while other established venues will lose their heat and fade away. One thing is for sure: if anything stays constant in New York City, it's change.
Photos by Rebecca Smeyne

Follow Michelle on Twitter