New Williamsburg Bar/Dance Spot the Flat Opens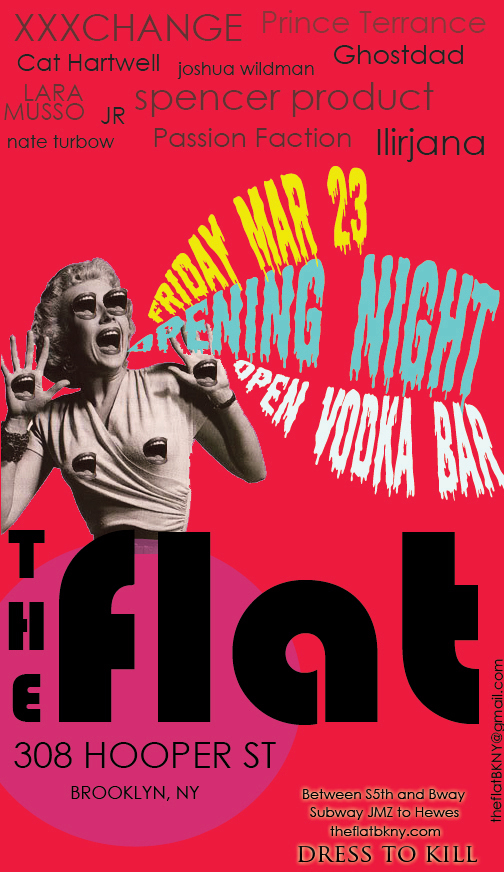 If we know you as well as we think we know you, you've probably spent some quality time in the murky depths of Lit Lounge and Home Sweet Home making hazy memories and dancing your ass off. We certainly have and fondly recall a Halloween incident involving a human rubix cube and a transvestite Joe the Plumber. Lucky for you (and us), a new bar from some of the folks behind those aforementioned downtown dance dives is making its debut this evening in Brooklyn with an open bar and a stellar line up of DJs. The Flat is the dance-friendly love child of Johnny Siera of The Death Set, Lit co-owner Max Brennan and Home Sweet Home's Kristin Vincent. A mix of parlor-room paraphernalia and Victorian accoutrements (see photos below), the Flat opens tonight with XXXChange, Spencer Product, Prince Terrance, Ghostdad and more. Expect Williamsburg's finest, an open flow of cocktails, and some familiar faces from your dancing days in the East Village.
The Flat, 308 Hooper St. Williamburg, Brooklyn, 9 PM. Dress to kill.