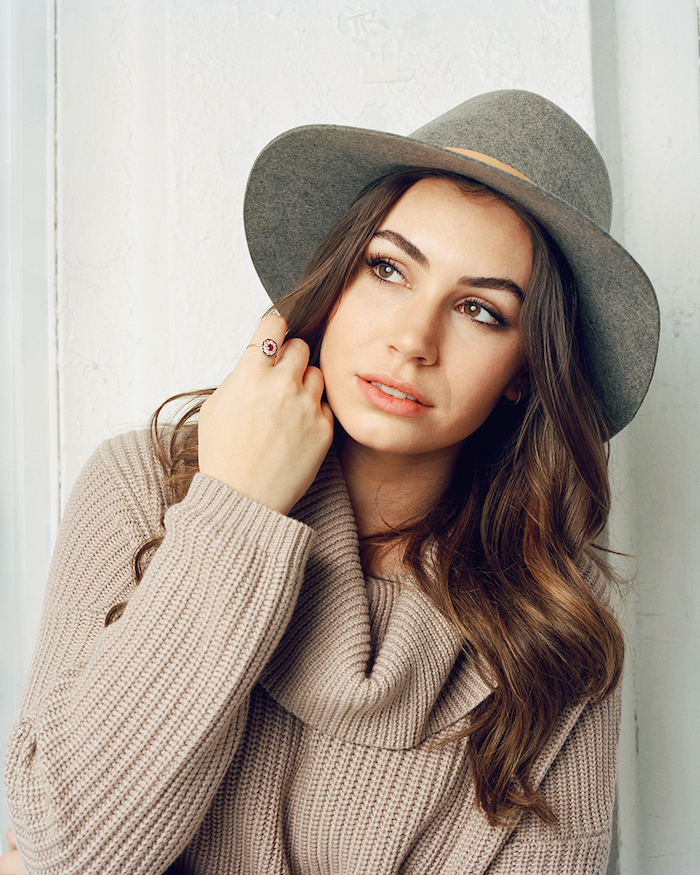 Welcome to the our column The New Royals, in which we introduce you to the noteworthy youngsters we know are destined for fame. Some will actually be from royal or princely families, others will be the brethren of showbiz's kings and queens. Whatever the case, they'll be fabulous.


As a reality TV veteran at the age of 22, Sophie Simmons is wise beyond her years. She co-starred in A&E's
Gene Simmons Family Jewels
(yes, her dad is Gene Simmons of Kiss) starting in 2006 when she was only 11 and in 2014 she starred in another reality series with her mom, model and actress Shannon Tweed in
Shannon and Sophie
. Along the way she's launched two clothing lines for the Style Club, one of which she tells us was inspired by Coachella. We chatted with Sophie and her style and about what it's like keeping work all in the family.
Age:
 22


Zodiac sign:
Could care less ... 


Occupation:
 Entertainer


Hometown:
Los Angeles, CA


School
: Eric Morris Actor Studio, Sharon Chatten Actor Studio, Pitzer-Pomona (for Religious Studies and Computer Science, although I've been out of academic school for years)


Discovered:
On Reality TV
What's it like working with your Mom?
I've worked with my Mom since I was 11, so it's very normal for me. She is also my best friend! Who wouldn't want to go to work with their best friend every day.  
Do you feel like you two are very much alike or do you take more after your Dad?
We have the same sense of humor and pretty much the same style. When it comes to men, we have very different tastes. I'm still trying to get my family to like the guys I date. So far, very little luck with that. They are a tough crowd. 
How did you get into fashion design?
I really fell into it out of frustration. Why can't I find anything that's on trend that also fits and flatters me!? So I just made the clothing I wanted to see, and for a way more affordable price. It's a new passion project and so far I'm loving it.
Tell me about the first time you ever went to Coachella?
The first time I went to Coachella I was probably 12/13 and my Dad sent a body guard with me. His name was George and he was really nice, but it kind of cramped the free spirit thing. I have always loved the new music and overall friendly vibe of music festivals, and I think the newest SophiexTheStyleClub collection really embodies that.
How would you describe your personal style?
My personal style really depends on my mood. I think I choose who I want to be that day and dress the part. Very actor of me. If I know I have big meetings or press I wear empowering pencil skirts and button downs. If I was to just have a relaxed day it's jeans and a T. But you will probably never see me in denim cut offs or too many crop tops. I have issues with showing under boobs and butt.