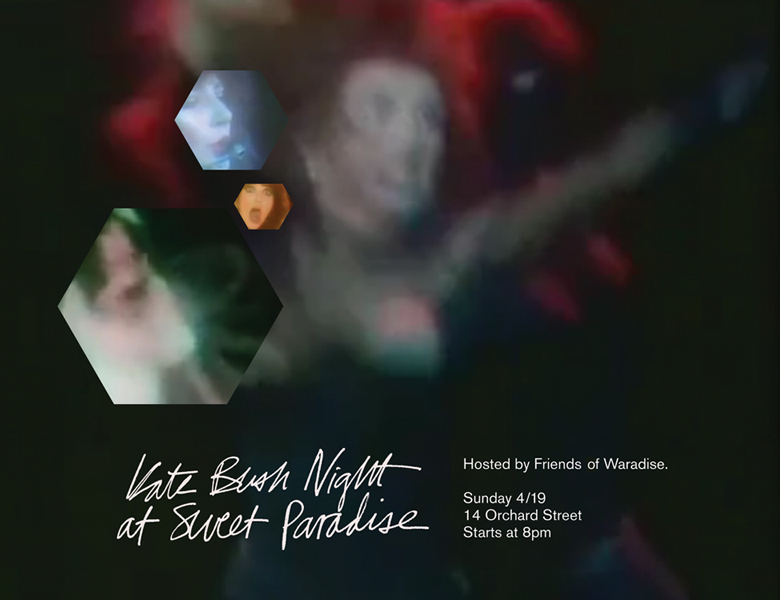 Just got word of a new party that's having its kick-off this Sunday: Kate Bush Night at Sweet Paradise. According to organizer Alice Wells, "Several of us are banding together to start a new party - Kate Bush Night @ Sweet Paradise. We don't know if it will be weekly, monthly, or a one time thing, but we're giving it a test run this Sunday. We're positioning it as a semi-tongue in cheek counter to Sway's Morrissey night. And any excuse is a good excuse to listen to Kate Bush..."
Here's the info:
Sunday April 19, 2009
Sweet Paradise
14 Orchard St., (212) 226-3612
8 p.m. on.
Wahoo!