My New Humidifier Is a Guggenheim Look Alike!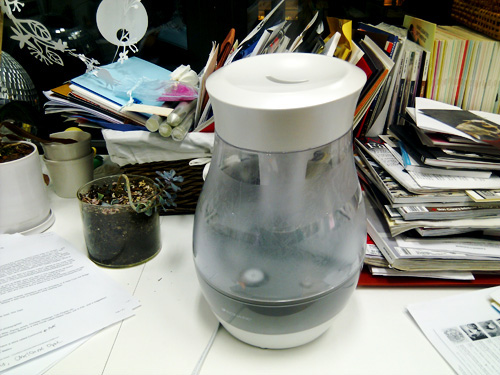 Check out my new
humidifier
that I just got! It's the new Guggenheim 50th Anniversary edition. Well, not exactly. It's a
Bionaire
and I got it from Amazon because Bed, Bath and Beyond on Sixth Avenue ran out of cheap humidies. But, isn't this so FLW?
Guggenheim
should sell these in their gift shop, or at least have them around in their offices.