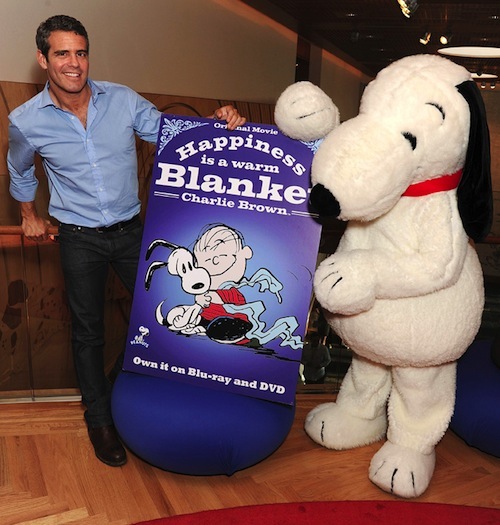 We're tickled pink that our friend Andy Cohen's
Watch What Happens Live
is now airing five nights a week. Not only
is WWHL
a fun chance for me to see Andy carry-on with some of our favorite reality stars (and
other fabulous types
), it's also a chance for him to show off that sexy  physique in his signature tight pants. Thinking about Cohen's snug slacks has made Mr. Mickey reflect on some great pop-culture highlights in the history form-fitting below-the-waist fashions. Here are my five favorite.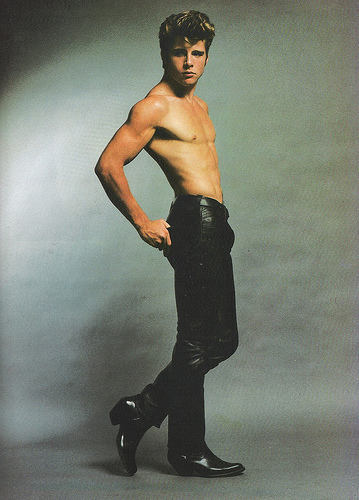 1. Maxwell Caulfield in Grease 2.
True, 1982's
Grease 2
will not be remembered as a high-point in the modern cinematic musical (though Mr. Mickey knows every word to every infectious-yet-ignored little ditty on the soundtrack). It will, however, be remembered by all the impressionable, young gays-in-training who saw it in the theater and whose young lives were changed forever as they watched Maxwell Caulfield strut across the bis screen in skin-tight leather and gold lamé pants. Many impressionable young straights-in-training had a similar reaction to seeing Caulfield's mind-scramblingly gorgeous co-star Michelle Pfeiffer
in equally tight cut-offs
.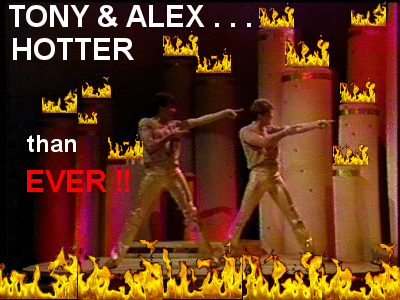 2. The Solid Gold Dancers
 OK, there's a pattern forming here -- maybe a lot of modern tight-pants "history" happened between my 12th and 14th birthdays.
Solid Gold
was a syndicated music show hosted by Dionne Warwick (with help from the likes of hunk Rex Smith and the puppeteer Wayland Flowers and Madame). The show featured the pop stars of the day but my favorite was the
Solid Gold
countdown with the top ten hits of the week revealed to the accompaniment of spandex clad
Solid Gold
dancers including two fit and foxy guys named Alex and Tony. It was a particularly good week when the boys were decked out in their spandex dance pants! 
3. The Jonas Brothers.
I've been asked by pop culture reporters what separated the Jonas Brothers from other Disney acts of their day and I always answer, "tight pants." Yes, the brothers are talented and cute but without their snug dungarees I honestly don't think they would have been able to cross over from the teenybopper demographic and into super stardom.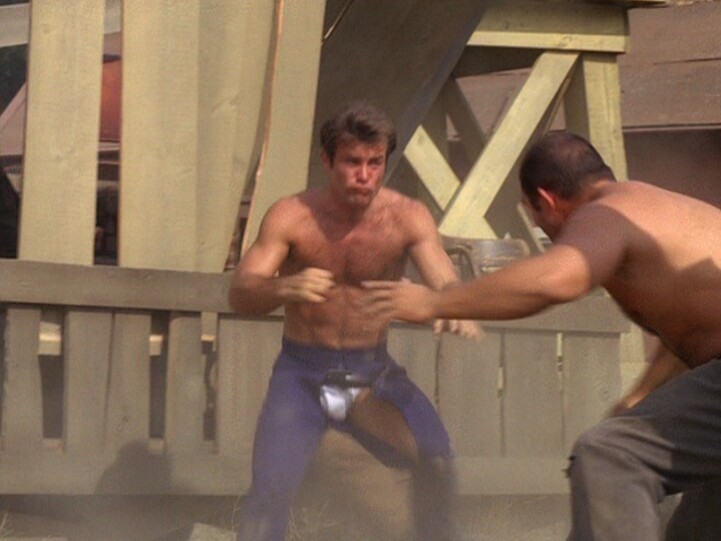 4.  Robert Conrad in the Wild, Wild West.
Okay this was before those magic years of 12 to 14 for me, but reruns kept the magic alive. Robert Conrad was a short but sexy TV star of such series as
Hawaiian Eye
,
Black Sheep Squadron
and
Wild, Wild West
. It was on
WWW
that he rocked perhaps the tightest pants in television history. So tight, in fact, that in one famous fight scene the pants almost ripped right off him. Great television!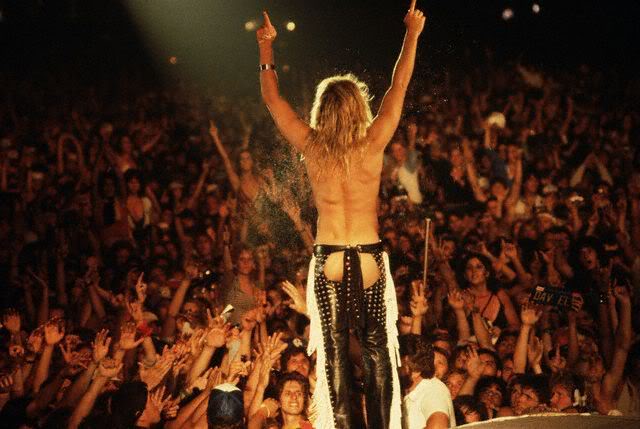 5. David Lee Roth
I'm not proud of this one, but ya gotta give credit where credit is due. The former
Van Halen
front man basically wore nothing but pantyhose pants and chaps for his entire early career. For having the courage of his sartorial convictions DLR deserves a spot in the Tight-Pants Hall of Fame!