Mr. Mickey's New Stella McCartney Bag!!!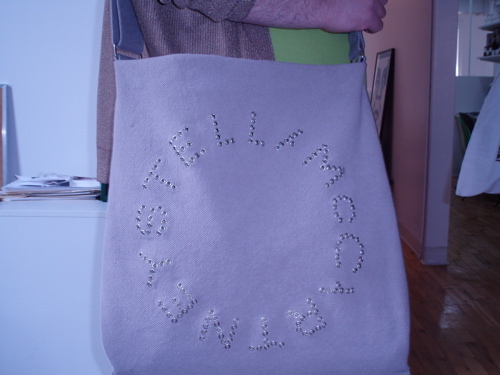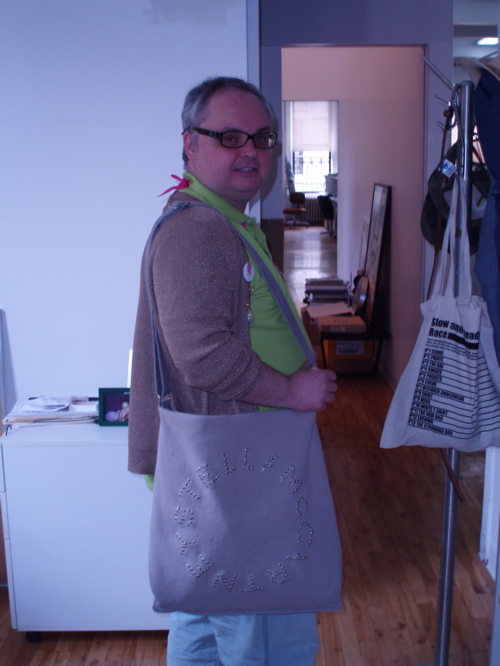 Mr. Mickey's got a new bag! Mr. Mickey was out pounding the pavements on a million appointments last Thursday and found himself with a few minutes to kill in the Meat Packing district. Well MM was tired of his fabulous but slightly threadbare Marni tote bag so he popped into Stella McCartney to see what was cooking in the man-purse department.
You regular MMBloggers know that Mr. Mickey is a cruelty-free cutie and wears no animal products, so Stella -- the queen of cruelty free high fashion -- is a perfect fit for MM. Five minutes later MM was walking down 14th Street carrying this charming and delightful tote bag. MM still has his eye on a silver man-purse that's more formal so we'll keep you posted on that one. MM is including a close-up photo of the bag so you can really see the cute detail.