Fashion addicts rejoice! It's NYFW week and our resident sultan of style, Mickey Boardman, will be presenting his daily fashion week highlights. Avant-garde sihouettes, eye-popping accessories, stylish socialites and well-built hunks: You'll find them all here. So tune in every morning to see the things that make Mr. Mickey flip his wig.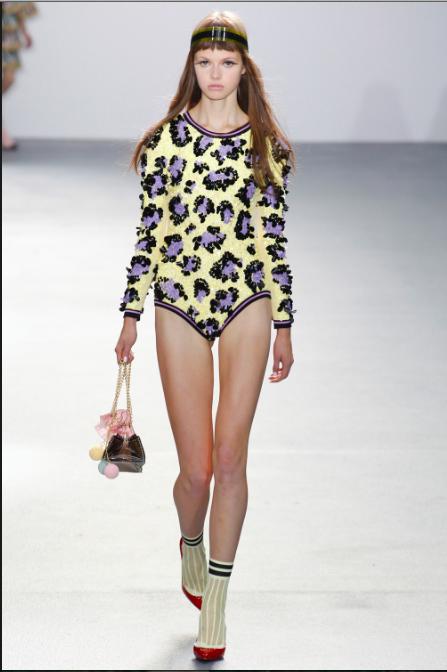 Sibling is such a young, fun, London brand and they're famous for their wild knits. This season they were feeling leopard print AND sequins --  two great tastes that taste great together. We also loved the clear plastic handbags.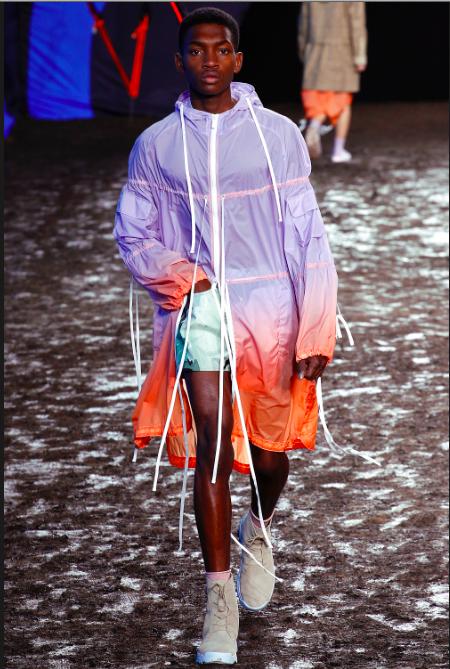 Hunter Boots is a heritage brand that always works in some water splashing or mud into their show. This season had a Glastonbury feeling and what chicer way to fight the elements than this ombre slicker and lace-up ankle boots?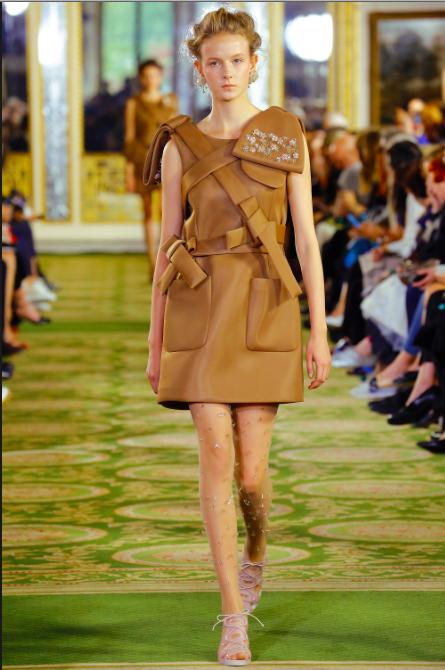 Simone Rocha just seems to get better and better. Her clothes are always beautiful and this season more so than ever. I loved the whole collection but the group of caramel-colored dresses with criss-cross detailing and large pockets particularly knocked us out. Also I was obsessed with Lancaster House, the historic home where the collection was shown. It was once a location for a Downton Abbey Christmas special. Yes, I still love Downton Abbey. Get over it!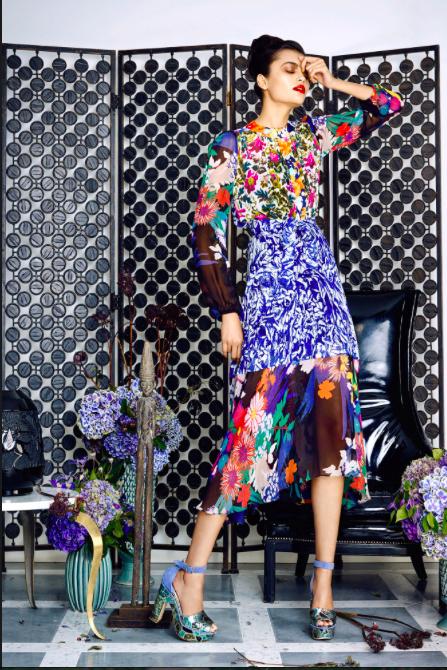 Duro Olowu is one of my favorite things about London Fashion Week and this season, as always, he showed a fabulous collection of separates in a eye-popping colors. He always manages to make a mix of wild patterns seem sophisticated and elegant.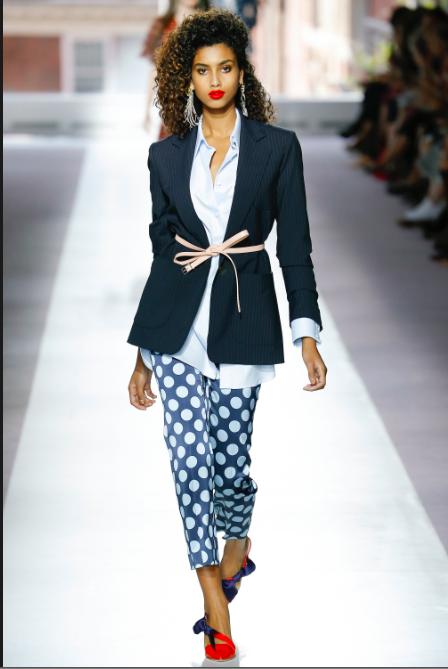 Topshop Unique is the higher-end ready-to-wear label of the wildly popular High Street store, Topshop and if you're looking for the clothes cute young girls actually will be wearing, this is a good place. How adorable does model Imaan Hammam look in this jaunty little polka trousers with a fitted blazer ensemble?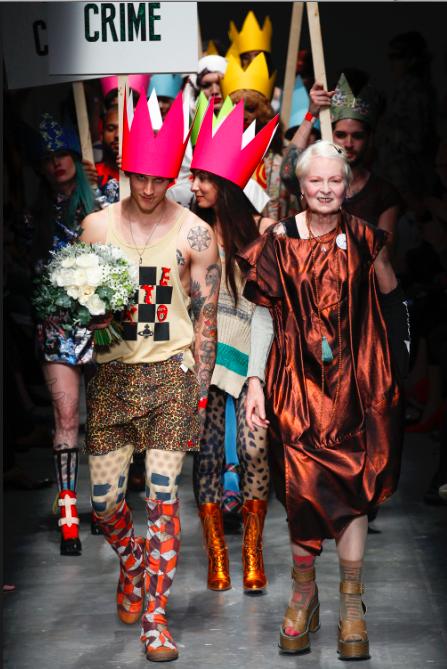 Dame Vivienne Westwood is a punk rock rebel at heart and her show for Vivienne Westwood Red Label was a vehicle for a protest to raise awareness of climate change. She certainly still has plenty of piss and vinegar in her.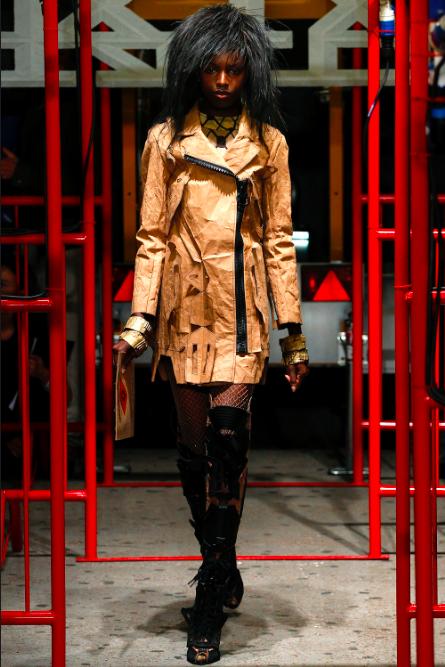 KTZ is one of the most interesting and imaginative brands based in London and while I think their menswear is unbelievably great, their womenswear can also be top notch. This season we were crazy for the group made of packing paper and cardboard boxes. Perhaps not a choice for a read carpet premiere but incredibly imaginative and editorial.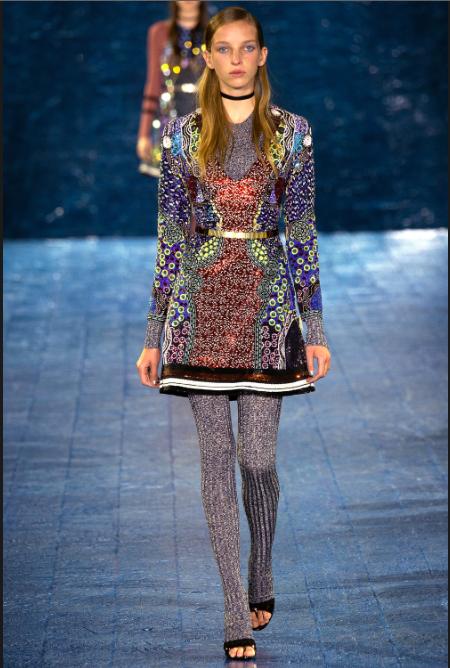 Mary Katrantzou is a magician with patterns. Somehow I never get bored with the elaborate patterns she shows. This season there were byzantine noveau prints and graphic bands in sparkle fabrics. But Mary isn't only about wild colors. I was crazy for the final group in all-black featuring ruffles and large bows. It seems Mary is not a genius with patterns but also with shape.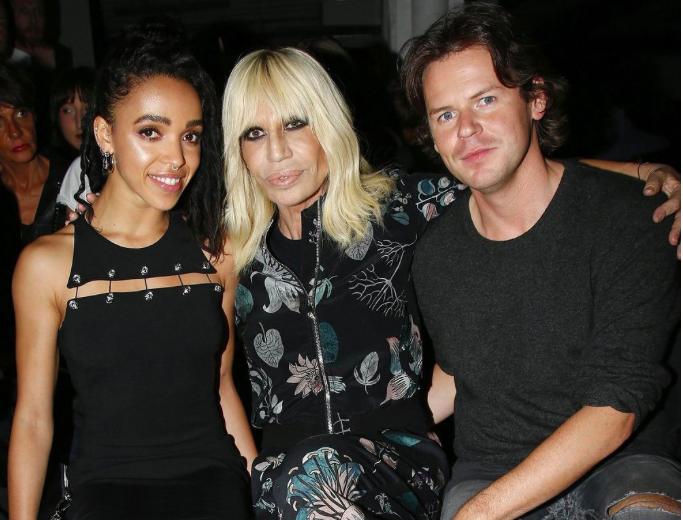 Any fashion week is incredibly more fun with a little Versace magic and this London Fashion Week had the bonus of hosting the new Versus Versace runway show. Here's Donatella, one of our true godesses of style, sitting front row with FKA Twigs and Christopher Kane.
Photographs from Voguerunway.com