Mr. Mickey's Guide to the Hottest Men in Manhattan: Nico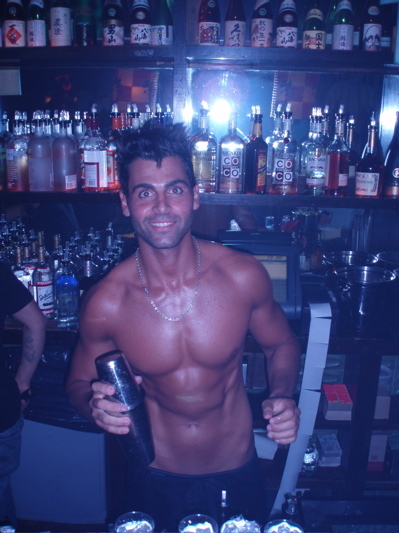 Welcome to a new regular feature on the MMBlog: Mr. Mickey's Guide to the Hottest Men in Manhattan! Mr. Mickey first showcased this Guide in the June/July issue of PAPER and well, frankly, we've had so much fun with it that we're making it a regular feature here on the MMBlog. Don't worry, if you missed that issue of PAPER we'll have those hotties here on the blog. But for starters, say hi to Nico, the sexiest bartender at Hiro Ballroom on Sunday nights. Nico is a native of Argentina and you can probably guess, he enjoys spending time in the sun! This boy is darker than a chocolate bunny (and just as sweet!). He's also a waiter at La Bottega at the Maritime Hotel, so stop by and request him as your server.
Finally, not surprisingly, Nico is a model so if you're doing any castings that you think Nico is right for, email us here at mickeyb@papermag.com. And if you have any submissions, either of yourself or friends, send them in with a sexy photo to mickeyb@papermag.com. We want to make all you cute boys STARS!