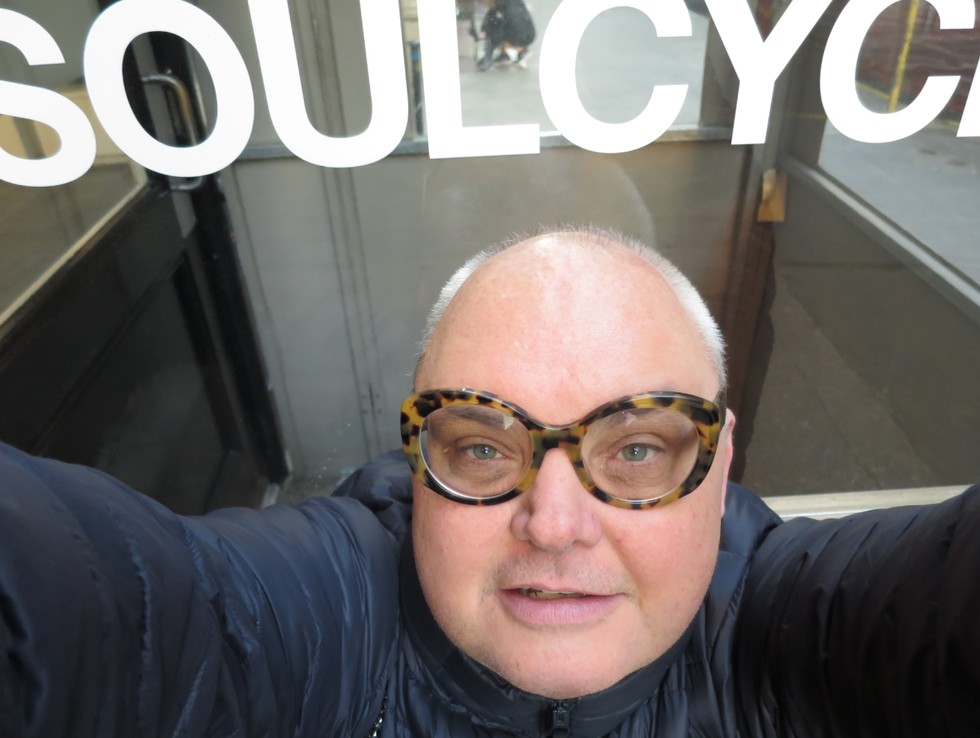 Paper's
editorial director Mickey Boardman is dedicating the next 100 days to getting in shape. Track his progress every Friday here in his weekly fitness diary. Join us below for his second entry, as he regales us with stories of his travel agent/personal trailer and reminds us of the fact that Cher had a goth home decor catalog in the mid '90s .
Height:
5'7
Current weight:
240
Pounds lost: 1
Goal:
  To have a big Trans Am in the driveway with a ribbon around it and some incredibly gorgeous guy that I meet in France.
They say a rockstar's sophomore album is always jinxed, and I'm afraid Mr. Mickey's second fitness diary isn't exactly up to the high standards of the first. But such is life in the quest for fitness and health.
I'm still loving SoulCycle. My two favorite instructors this week have been Emily, my '80s workout lady I told you about last week, and Danny the platinum haired dynamo. Really, I love all the teachers. Frankly, a Soul Cycle class is like an AA meeting: You often don't feel like going but if you push yourself you always end up feeling really happy you went and you walk out having learned something new.
I'm getting better and better and the choreographed moves SoulCycle requires, but still feel a bit like I'm doing the baby elephant ballet compared to some of the other kids. Nonetheless, I pedal away and bend and lean and lift and squeeze through the 45 minutes and always feel proud of making it through.
This week at Hanson Fitness I worked out with one of my favorite trainers, Andre. He's Russian, an animal and loves nothing more than working on his sun tan in tropical locations around the world. As with SoulCycle I like a trainer who pushes me hard with a friendly and positive attitude. Andre doesn't treat me like a pussy and that makes me feel competent and strong. As he put me through my paces he was telling me how I have to go to Montenegro this summer. His girlfriend is Serbian and he went with her to a little resort in Montenegro last year and loved it. I was doing squats and curls as he flipped through pictures of the resort on his iPhone and told me he could hook me up with the owners of the resort. He's a trainer and a travel agent. Bonus!
I'm still on a bit of an eating binge and despite working out like a madman, the weight is trickling off instead of melting away. I was happy my regular Weight Watchers leader Robert was leading the meeting this past weekend. He'd been away on vacation. He's lost 91 lbs and looks amazing. His style is a bit
Chrome Hearts
and loves wearing all-black with bold silver jewelry that's very Cher-gothic catalog. Remember that catalog? Loved it.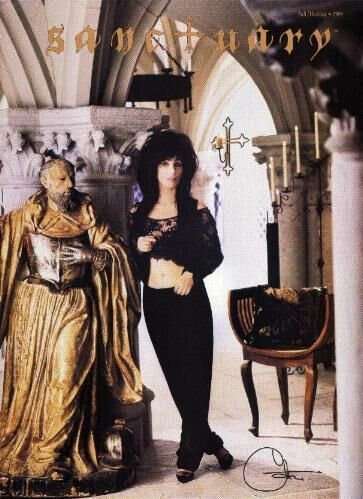 This week the goal is to really get with the WW program and write down what I eat. I can still have the french fries, I just need to watch the portions and write down everything I eat. On the good side I'm now addicted to that Greek yogurt that everyone else was so obsessed with a few years. Better late than never, folks. John Stamos
would be proud
.